Singaporeans are having sex alright— but is it good sex? There are only so many times you can use your hands, mouths, and genitals before you eventually get bored of the same routine. 
After all, we're only human. Thank god for living in 2021 though, as the answer is about to be served to you on a silver platter. 
Ladies and gentlemen, we at Sugarbook today ask you this: when was the last time you truly experienced a good orgasm?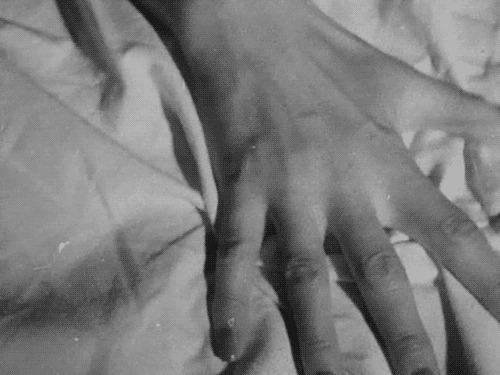 The eye rolling, toe curling, breath hitching, back arching kind? The kind that hit so good that you almost felt like you were seeing the gates of heaven yourself? 
Well if you don't know what we're talking about, you're about to. 
These mind-blowing orgasms do indeed exist, and they are not as rare as you think they are. Instead of limiting yourself and your partner to only each other's limbs, it's time to branch out and get a helping hand… or three.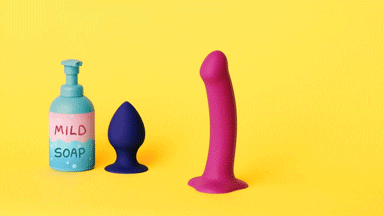 Say hello to sex toys! Intimidating in its name and look, these adult toys are the recipe to many nights of happy endings. 
It doesn't matter if you're flying solo or if you're taken; treat yourself to a heightened state of being when you introduce sex toys to your usual routine. Don't be shy, it's time to go shopping! 
From penetration to vibrations (or both simultaneously, you naughty thing); here is a list of the best sex toys in Singapore to get your hands on.
Best Sex Toys for Men 
Tenga
Source: Tenga
Can't go wrong with the classic. Japan's answer to sex toys for men come in the form of an egg that requires a different kind of beating, if you catch our drift. The Tenga eggs come in various forms and colours, with different textures for your preference. 
Known as the beginner adult toy, (we know that every Singaporean school boy has tried this at least once before) the beauty of the Tenga lies in how simple yet functional it is. 
The discreet design also doesn't leave for any awkward questions from busy-body mums poking around your bedroom. Pop some lube into it (if it doesn't already come with some 'sauce') and get busy! 
Fleshlight
Source: Fleshlight – Male Sex Toy & Masturbators | Horny.sg
The school boy's all grown up now and has his own place— so, of course it's time to ball on some bigger toys. The key to the Fleshlight that makes it such an outstanding adult toy lies in none other than its realistic visualisation. 
If you're too busy to go after the real thing, why not settle for this sweet one instead? Sold out on many Singaporean sites (quarantine hobbies, eh?) the Fleshlight is undoubtly the most popular sex toy for men. 
Cock Ring
Source: Fun Factory – Better Together NOS Vibrating Cock Ring | Horny.sg
It's time for some partnered play! Self pleasure is fun too but the more the merrier— and we definitely agree to that when it comes to the bedroom. Cockrings may seem intimidating at first, but fear not, we are here to guide you through it. 
Just slip this bad boy on your shaft and enjoy the vibrations that it will send through your member… and to your receiving partner who you'll be in. This sex toy may be for men but it's an experience to be shared so don't be shy to whip it out for your partner. 
Butt Plug
Source: Butt Plugs | Horny.sg
There's nothing like feeling full every now and then. Anal play is a teritory that we encourage our readers to explore by themselves (or with a partner) as you never know what you may find out. Get your freak on by yourself or with some help by trying out this adult toy: the butt plug. 
There are many uses for a butt plug but one great one is to prep yourself and stimulate your prostate. As it is a sex toy, most butt plugs are designed in such a way to give pleasure mostly to men. 
If it's your first time exploring anal teritory though, you might want to stock up on some water-based lubricants. Safety first, above all! 
Prostate Vibrator
Source: Lovense – Edge 2 App Controlled Prostate Massager | Horny.sg
In 2021, there is no room for shaming kinks. There is nothing sexier than a Singaporean man who is fully comfortable with his sexuality, which is why we highly endorse you men to discover the wonders of your prostate if you haven't already. 
If it's your first time, you might need a little help getting there— which is where this adult toy comes in handy. Equipped with the right length and girth to stimulate your G-Spot directly, this prostate massager sex toy will change the game for you entirely. 
We'd recommend combining the experience with some old fashioned wanking (or perhaps using a Tenga or Fleshlight?) to truly achieve a heavenly state of bliss.
Best Sex Toys for Women
Bullet Vibrator
Source: Bullet Vibrator From Horny.sg | Horny.sg
The basic for any Singaporean lady to have in her go-to bag; the bullet vibrator is one of the most popular sex toys for women. The reason mainly being its size, which is much like it's name, is of a lipstick bullet. 
The design often mimics the real thing as well, which makes for discretion. That being said, it is not always the quietest adult toy. If you're hoping to use it without anyone figuring out what's going on behind those doors, you might want to leave some music playing in the background.
It's an unfortunate con, but hey, a girl's gotta do what she's gotta do. While it may not necessarily be anything fancy, there's no questioning how the bullet does its job. 
Suction Vibrator
Source:Womens-Health.com
Ranging into the more fancier equipment, this adult toy is perfect for imitating the feeling of mind blowing oral— and dare we say even better! The suction vibrator is a must have sex toy for any Singaporean woman. 
Built to focus directly on your clitoris, the suction effect combined with vibrations will send you into a state of euphoria in no time. Our advice? Keep it on for a little longer. Once you get to orgasm number 3, you'll never look back. 
Magic Wand
Source: Fairy – Electric Handy Magic Wand Massager – Brands | Horny.sg
A more versatile sex toy, the Magic Wand is an adult toy that every Singaporean woman should own. It comes with different vibration speeds and settings, so you can set your own pace to get comfortable with. 
The long handle also makes it easier for maneuvering, regardless if it's for self play or with a partner. Most Magic Wands also come with detachable heads, where you can swap for different sensations and activities depending on your mood. 
Talk about getting bang for your buck, huh? 
Glass Dildo
Source: Glass Dildos | Horny.sg
Who says sex toys can't be decorative? We are obsessed with the aesthetics of glass dildos.  Possibly the safest and best type of dildos to own, glass dildos are the best kind of adult toys because of how durable they are in nature. 
You can use them on their own as they come or try something new if you're into temperature play. Pop it in your freezer for a couple of minutes or dip it into a pot of boiling water: get creative and the results might surprise you. 
Rabbit Vibrator
Source: Happy Rabbit Curve Power Motion Pulsator – Horny.sg | Horny.sg
We just had to save the best for last. Hands down, the best sex toy for women will always be the Rabbit vibrator. Even in 2021, the Rabbit has yet to be dethroned as a adult toy that can do everything. 
The design is built in such a way that it stimulates both the clitoris while also being inserted into the vagina at the same time— paired with powerful vibrations that will get your toes curling like never before. 
Lucky for you, Singapore seems to just be hopping on the Rabbit train, so you might want to check out your nearest play store before it's all sold out. The sex toy is a testament to itself. 
The Rabbit's effects are so strong that it may potentially leave you never bothering with half-assed hook ups again. Even Charlotte in Sex in The City was wooed by this pied piper… in fact, she was down so bad, she needed an intervention from it! 
Be careful with your Rabbit vibrator, ladies. With great power, cums great responsibility… 
Source: Recaps of Sex and the City – Television of Yore 
And with that, we have wrapped up our list of the best sex toys in 2021! All of the mentioned sex toys are available for purchase in Singapore on websites such as Horny.Sg and many more. 
We hope that this list helped you learn a little more about the magic of adult toys and expanded your sense of adventure in the bedroom. Of course, the key takeaway here is to focus on getting more orgasms. 
Life's too short to fake it, ladies! Communicate or let him see what a real big 'O' looks like when you've got a toy on you. He'll know when he sees it. 
Till the next one, love birds!