Hookup culture in Singapore 
"DTF", "ONS" and "FWB" are terms you will only be familiar with if you are active in the online dating scene. A quick look at dating apps would reveal that more millennials in Singapore are open to the idea of hook ups, but openly discussing it is still very much taboo. 
Hook up culture in Singapore generally means meeting up purely for the reason to get laid, which pretty much means a good ol' one nightstand. Read on to find out more about Singapore hookup scenes, tips to succeed in the hook up culture in Singapore, and the best places to hook up in Singapore.

How to hook up

 
1. Get a friend to come along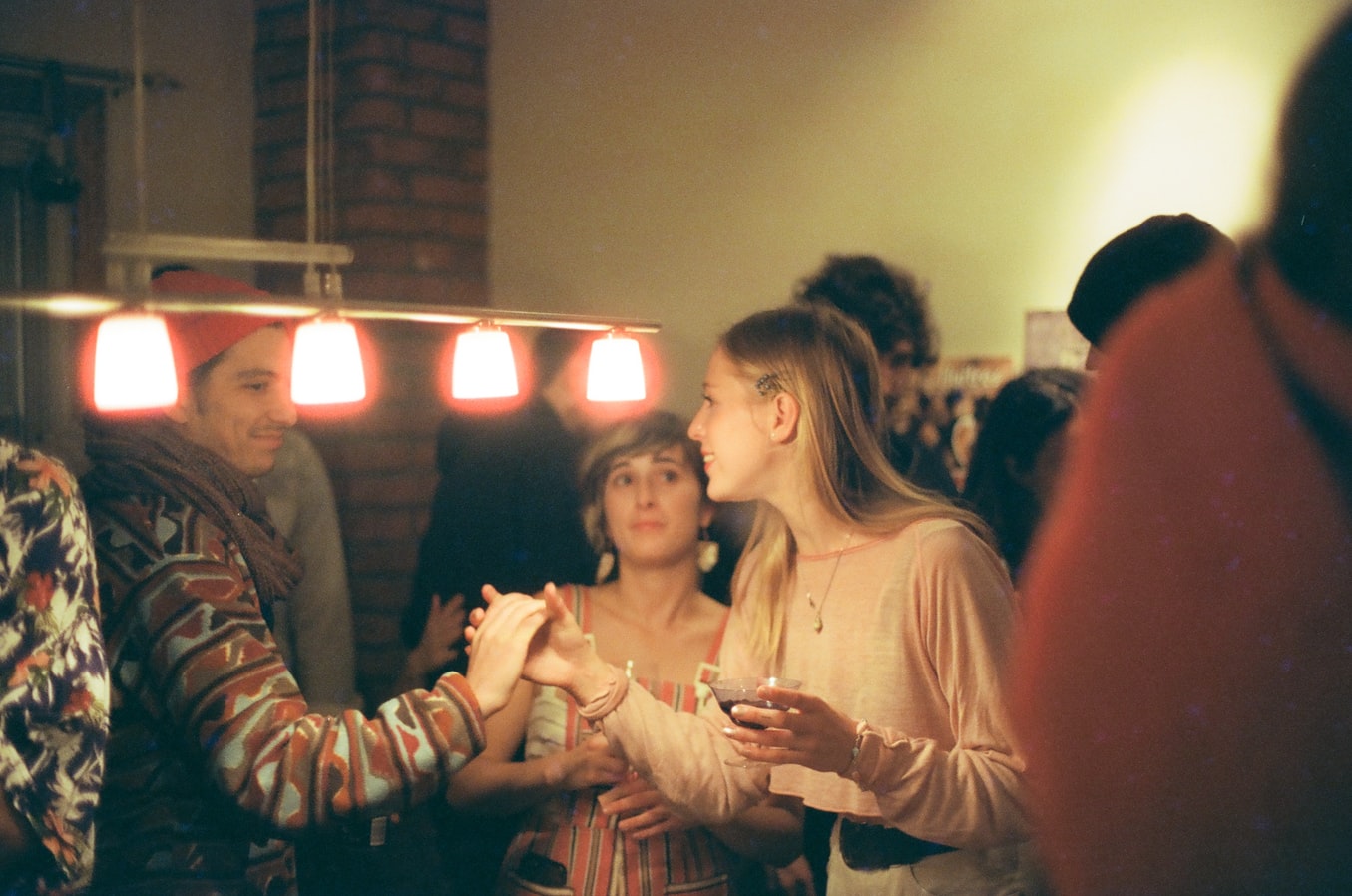 In Singapore, many women go out drinking and socializing in bars and clubs. But they usually go in groups for safety reasons and to look out for each other in case they run into men who are deemed creepy and unsafe. 
Having a friend along would help put a group of women at ease. They will be less intimidated and know that you are there for a good time and also to hang out with your buddy. 
Bringing a friend along will also be helpful in distracting the other women in the group; should you meet someone you are interested in hooking up with. They would be too distracted to sabotage your chances to hook up with their friend if they have other men to focus on.
2. Get consent 
It's important to note that while there are many profiles of sexy singles on dating apps that are often heavily advertised— they are often not as available as you think they are. 
Sometimes, girls are attached or are in a relationship but would still like to have a fling every now and then. So it is important to get consent from your partner and the person you intend to hook up with before shifting the business back into the room (or car 🤭). 
Also, before getting into the fun of it— make sure they are also just looking for a hookup in Singapore and not something serious like a committed relationship. You're just here for a good time, not for several years of commitment! 
Oh btw, did we mention Sugarbook has a special feature where you can check a person's relationship status? 😉
3. Try hooking up when you are not drunk
It is no secret that being boozy puts people at ease during hook ups. However, drunk sex is often forgettable which makes the act regrettable. If you hook up with someone regularly only when you are drunk, it can come off as insulting to the other person. 
Hook up when you are sober instead. Plan a date that doesn't involve drinking for once and actually get to know your partner before taking your clothes off. Singapore has plenty of bars and fun local sites for you to check out as potential date spots. 
After all, hook ups are all about ways to get to know new people who are open minded. Might as well use the opportunity to get to know them better while you're at it.
4. Make the hookup a good one
Indeed, there is a certain amount of emotion involved for women to feel comfortable having hook ups. 
Don't make the mistake of just getting on with it and do the deeds. Women in particular require the intricate art of foreplay before just jumping into the main course. Most women also need to feel a connection before they are able to open up to sex. 
Jumping in straight with sex and skipping the emotional connection will likely make women feel that you are inconsiderate and more importantly— a bad lay! Nobody likes to feel they are being used by their partner. 
5. Do not hook up if you just broke off your last relationship. 
It is easy to think that having a one night stand is a quick remedy to heal your broken heart. 
This normally backfires. Some choose to hook up to heal their aching heart and mask their loneliness while still scratching that itch to release some endorphins.
However, they usually regret the action soon after and it makes them feel even worse than before. If anything, attempts to get back at the ex will turn into self-pity and guilt that you have moved on too soon to a new relationship.
6. Do not hook up with multiple partners at the same time 
It may be tempting to hook up with multiple partners at once. Getting to know different personalities may sound interesting, however hooking up with multiple partners will expose you to a greater possibility of contracting STDs and STIs. 
Using a condom doesn't protect you completely from sexually transmitted diseases and sexually transmitted infections. So only hook up with a single individual for a certain period of time to minimize the risk of infections.
Where to hook up in Singapore 
Picking the right places in Singapore to hook up is important, as it saves you a lot of time and rejections. So where is the best place to hook up in Singapore? 
For a start, bars and nightclubs are your best bets. If you love to party and flirt with girls, Orchard Road, Clarke Quay, and Marina Bay are good locations to find a good fling. 
Best bars for Singapore hookups in Clarke Quay:
Crazy Elephant Bar 

Little Saigon Bar 
Best bars for Singapore hookups in Marina Bay:  
Best hookup websites/apps in Singapore 
If hitting nightclubs and bars and going around flirting with every woman you meet doesn't sound appealing, the best place to hook up in Singapore is through hookup websites and apps. Hooking up via a dating website is less confrontational and has a more subtle approach.
The best part is it is more direct because you don't have to second guess the other party's intention like in bars and clubs. Girls and boys on adult dating sites are there to hook up.
Sugarbook is a dating platform that focuses on building an honest relationship. In other words, it's a place where you can get a win-win hookup experience (or relationship). You'll be connecting with like-minded, affluent and attractive individuals around your city. 
The people on Sugarbook are often upfront and honest, so there's no beating around the bush when it comes to it.  You can easily lay down what you want and what you don't want and get down to business. 
So besides the toe-curling and bed-breaking sex experience (which is shockingly, an additional perk to the actual deal), you will be getting benefits such as a monthly allowance, expensive gifts, and also trying a meal at that fancy restaurant you've been eyeing for months but never dared to step in. 
It's the perfect place for busy working men and attractive women to enact their fantasies and desires with ease.


Asian Match Mate is an adult dating site to hook up with Singaporeans. There you will find plenty of people looking for fun, but it's never anything serious if that's what you're hoping for. 
The users are heavily Chinese dominated, so expect to see many profiles written in a language you may not speak. Even though Singaporeans are a multi-racial country with people from all over the world, the Chinese majority of Singaporeans tend to overlook this when it comes to speaking their mother tongue over the commonly spoken one.


Tinder is a hookup app in Singapore for young millennials. You simply download the app, upload a profile picture and start swiping other people's profiles. Once you get another person to swipe you back, it is a match and you can start your conversation online and make arrangements to meet up. 
The drawback for this app is that it is usually for people in their 20s who are outgoing and attractive. The community here usually decide to hook up based purely on the physical attractiveness and appearance of each other. 
Tinder is only good if you are young, attractive, and have plenty of time to go on dates.


One of the oldest dating websites to exist, OKCupid has successfully brought millions of couples together all over the world. OKCupid's app design has got to be one of the most creative ones out of the whole batch, as in addition to having your profile info— it has a quiz feature. 

Be prepared to answer questions in your bio such as "What's your relationship like with your mother?" to more casual ones such as "What tv series did you just binge?". Users also get to pick out their opinions (a simple yes, no, and maybe) on more controversial topics, such as drug use and politics. All of these answers appear when your percentage shows up with your match, breaking down exactly why the algorithm thinks the pair of you go well together.