Hold up, are you still using Tinder to find a relationship? Sorry (not sorry) but that dating app that you have on your phone has 👏 got 👏 to 👏 go 👏 honey!
Sure the thought of finding a relationship on Tinder sounds super exciting since you've got a huge pool of young, good-looking fish and better yet, you don't have to talk to them IRL until you're comfortable enough to (huge brownie points for introverts!).  
But the truth is (and there's even research to back this up!) Tinder's a waste of time. Most of the users are just swiping right to seek gratification and in hopes of getting laid. They're gonna ghost you after they've gotten what they want. Don't say we didn't warn ya!  
Being in a sugar relationship isn't as complicated and is way more genuine than being on Tinder. 
Thanks to Hollywood, we're missing how sugar relationships are often built on a mutual agreement where both ladies and gentlemen benefit from the honest relationship.    
And that's what makes sugaring so much sweeter than regular old dating apps! Here are another 5 reasons why and let's start with the most obvious one, shall we?
1. Crystal Clear Agenda
The foundation of a sugar relationship is honesty. This means most people in sugar relationships won't beat around the bush and get straight to the point. This is especially so for successful men because they understand the value of time.    
In other words, neither of your precious times won't be wasted and you'll get less bullshit from people who are also looking for a sugar relationship. It's pretty simple math here, need we say more?    
2. Less Physical, More Emotional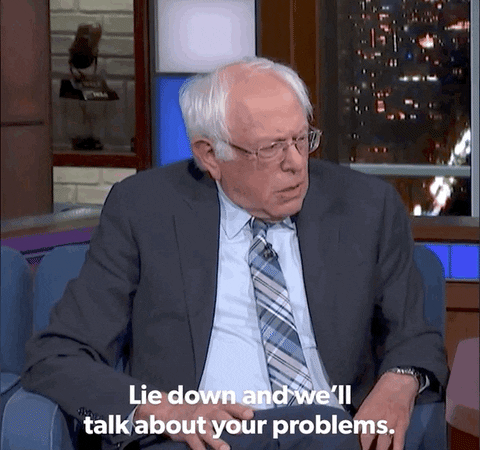 It's 2021, everyone knows Tinder is the universal hook-up app.
Hate to break it to ya, but you should know that it's the place where people judge books by their cover. So if you want to get matches, you gotta be Chris Hemsworth-handsome or Megan Fox-hot. 
In a sugar relationship, that doesn't matter, well at least not entirely. Those who sugar focus on creating an emotional level of connection more than finding their Barbie or Ken for a night. Obviously, this connection's gonna involve cash 🤑 
This particularly applies to sugar daddies as they understand the importance of communicating their feelings.  
3. Emotionally Mature
It's a known fact that women are generally more mature than men their age or around that age (duh). It makes sense that the ladies would have a lot more interests to share with an older guy and eventually be part of the sugar baby family.  
The same goes the other way around for the older gents! Regardless of age, guys like to feel needed, and what better way to feel desired than being a sugar daddy, right? 😏  
4. Sex Is Liberating
Older guys are equivalent to more experiences in life AND in the bedroom (or maybe some hidden public spots too!). 
As for younger ladies, there are chances they're less experienced. They're more likely to still be discovering their sexual preferences, keen to experiment and try new things with that full-blown sexual energy they're equipped with. Hence, they know how to keep things fun by thinking outside the 'bed'. 
Oh, do we forget to mention the flexibility as well? 👅
5. Mutual Learning
There's a saying that goes "life is a continuous learning process." 
Sugar daddies have the connection, experience, knowledge and expertise. Due to these attributes, they make a good mentor to learn from. But what about sugar baby? 
Despite sugar babies aren't as experienced and knowledgeable as the sugar daddies, but their strong desires towards new experiences will lead you to learn how to live a life without too many regrets and just have fun. 
6. Love Still Exists 
"But I want to find an actual relationship, not a temporary arranged relationship"
Honey, you might not know but the success rate of getting a relationship in sugar dating is much higher and faster than being on Tinder. Plus, you not just don't have to be afraid of getting into a toxic relationship, but also you'll be getting a whole new level of romance because of who you're dating.    
To sum it up, whatever you're trying to find on Tinder – whether it be a connection, companionship or physical intimacy – you can find it in a sugar relationship and it'll definitely be with the added bonus of money. 
The list goes on but wouldn't it be better for you to experience it on your own? It's time to get sugaring!