Are you itching for a relaxing massage after going through a long, tiring day? Perhaps you're in desperate need of a sensual massage to take your mind off things. 
Whether you're looking for a private massage, sensual massage or tantric massage in Singapore, there are plenty of options available so you won't have trouble looking for one! 
We understand it can be extremely troublesome trying to find out what are the best options available. Fret not – we have rounded up some of the best 10 massages which include sensual massage in Singapore too! 
10 Best Massages in Singapore 
1) Top Tantric Massage
Source: Top Tantric Massage
Offering only outcall massage services, Top Tantric Massage is the place to go for authentic Swedish massages, lingam massages, tantric massages, prostate massages, and many more. 
Experience a tranquil environment with essential oil scents lingering in the atmosphere. Rest assured, you'll be relaxed and at peace while receiving the utmost sensual pleasure to remove any negative energy within you. 
After every session, you'll feel relieved and perhaps even an increase in your sexual drive. 
Location: Outcall massage service only 
Price: Starting from $200
Website: Top Tantric Massage
Contact: +65 9896 6009
2) Lollipop Massage
Source: lollipopmassage.com.sg
The ultimate experience for all masculine men – Lollipop Massage provides a sensational experience by offering mindblowing therapeutic massages that'll leave you coming back for more. 
Whether it is a full-on body massage, lingam massage, tantric massage or erotic massage, you'll be left feeling ultimately satisfied with the outcome. 
Location: Outcall massage service only 
Website: Lollipop Massage
Contact: +65 8168 4777

3) Chakra Massage Singapore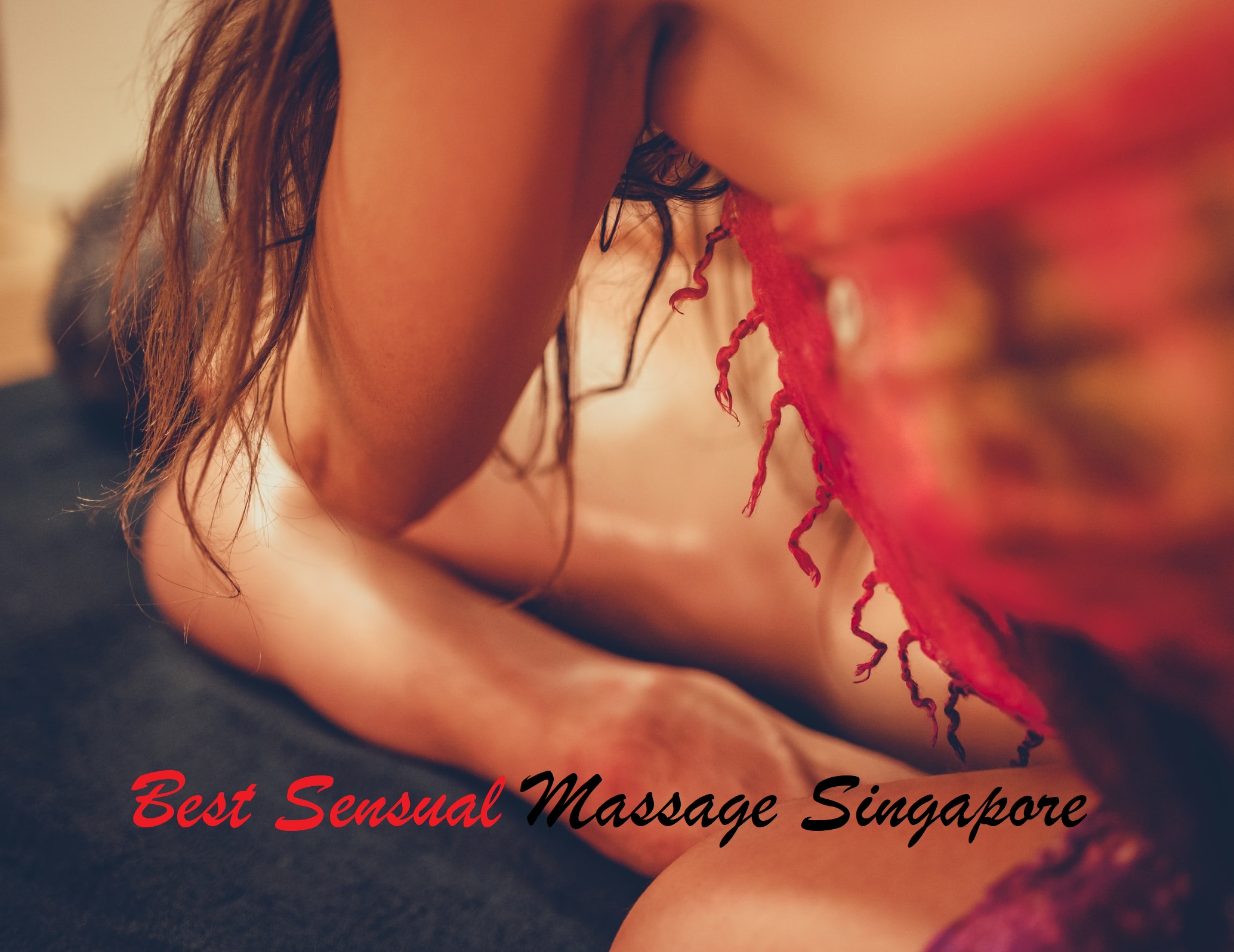 Source: chakramassagesingapore.com
Looking for the best sensual massage in Singapore? Look no further than Chakra Massage, offering authentic traditional massages that enhance your soul. 
Not to mention, even if you're all the way stuck in the airport, they cater to you too! Besides, Chakra Massage is known to provide instant relief for sore bodies and stressed minds. 
Location: Outcall massage service only 
Website: Chakra Massage Singapore
Contact: +65 8425 6095
4) Massage On The Go
Source: massageonthego.com.sg
An all-in-one massage service that delivers everything you need to your doorstep! From regular massages such as hand reflexology, foot reflexology to Swedish massage. 
There's no need to go through the hassle of getting in the car to head over for these massages where you can have them right at the comfort of your home. 
Location: Doorstep massage service
Website: Massage On The Go
Contact: +65 9455 3511
5) Healthland Traditional Thai Massage
Source: healthlandspa.com.sg
Founded in 2001, Healthland is where you'll receive a traditional Thai massage that is truly authentic. With professional therapists who are skilled enough to apply just the right pressure throughout your body, you'll feel your muscles immediately relaxed. 
After a stressful and tiring day, a good Thai massage would put your mind to ease. 
Location: 252A South Bridge Road, Singapore 058801
Website: Healthland Traditional Thai Massage
Contact: +65 6221 3376 | +65 9339 8629
Opening Hours: Monday to Sunday, 10am – 10.30pm

6) The Imperial Massage & Spa
Source: imperialspa.com.sg
A truly unforgettable experience is what you'll be left with once you indulge in their massage services! Unwind in a holistic atmosphere and feel the positive energy radiating through your body after a good, relaxing massage. 
Try out their Royal Hot Stone Therapy which is one of the popular massages that lowers your stress levels. Once you get a hold of your body troubles, your libido could increase too since you'll be less stressed! 
Location: 184 Bukit Timah Road, Singapore 229854
Website: The Imperial Massage & Spa
Contact: +65 6635 7979
Opening Hours: Monday to Sunday, 10am – 4am


7) M2 Massage 
Source: m2massage.sg
Commonly referred to as Singapore's best on-call massage service centre, M2 Massage consists of highly trained therapists that know their way to soothe your body and soul. 
No matter when or where you need them, they'll appear at your doorsteps and cater to your needs, leaving you satisfied from head to toe. Some of the popular massages include sports massage, deep tissue massage, Swedish massage and Thai massage. 
Location: Outcall massage service only 
Website: M2 Massage
Contact: +65 8752 0086


8) SG Soulmassage 
Source: Soul Massage
Refresh, unwind and relax with the help of expert therapists ready to serve you wherever you are. Don't worry about getting your expectations met because they even perform classic oil massages that are deemed to be extremely therapeutic. 
At Soul Massage, you'll find a wide range of skilled masseuses who could perform Thai or Balinese massages. 
Location: Outcall massage service only 
Website: SG Soulmassage
Contact: +65 8695 3378


9) NU Massage Singapore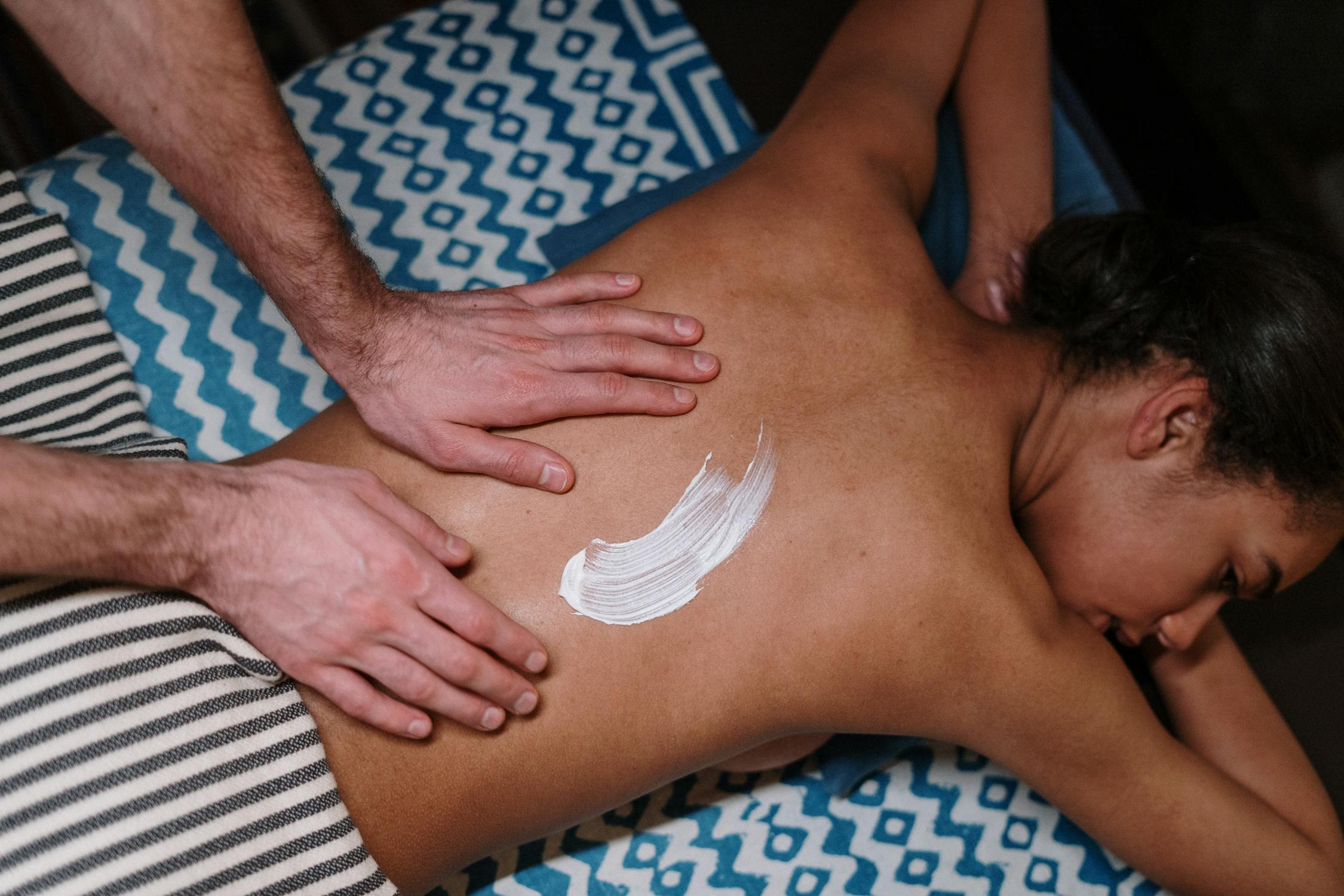 From solo massages to couple massages, NU Massage Singapore is where you should head to next for a remarkable sensual massage experience. Your needs will be met as the professional therapists will make sure you have a good time. 
Even if you have your own preferred way of sensual massage, they would be able to cater to your specific requirements. Yes, that means they also offer customized sensual massages if that's what you prefer! 
Be sure to try out their erotic massage, also known as a tourist highlight! The therapists would take you on an erotic journey that'll leave your toes tingling. They not only focus on your pleasure but also awaken your mind to give you a new perspective of life, literally. 
Be it prostate massage, yoni massage, tantra massage or other sensual massages Singapore, you'll be on your way to improving your sexual drive while being pampered to the core. 
Location: 545 Orchard Road Singapore, 238882, Singapore
Website: NU Massage Singapore
Contact: +65 9867 6792
Opening Hours: Monday to Sunday, 24/7


10) Chakra Tantra Outcall Massage
If it's your first time getting introduced to Tantric massage in Singapore, it's basically a stance of trance where everything else disappears and you'll be immediately touched in a sexual way. 
When you get out of the trance, you'll be more than ready to face the never-ending challenges in life because of how energized and relaxed it makes you feel. 
At Chakra Tantra Outcall Massage, they specifically specialise in Chakra Tantra massage, so you know that this is probably the best place to receive a good Chakra Tantra massage!
The best part is that they take pride in putting their client's privacy at the top of their priority list. So if you prefer to keep it on a down low, your secret is kept safe. 
Despite having affordable prices, they only accept payment in cash after the deed is done. Hence, you should get ready some cash before your next sensual massage session. 
Additionally, they also accept international currencies aside from Singapore dollars, which is great news for all you foreigners! 
Location: Outcall massage service only
Website: Chakra Tantra Outcall Massage
Contact: +65 81097810
Hey now, if you're looking for even MORE ways to satisfy your needs, why not consider checking out Sugarbook Live, a community where wealthy people are at? Not only do you get to engage with gorgeous women, but you'll also be able to be entertained and start some conversations online with them! Definitely a great way to unwind after a long day, right?