Howdy hey there, newbie! Welcome to the world of live streaming, we can tell it's your first rodeo. No worries—  if you stick with us (the cool kids), we'll show the ropes. 
The first rule of live streaming is to make sure your viewers will not get bored quickly, which is why background music is so important! After all, setting the mood is vital when it comes to… er… several things. 
As exciting of a speaker you might be, your audience will want a change of pace at some point in your stream. So, make use of the best tools available and pump up the energy to make this a stream to remember!
Tips On Live Streaming With Background Music in 2021
Unfortunately, the world of live streaming comes with a tight set of rules as robots are not too forgiving when it comes to the crimes being committed— accidental or not! Especially in 2021 where live streaming is now extremely popular, you might want to watch out for what music you're playing in the background of your streams.
Avoid Copyright Infringement From Youtube, Spotify, and Apple Music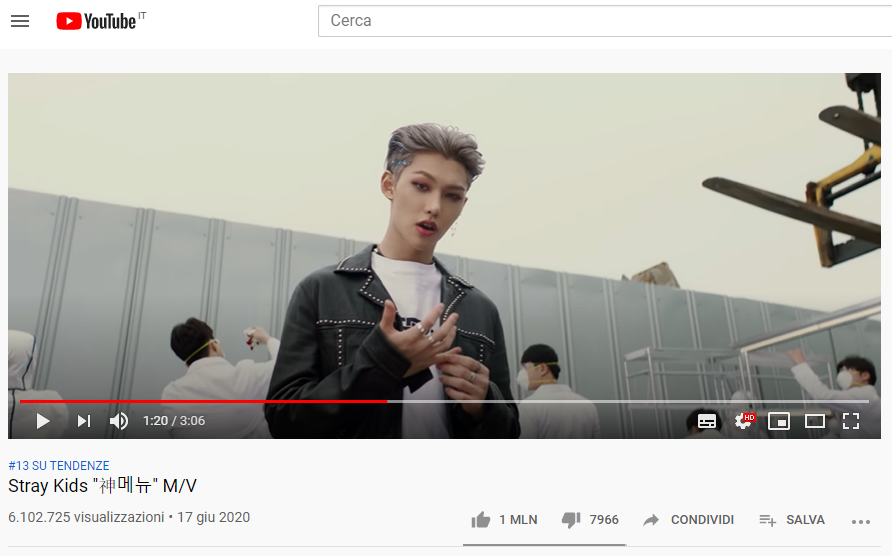 Source: Twitter
When you think of live streaming background music for your intense Valorant game, you might want to think of other outlets other than video sharing sites such as Youtube. You must be thinking, where else would you get all the hit songs of 2021 other than platforms like this? 
Well, the problem isn't as much as the platform as it is the content. Almost every song by a musician, especially if they are popular, is intellectual property. As it is monetized by the artist or producer, websites such as Youtube use their special bots (think of them as music police) to scan through your live streams. The moment copyright content gets picked up from any of your streams… BANG! It's over, cowboy, your stream just got shot dead. 
So make sure when you're deciding what songs to play, it's not at the cost of your stream cutting off halfway through! 
Know What Type of Background Music You Can Use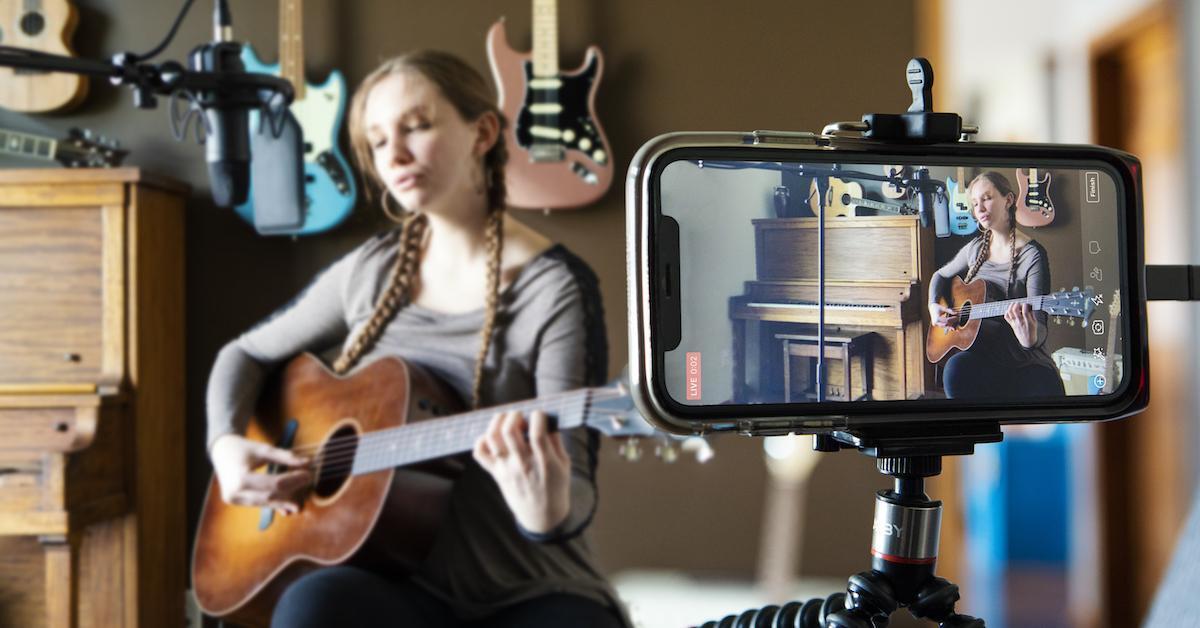 Source: Sweetwater
Live streamers have 3 types of background music to choose from: public domain music, royalty-free music, and original music. Public domain music is basically any song with rights that have expired or never were copyrighted in the first place (such as Twinkle Twinkle Little Star) and therefore can be used by anyone for any purpose!
Royalty-free music is probably a more familiar one in your lingo. This typically refers to music that you can use freely for your content— or even purchase rights to if needed. Musicians have made this music for people to use without the hassle of being pressed for copyright, so you can fully indulge yourself with it. 
Last but not least, we have original music. If you want to go all the way (hey, keep your mind out of the gutter!), why not whip out that old guitar while you're at it? The rules of live streaming background music will be smooth sailing if you are your own musician. 
Test Your Tracks Before Playing Them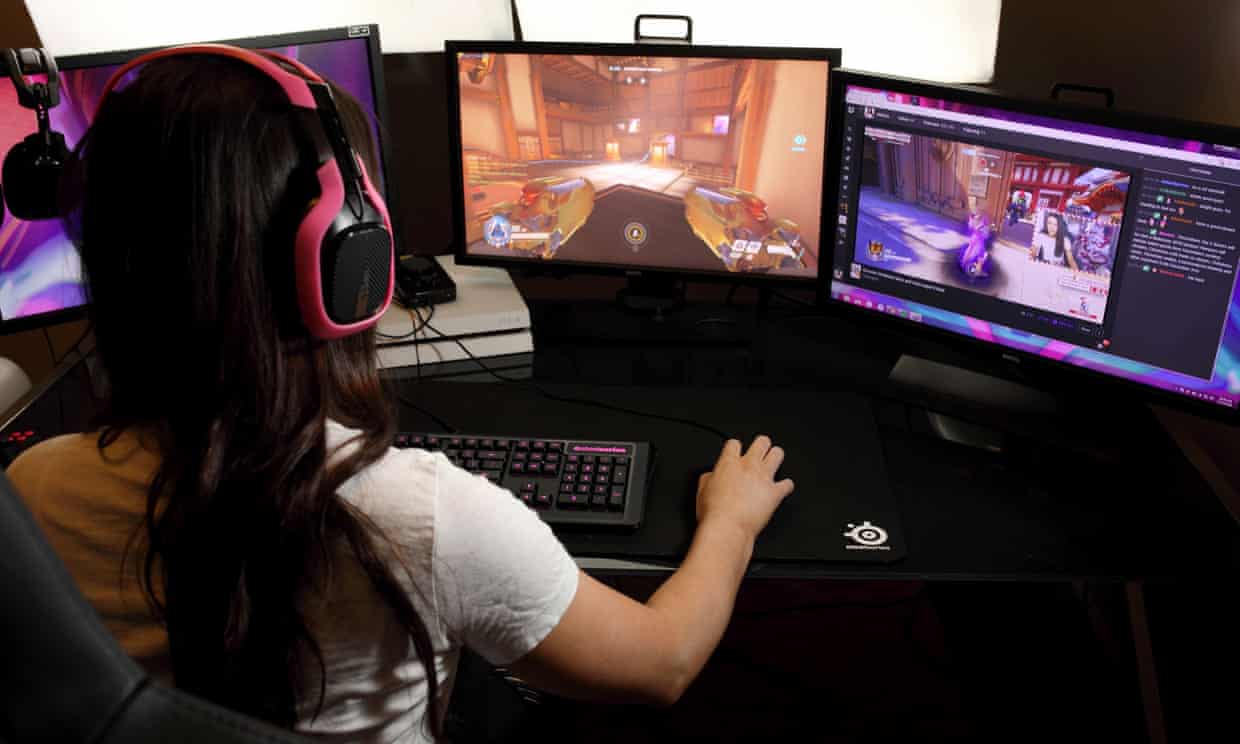 Source: The Guardian
So you've chosen your background music for your live stream! In order to make sure that everything is smooth sailing later, you might want to go through them first. After all, nothing is more embarrassing than having technical issues on camera. 
Use platforms such as StreamYard to play your tracks in their entirety to ensure that all is good in the hood. You can even stream to a private destination to hear what it would sound like on your viewers' end!
Source: Evan & Katelyn
Background music is nothing more than that— music that plays in the background. This is why understanding the importance of volume control is highly necessary for live streaming. Make sure that your background music is only 40% of the maximum volume of your speaking volume in order for your audience to hear you clearly. 
As jazzy and smooth your music taste might be, don't be that person shouting into their mics during streams.  
Now that you have been equipped with the knowledge, use it wisely young padawan! Your next question would probably be where to find music to use, but once again we can help with that. 
Best Live Stream Background Music To Have In 2021
Source: Youtube Audio Library
A game of hot and cold, Youtube may not allow you to live stream songs on their platform as background music— but that rule certainly does not apply to their audio library. The official Youtube Audio Library features tons of options for you to choose from, even allowing you to browse through genre, mood, or artist. 
PS: It even comes with free sound effects for you to really spice up your live streams!
Source: No Copywright Sounds
Much like its name, this British record label started out on Youtube and now is on several platforms. With the idea to provide music for independent creators and user-generated content, you can use any of their songs as background music for your live streams stress-free. 
That being said, don't forget to credit the artist and songs being used in your stream.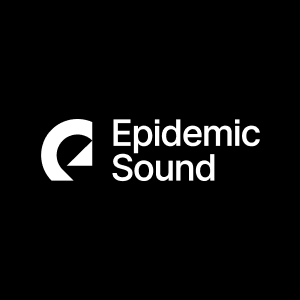 Source: Epidemic Sound
When it comes to high-quality music tracks, look no further. Epidemic Sound is a go-to for whoever is in the world of video marketing, which is what makes it perfect for background music on live streams. Maintain an aura of poise and professionalism when you use their well-curated albums to appease your audience. 
And the best part of this website? Unlimited downloads! Talk about striking gold, eh? 
With that, you have all the knowledge you need to play background music in your live streams. You are now officially a cool streamer with the right vibes to engage your audience with your content! With the mood all set, now it's all up to you and your charm to keep your fans happy for the rest of your stream. 
For more streaming tips, make sure to check out all the other good stuff we've got on Sugarbook! While you're at it, why not create an account and let us know below what you wanna see next? We'll let our elves in Santa's workshop know and get to work on pleasing ya 😉