Live streaming platforms such as YouTube, Twitch, and TikTok (psst, Sugarbook Live too!) have grown in popularity. 
And this means that competition is going to get tough and you will want the best tools in your hands to ensure success.
But first, what does HD live streaming mean? 
Well, the usual live streaming is done at a lower resolution which is 720p but HD live streaming is about that high definition which is at 1080p. At the moment, this is the best quality picture available for live streaming.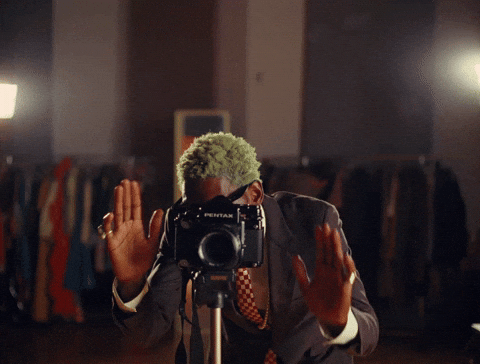 The visual quality of live streaming can be improved by HD cameras which is what this article is all about. If you are looking for the best camera to support your HD live streaming, this is the list you should refer to.
Top 10 Cameras for HD Live Streaming in 2021
Best Overall Camera for Live Streaming
1. Panasonic Lumix FZ80 (USD$297.99)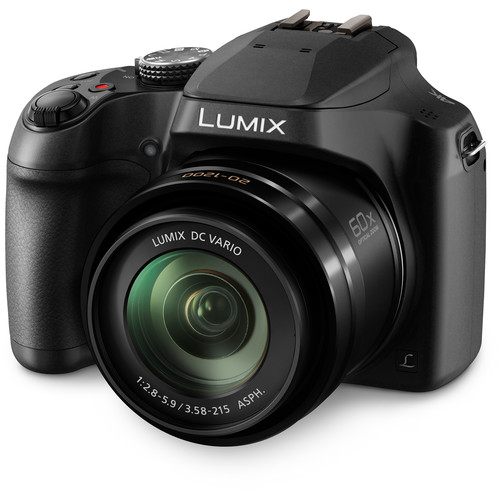 Credit: B&H
Try the Panasonic Lumix FZ80 camera if you want something with higher quality. This professional camera can shoot 4K footage in incredible detail. 
It boasts an 18.1 megapixel camera with a 60x zoom and a slew of additional capabilities that would be useful to professional photographers and live streamers. 
Although it will require a stand to stream, the quality will be superior than that of ordinary webcams. But don't worry, you also get a stabilisation function, which makes it easier to capture live streaming even if you don't have a tripod. 
Aside from shooting 4K live streaming, it also features a touch-enabled LCD that makes changing settings a breeze. Overall, it's considered one of the best cameras for live streaming.
2. Canon EOS 80D (USD$819.00)
Credit: Expansys
The Canon EOS 80D is regarded as one of the finest cameras for live streaming by Youtubers. If it's good for Youtube, it's bound to be good on other platforms. 
The video resolution for the live broadcast is 1080p at 60 psf. It includes a strong dual-pixel focusing and anti-flicker technology that adjusts for flickering and shifting light sources to maintain consistent exposure levels and colour when live streaming.
Longer battery life and built-in Wi-Fi with near-field communication are available to Canon EOS 80D users. It also features a 24.2-megapixel CMOS sensor that excels in low-light situations. 
The Canon EOS 80D is a good value for money camera. If you're just getting started, this live streaming camera will make it easier because it won't make things too complicated for you when live streaming.
3. Canon EOS 90D (USD$1,329.95)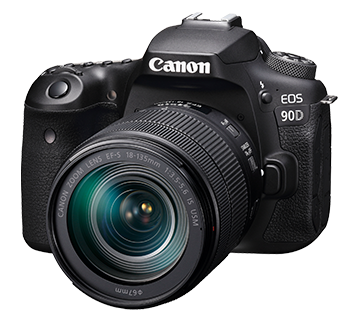 Credit: MCZ Direct
The Canon EOS 90D is a significant upgrade over the EOS 80D in terms of functionality. It can record videos in 4K and snap photographs with higher resolution. 
It also records at 30 frames per second, offering viewers a more realistic experience. It also features a fantastic auto focus (AF) system, with a 45-point All Cross-type AF system. 
Additionally, the camera comes with a customised controller on the back that allows you to access the functions you require.
If you have a bigger budget and the knowledge on how to operate a more complicated equipment, this would be the best camera for HD streaming.
Best DSLR Camera for Live Streaming
4. Nikon D7500 (USD$1,059.50)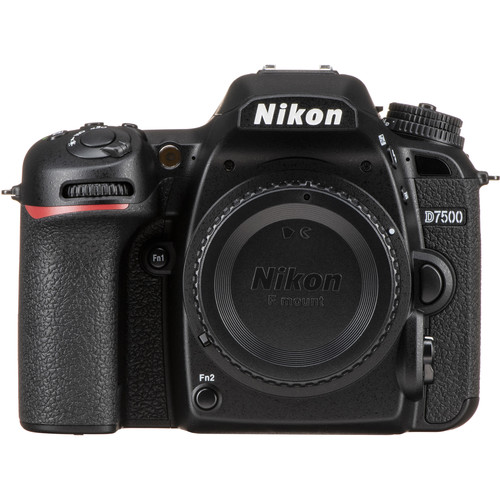 Credit: B&H
Just like the Canon EOS 80D, the Nikon D7500 is regarded by many vloggers as one of the best cameras for live streaming. It provides 4K Ultra HD, which many channels can take advantage of given the number of wide screens today. 
Power aperture control, auto ISO, and other interesting features like 4K UHD time-lapse are also included.
There is also a touchscreen LCD that makes navigating your camera's settings much easier. On top of that, you have the option of selecting from a variety of Nikon lenses. Value for money right there!
5. Nikon D3300 DX-format (USD$419.89)
Credit: Amazon
The Nikon D3300 DX Format DSLR shoots in full HD 1080p, so you can enjoy rich and vibrant colours. 
Despite not being capable of recording in 4K, it is one of the best cameras for live streaming since its battery life allows you to shoot for longer than other cameras. It's also not too big, making it a good choice for people who don't use a tripod.
The D3300 offers greater value compared to other DSLRs. However, if you are a complete newbie to live streaming or DSLRs, you may find the instructions to be a little confusing. 
Don't worry, there are other options on this list for you to consider. 😊
6. Panasonic Lumix G7 Mirrorless (USD$997.99)
Credit: Filmora
This camera is really great for live streamers who are just getting started because it is offered at a lower price range.
This camera has been designed to provide high-resolution images. It provides artifact-free 4K video recording when paired with a high-speed internet connection that can connect to a variety of network types. 
It's quick and dependable, and it can capture everything from film footage to sound. It's even good enough to do ASMR with a 3.5mm mic, if that's your thing.
But again, this is a live streaming camera that needs a bit more knowledge, so be prepared to do some studying.
Best 4K Camera for Live Streaming
7. Panasonic Lumix FZ300 (USD$447.99)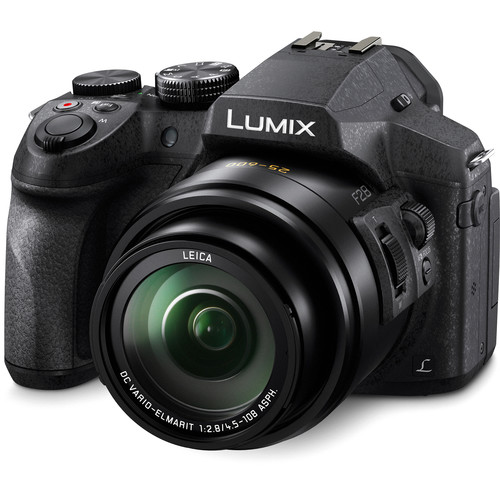 Credit: B&H
The Panasonic Lumix FZ300 is another Lumix camera on our list of the best cameras for live streaming in 2021.
A Leica DC Vario Elmarit lens is used in this zoom camera, allowing you to live stream even in low light. You can also shoot in 4K at 30 frames per second.
If you are thinking of streaming in an outdoors environment (which sounds like a cool idea actually 🤔), this camera is ideal since it is splash-proof and dustproof.
It even comes with an optical image stabiliser that allows you to capture video with one hand.
8. Sony DSC-RX10 III (USD$1,698)
Credit: Which?
The Sony DSC-RX10 III is a little bit more pricey than the other cameras on our list of the best cameras for HD live streaming.
You get to shoot videos in 4K and have a high frame rate, which means you can do it in slow-mo hence the price.
But what really sets it apart from the other cameras is the way it was built. It is made of a professional magnesium alloy that is dust and moisture resistant. Sounds pretty sturdy, right?
You can also connect to the camera over WiFi on your phone. All these features add up to a pretty big amount but if you are looking for the best of the best, this might be the one.
9. Leica V-Lux 5 (USD$1,495.00)
Credit: Leica
Images and videos come to life with stunning brilliance via the revolutionary OLED viewfinder, and the huge sensor delivers vividly clear, high-resolution photos. 
The Leica V-Lux 5 is the ideal all-rounder for every live stream circumstance, from travel and sports to capturing all of your outdoor activities.
It can shoot 4K video and features a 16x zoom lens with a 25-400mm equivalent focal length. It can also connect via Bluetooth and WiFi.
Nothing says HD camera for live streaming like a Leica camera!
10. Sony Alpha A7 III (USD$1,698.00)
Credit: Dacast
Sony's Alpha A7 III mirrorless digital camera is a versatile camera that can be used for both photography and videography. While it is an outstanding option that might put a dent in your wallet, in exchange, you will receive unrivalled results.
In addition to 4K UHD video, It includes a 4.2MP Exmor R BSI CMOS sensor and BIONZ X image processor to give you ultra-fast speed and better low light performance.
This means you can trust it for enhanced autofocus performance, reliable subject tracking, and wide frame coverage. Its high-performance processor also reduces noise for greater image quality on top of enhancements in its speed and AF.
The Alpha A7 III is perfect for your live streaming needs and your expressive freedom will never have to suffer again.
HD live streaming will be a breeze with any of these cameras in your hands. If you have any tips and advice to give to our budding live streamers, do let us know in the comments!
We've listed down some pretty great cameras but for beginners at live streaming, this might be a little too much to invest in right now.
Well, no worries, because there are a lot of live streaming platforms that allow you to stream from your phone and one of them, is Sugarbook LIVE! 
Yes, you read right — Sugarbook is going live and it's going to be so exciting! 
It is totally possible now to make money virtually and on top of that, you get to showcase your talents like singing or entertaining to an appreciative audience.
If you want to know more, sign in or sign up at Sugarbook for that extra sweetness in your life. 🍭🍭🍭
*All prices are quoted based on Amazon.