When people think of a buzzing metropolis, New York City comes to mind with its constant hustle and bustle, iconic landmarks, and rich cultural offerings. With so much to offer, it's no surprise that sugar babies looking for rich men to spoil them typically flock there as well. 
Being a sugar baby in New York
Because of this, sugar dating in the vibrant city is as exciting as ever. Being a busy city, there's no shortage of good quality sugar daddies who come in and out of town looking for a sugar baby to spoil. 
The fast-paced environment is also perfect for sugar relationships to thrive, as both partners want the same thing – a stable, no-fuss relationship with someone you want to spend time with.
So the next time you're in the city that never sleeps, get on to Sugarbook and meet the sugar daddy of your dreams!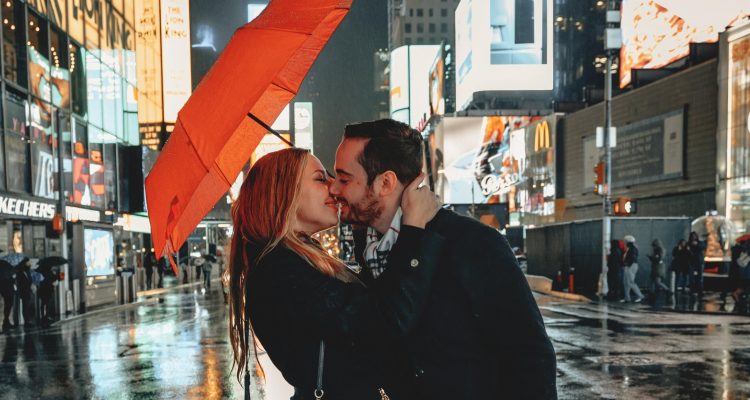 Having said that, it can be difficult for a sugar baby to pick a first date location from all the unlimited options available. To help you plan your next sugar date, we've listed our top sugar baby dating spots in the Big Apple below:
Got a daddy who's all about class? Make him feel special by taking him on a night out that's far from ordinary – a night of sexy, soothing jazz at the Lincoln Center! But that's not all the venue has to offer, as your jazzy evening will be set against an amazing backdrop of the bustling city and the iconic Central Park. 
Great music, a killer view, and amazing company, these are the must-have ingredients for a memorable date.
For daddies who love a good party, give them the night of their life at one of NYC's sexiest date venues – The Cutting Room. Upon entering, you and your Sugar daddy will be escorted to a cozy candlelit room for privacy. Here, you can cuddle up and watch the hottest show in town featuring New York's finest circus and burlesque performers flaunting their incredible skills.
But be sure to check which acts are on before you book as there are all kinds of other performances depending on the day for a successful sugar date!
If you're a first-time sugar baby and you're feeling anxious about your first date, this world-renowned museum could be a fun and relaxing way to ease the nerves. Enjoy a leisurely stroll through the galleries and admire the stunning works of art, while having deep conversations about your favorite pieces. 
With so much going on, you'll never run out of things to say to impress your daddy. And if you have nothing to say, just watch and listen!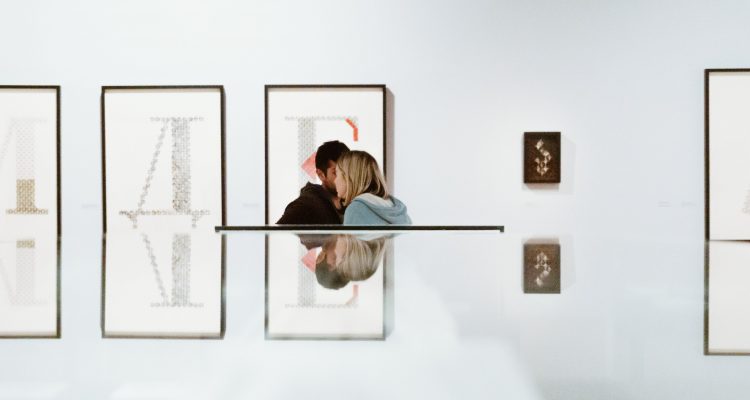 Taking your sugar daddy for dinner at the Olive Garden at Times Square is a big no-no. Instead, take him to The Modern where he will experience a feast for the senses! With two Michelin stars, The Modern is a contemporary American restaurant located at the Museum of Modern Art. 
Once you've wined and dined, walk off your meal and strengthen your bond with your daddy with a stroll through the museum.
Another chill, low-stress idea for first sugar dates is a wander around the New York Botanical Garden. The vibrant yet casual environment will keep you both at ease, an ideal setting for conversations to flow as you get to know each other. 
You can talk about everything or simply enjoy each other's company as you walk around hand-in-hand and take in the gorgeous sights and scents. 
Treat your daddy like the VIP he is and take him on a helicopter tour for a bird's-eye view of the Big Apple and its intricate boroughs. The view from up there is breathtaking. Whizzing past iconic monuments and buildings, you'll be getting a unique perspective of NYC's famous skyline. 
This date is perfect for sweeping adventurous daddies off their feet. Especially if your daddy is just in town for the day, being in the air is a great way to see all the iconic landmarks as you spend some one-on-one time with each other. 
For the daddies who are film aficionados, a date to the Anthology Film Archives will surely knock their socks off. Anthology is not your average cinema, as it is dedicated to screening the world's most daring, avant-garde fare. The massive red-brick structure is a fortress, guarding the records of New York City's fearless innovators in film. 
It also has a gallery and film museum that you and your daddy can explore after catching a screening.
Opened recently in 2021, the Great Jones Distilling Co. is the first legal whisky distillery since prohibition. Lucky for you and your daddy, you'll get to taste great whiskey and tour around the fully functioning distillery which houses a tasting room as well as an underground speakeasy and a restaurant! 
You can choose from a few types of experiences: a tour of the whiskey making process; a culinary cocktail pairing experience, and a mixology glass where you can show off your mixing skills. 
If your day is blessed with good weather, take your sugar daddy on a romantic horse-drawn carriage ride through Central Park! Take in the picturesque surroundings from the comfort of a private carriage as you tour around iconic landmarks such as the Strawberry Fields and the famous San Remo Towers. 
Your guide will be happy to fill you in with facts and trivia along the way, but if you'd rather just spend some peaceful quality time with your sugar daddy, you can also request for a quiet ride to make it even more special.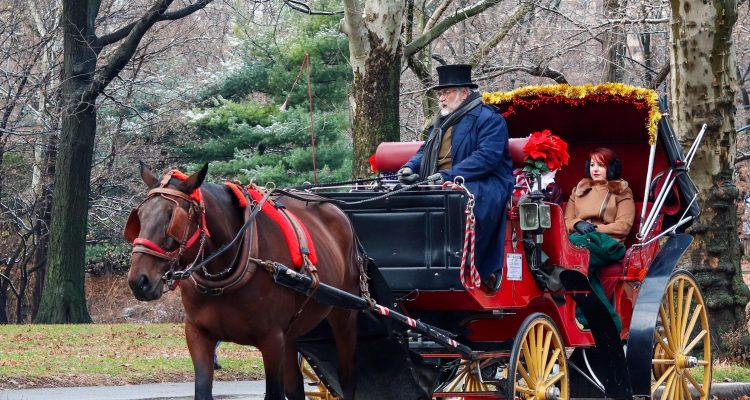 Skip the long queues and crowds, and bring your daddy on an architectural tour of Manhattan by yacht! With a teak interior, the yacht offers comfortable seating for a small group of people. Large windows surrounding the boat allows tourists to take in the views while learning about interesting architecture facts from members of the American Institute of Architects (AIA) via an audio replay. 
You and your daddy will get to have a special tour while relaxing and sipping on a beverage of your choice. 
If you know that your daddy has a geeky side, you must take him on a date at the American Museum of Natural History. It's the place to learn about mind-blowing facts about everything – from dinosaurs to outer space, to stories about the wonders of our natural world. Flaunt your knowledge and dive into deep discussions as you learn new things to truly impress your daddy. 
For the perfect sugar date, end it with a simple picnic, some finger sandwiches and bubbly after exploring the exhibits to wind down and connect. 
For days when you feel like doing something "normal" like going for drinks, we have just the romantic rooftop garden in mind. Gallow Green offers a dreamy setting that sits above the McKittrick Hotel which is famous for the popular interactive theater performance, Sleep No More. Picture you and your daddy lounging under an overgrown rooftop canopy of lofty vines while sipping on designer beverages. 
When you get hungry, the hotel's restaurant offers a menu of favorites, from lobster rolls to Vietnamese Banh Mi sandwiches that will make you want to stay till closing time. 
With Valentine's day just around the corner, our unique date ideas above will surely make it hard for your daddy to forget you and the amazing time you had together. If it's your first sugar date, we recommend taking it chill so pick a relaxing environment and see where things go. For the seasoned sugar babies, take your pick on the fabulous choices above based on your daddy's interests for the sugar date of a lifetime!
Looking for a sugar daddy or baby to spoil in New York City? Hop on to Sugarbook today to find the man/woman of your fantasies today.