Sugarbook is Asia's most critically-acclaimed online dating site that helps members establish honest and transparent relationships with affluent members across the world. With over 4,000,000 members, head on over to Sugarbook to arrange your next sugar date and find yourself a sugar partner safely with zero hassle!
Top 10 Best Sugar Dating Spots in LA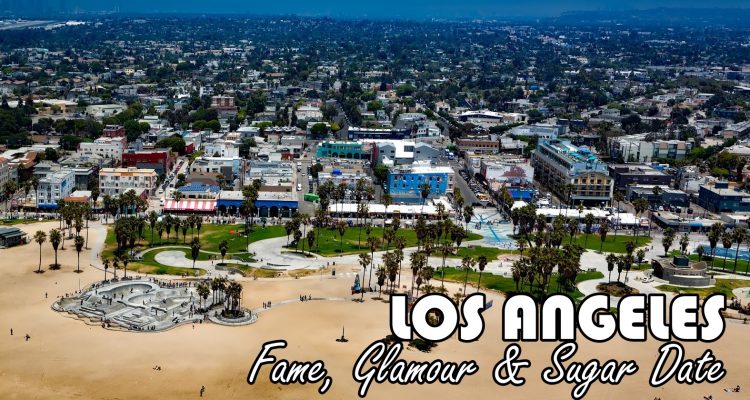 Los Angeles is the home of iconic celebrities and many other influential people in the film industry. Aside from that, LA is blessed with pleasant weather and gorgeous beaches. Its vibrant club scene, high-end restaurants, and high concentration of wealthy singles make Los Angeles a prime location for sugar dating. 
Find the best sugar daddy and sugar baby hangout spots in Los Angeles here:
1. The Beverly Hills Hotel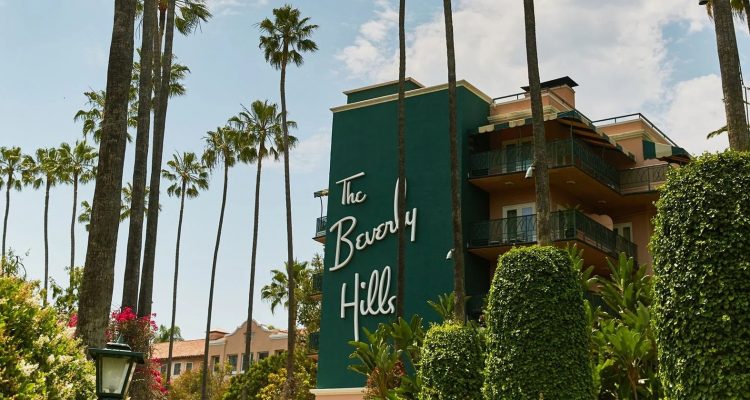 Famous for its pink facade and place in Hollywood history, the Beverly Hills Hotel is a luxury hotel where all the glamorous people hang out. It's a favorite spot among sugar daddies and sugar babies due to its upscale amenities and central location. 
There's plenty to do if you choose to stay here. The hotel offers private bungalows, a spa, and several restaurants and bars where you can enjoy a romantic evening together without having to leave the premises.
Address: 9641 Sunset Boulevard, Beverly Hills, Los Angeles, CA
2. The Getty Center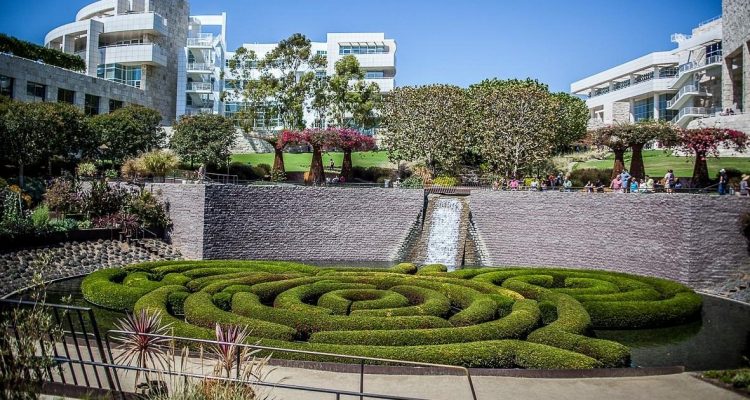 The Getty Center is a world-renowned art museum that sits atop a hill in Brentwood, and its stunning architecture and manicured gardens create a picturesque backdrop for a romantic stroll. 
Browse through the museum's extensive collection of art with your sugar partner and take in the breathtaking views of the city from the outdoor terrace for a sugar date to remember.
Address: 1200 Getty Center Dr, Los Angeles, CA 90049, USA
3. The Chateau Marmont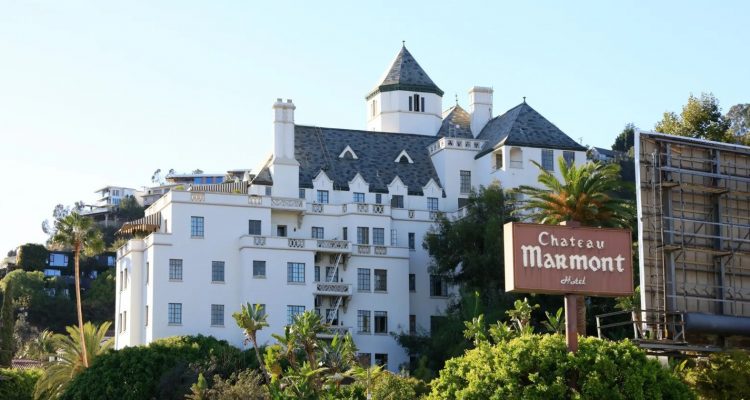 The Chateau Marmont is an excellent dating spot because of its charming ambiance. This historic hotel has been a symbol of Hollywood glamor since 1929, with its luxurious décor and lush gardens creating an invitingly romantic atmosphere.
"The hotel's intimate bar sets a romantic ambiance where sugar daters can enjoy delicious food and drinks while soaking in the stunning views of the city." 
Address: 8221 Sunset Blvd, Los Angeles, CA 90046, USA
4. Santa Monica Pier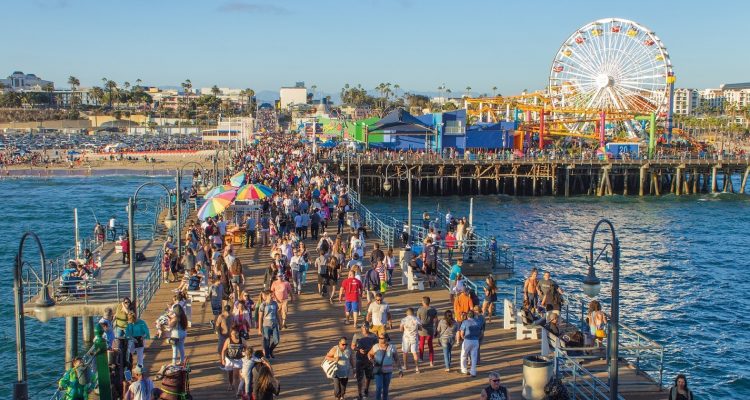 For a low-anxiety, fun, and playful first sugar date, how about a stroll along the Santa Monica Pier? Located at the end of Route 66, the pier offers a variety of attractions, from the iconic Ferris wheel to the historic carousel, arcade games, and carnival-style food stands. 
Enjoy a leisurely walk along the pier or get your adrenaline pumping on the many rides. As the sun sets, the pier transforms into a romantic destination with twinkling lights and the sound of the waves.
Address: 200 Santa Monica Pier, Santa Monica, CA 90401, USA
5. The Griffith Observatory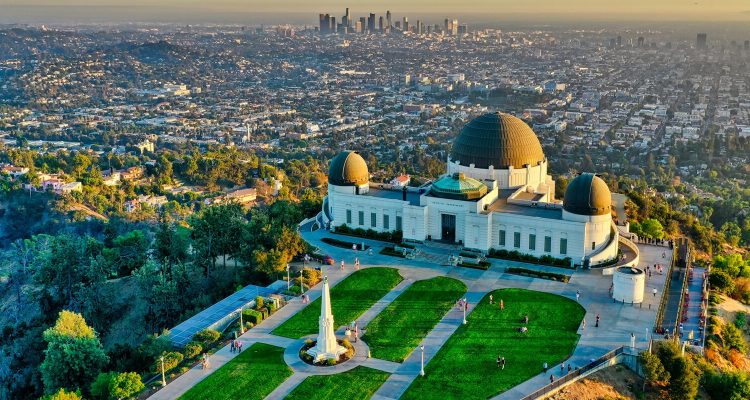 The Griffith Observatory is where you can take in breathtaking panoramic views of the city and star-filled nights with the observatory's state-of-the-art telescopes, exhibits on space and astronomy, and a planetarium show that's perfect for stargazing.
Sugar daters can enjoy a romantic evening under the stars, taking in the breathtaking views while enjoying each other's company in a cozy and intimate setting.
Address: 2800 E Observatory Rd, Los Angeles, CA 90027, USA
6. The Beverly Wilshire Hotel
Located in the heart of iconic Beverly Hills, The Beverly Wilshire hotel's elegant architecture and stunning interior design make it a beautiful and sophisticated backdrop for any occasion. It is well-known for its opulent rooms, rooftop pool, and fine dining options. 
Enjoy a romantic dinner at one of the hotel's restaurants, such as CUT by Wolfgang Puck, and then retire to a lavish suite for the night. 
"With impeccable service and luxurious amenities, the Beverly Wilshire Hotel is a dreamy spot for a romantic sugar date."
Address: 9500 Wilshire Blvd, Beverly Hills, CA 90212, USA
7. The Polo Lounge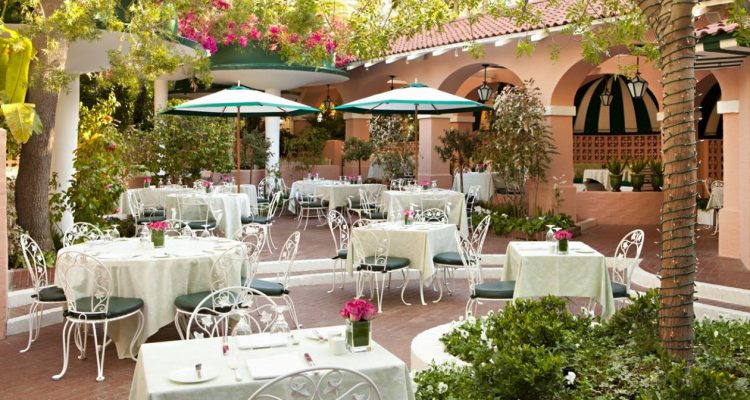 The Polo Lounge is a legendary dining destination and bar located at the Beverly Hills Hotel. It has been a hotspot for Hollywood celebrities and high society since it opened in 1941.
Get your taste buds ready to sample delicious American cuisine and an extensive cocktail menu featuring classic and signature drinks. The lush garden patio is the perfect setting for a romantic evening under the stars, and the live music adds to the enchanting atmosphere. 
Address: 9641 Sunset Blvd, Beverly Hills, CA 90210, USA
8. The Cicada Club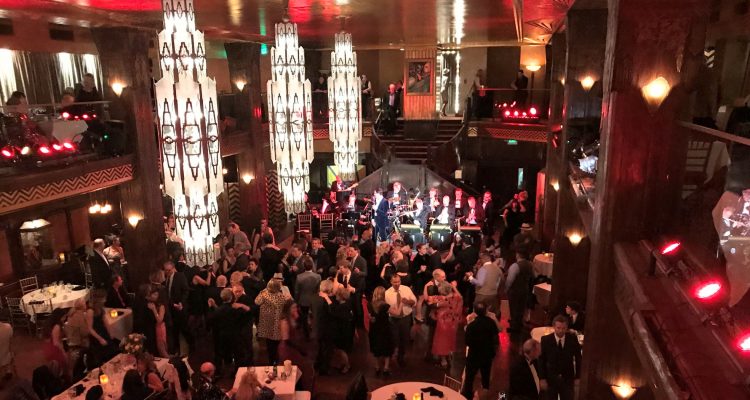 The Cicada Club is a glamorous and nostalgic venue that transports visitors back to the golden era of Hollywood. It features unique designs, a spacious dance floor, and live music, crafting the perfect setting for a night of romance and dancing. 
The club's sophisticated and intimate atmosphere makes it an ideal spot for a special occasion or a romantic night out, where you're guaranteed to have a unique and unforgettable experience.
Address: 617 S Olive St, Los Angeles, CA 90014, USA
9. The Hollywood Bowl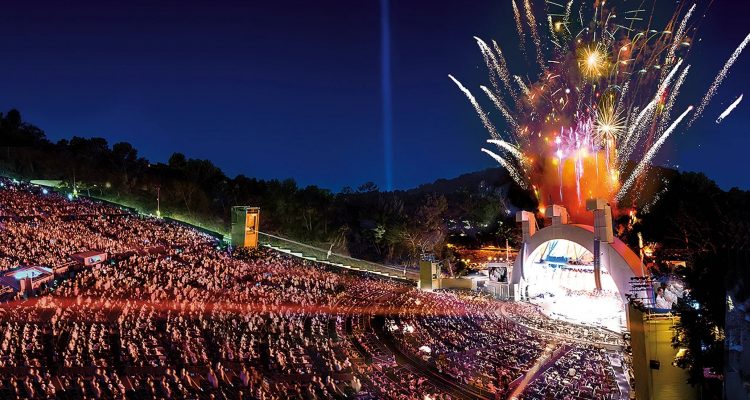 Known for its outdoor amphitheater and live performances, the historic and iconic Hollywood Bowl offers an enchanting atmosphere for couples to enjoy an evening of music under the stars. 
The stunning views of the city and the warm summer nights add to the overall experience, making it the perfect spot to snuggle up with your sugar partner and create unforgettable memories.
Address: 2301 N Highland Ave, Los Angeles, CA 90068, USA
10. Santa Catalina
Located southwest of Los Angeles, Santa Catalina Island is a stunning and picturesque destination that is known for its wildlife, dive sites, and Mount Orizaba (its highest peak). It's THE spot for a memorable picnic where you can spend your day exploring the beautifully clear water.
The island's natural beauty and serene atmosphere offer a tranquil escape from the hustle and bustle of city life where you and your sugar partner can enjoy a peaceful getaway together.
City of Angels & Sugar Daters
"LA is a city full of lavish and romantic spots perfect for sugar dating"
From peaceful, tranquil getaways to adrenaline-pumping action, our list covers it all. Leave your next sugar date to us by saving the spots on this list—we guarantee they'll leave your sugar partner with a warm, fuzzy feeling after the date!
Remember to always stay safe and be transparent with your expectations and boundaries with your sugar partner to protect yourself. 
And with that being said, head onto Sugarbook to set up your next sugar date today!
Looking for more spots for sugar dating in the US? Find out more from these stories below!
Top 10 Best Sugar Dating Restaurants In New York