We all have a pretty good idea of what and how a sugar baby and sugar daddy is like. But when it comes to a sugar mummy, it's like entering a whole new realm. In fact, it's probably a way more interesting and intriguing segment than sugar daddies.
If you thought they share the same concept as the sugar daddies, you're not wrong…in terms of their bank account. However, what draws the line between a sugar mummy and a sugar daddy is the specific needs they're looking for. 
Interested but clueless? Don't worry, here's a comprehensive guide on everything you need to know about a sugar mummy as well as 5 tips on how to keep your sugar mummy's eyes only on you ?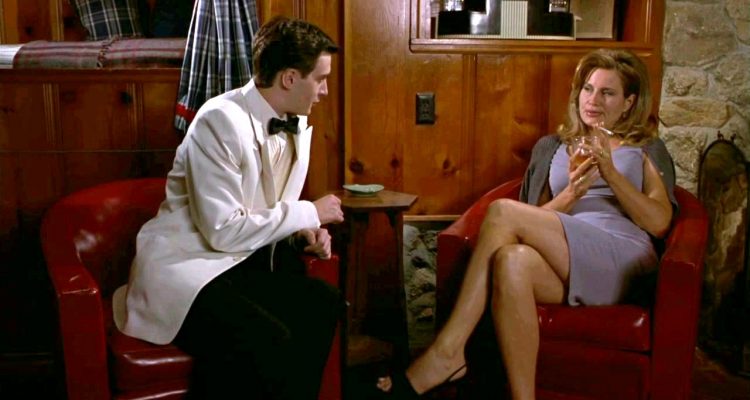 What is a sugar mummy?
A sugar mummy is often said to be the female version of a sugar daddy – a strong, successful woman who seeks the company of younger men (or women!). While there are plenty of single ladies out there on the lookout for their perfect sugar daddy arrangement, there are just as many young, sexy and dynamic men who are seeking their perfect sugar mummy.
Just like sugar daddies, sugar mummies are attractive, sexy women in their thirties or forties who can be very generous when it comes to pampering their sugar baby. 
Here's something to take note of: one size doesn't fit all. There are various kinds of sugar mummies out there, so be sure you pull out the right cards if you want to win the game. 
What does a sugar mummy do?
Sugar mummies are wealthy and independent women who jump back into the dating scene after either a failed marriage or a wasted relationship. They know exactly what they want in life and don't waste their time on people who do not have a goal.
You must know your way around and how to treat your lady like the respected woman she is. It is okay if you lack experience because there's always room for improvement, just as long as you're willing to learn.
Keep these bits of advice in mind and you're all set!
How to impress a sugar mummy?
Whether you're a sugar baby, sugar mummy or sugar daddy, relationships are all about giving and taking (ie. an honest relationship ?). You don't always have to be the only one who's getting spoiled and pampered and guess what, your sugar mummy deserves to be treated too! Here are some tips on how to stand out from the crowd and make her feel special.
1. Be An Eye Candy – Regardless Of How You Look 
It's no secret that the ladies love a man who's well put together. A smart and chic outfit or a toned body that indicates your gym effort makes a powerful first impression and also shows how much you value the arrangement.   
When I say well put together, it doesn't mean that you have to be Chris Hemsworth hot to get yourself a sugar mummy. However, that doesn't mean you can slack off on your effort too. 
Aside from dressing nice, you could consider talking to your dentist about the healthy smile you see on celebrities. By doing so, it will step up your sugar game as the competition will be stiffer among the other sugar babies. 
2. Be Your Age
A woman put herself out there as a sugar mummy because she has a preference for a young beau. Hence, she's expecting to be with someone who is an adventurous, passionate and energetic partner. 
For all she knows, dating someone significantly younger than her is like entering a new and exciting zone. A zone that she feels like a different woman or perhaps feel young again. 
So if you ever think that she'll be impressed by your maturity, think again.
3. But Don't Talk About Her's  
When an older woman is involved with a younger man, they are very much aware of the age gap and can be a little bit self-conscious, even though she's played it cool.
 As long you two are having some fun and sexy time together, there's no need to bring the numbers to the table, unless of course, you're talking about allowance ? 
There might also be situations where she brings the topic of age up first. 
So instead of emphasising the obvious, respond to those situations by shrugging it off. Give her some type of compliment about her foxy maturity, or just reassure her with something physical and sexual. 
At the end of the day, she just wants to feel desired.   


4. Be The DOM Of The Relationship
You see a sexy and gorgeous woman who is overflowing at the seams with experiences of life and is older than you, and yet…you're the one who takes the lead in the relationship? 
That's exactly what you should do.
Just because she got herself a boy toy doesn't mean she wants to have to babysit you. She's most definitely tired of having done that for the past few years. 
She may be older, but she's still a woman nonetheless. And every woman (regardless of her age) is typically turned on by a confident and driven man who isn't afraid to be decisive. 
In short, be bold, not shy. 


5. Be Romantic, Show Her She's Special
Landing yourself a sugar mummy means she will be providing you with all the sugar that you need, but that doesn't mean you should stop treating her like the lady that she is. 
Whether it be a sugar relationship or any sort of relationship, making your partner feel special will make the connection and chemistry stronger. 
Surprise her with small gifts like flowers or chocolates. Little gestures like flirting with her when she least expects it helps too.
The bottom line is that she's here to be your sugar mummy and not your actual mum. So if she doesn't treat you like her son, don't treat her like your mother. 


Where to find sugar mummy in Singapore?
So you're wondering how it's even possible to find an ideal sugar mummy? You're in luck because you're on the right platform ? There's been a huge increase in the number of sexy, mature women who have signed up on Sugarbook as sugar mummies and are just itching to get to know you better!