The live streaming industry witnessed unprecedented growth in 2020. And you guessed it — it's all thanks to the pandemic that we're currently still stuck in.
With so many people confined to their homes in the early days of lockdown, people around the world suddenly found a new hobby — live streaming. From online shopping to watching people sleep, there are all kinds of live streaming to suit everyone's needs.
According to current streaming data, video streaming will continue to lead the pack, accounting for 82% of all Internet traffic by 2022.
Just looking at the numbers, live streaming is something we should definitely be paying attention to! 
Here are 10 reasons why you should be getting on the live streaming bandwagon (along with us on Sugarbook LIVE).
10 Reasons Why you should do live stream in 2021
1. E-commerce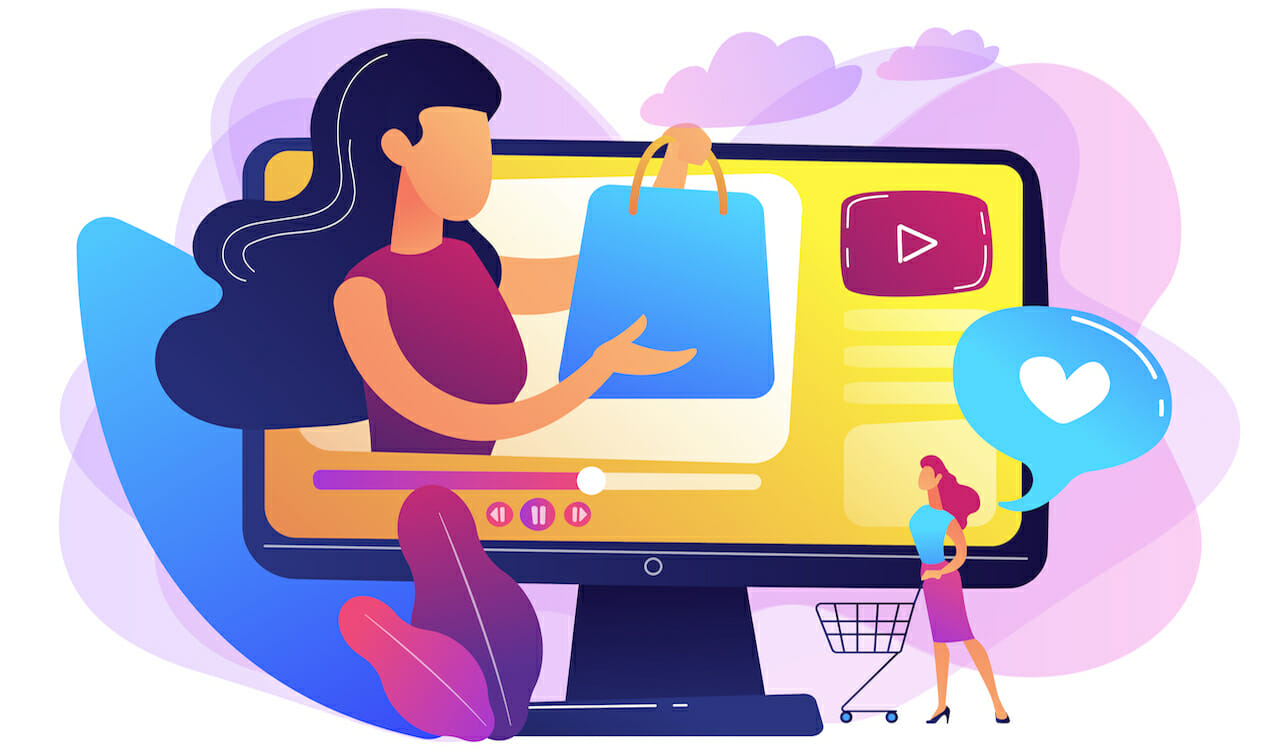 Credit: Single Grain
Live streaming is no longer only for entertainment reasons. Coaches, merchants, and other entrepreneurs have been using it as a company growth tool for years. 
However, as the economy changes dramatically in 2020, an increasing number of people are realising the value of going live for business development.
It is by no means a new live streaming trend — live e-commerce was already a booming business in Asia but it started to gain traction in the western countries due to the pandemic.
The technology for live streaming has been enhanced and incorporated into current platforms. For example, Facebook partnering with huge e-commerce platforms to launch Facebook Shops. 
With this, businesses with physical shops can also sell their goods directly from their live shows.
2. Events and Productions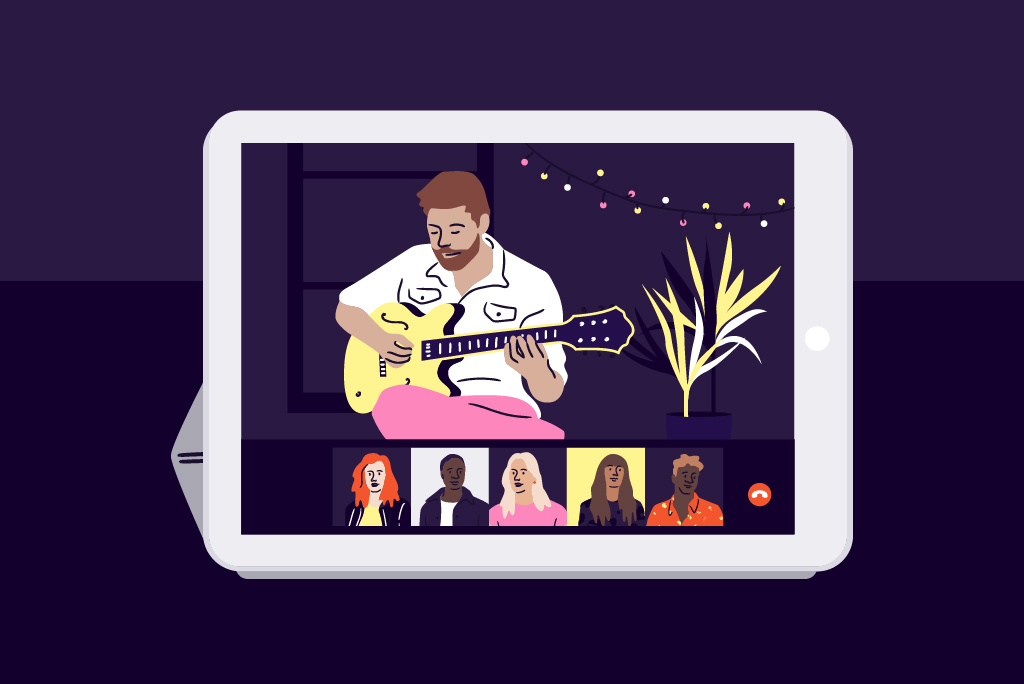 Credit: eventbrite
COVID-19 made big gatherings difficult which caused the music and entertainment industry to struggle. 
This changed things and the industry will continue to evolve into a dynamic relationship between in-person and live streaming.
In fact, if you are looking to make money from becoming a musician or to showcase other talents such as acting and storytelling, you definitely need to include video and live streaming in your plans.
3. Using Short-Form Videos to Deliver Content
Short-form videos like TikTok and Facebook Stories cater to social media users' short attention spans. 
It swept the digital world in 2020 and will do so again in 2021, maybe with a longer length to accommodate better content.
And the live streaming trend will evolve into this — live streamers will go live to talk about a topic or address certain issues.
Then, a brief clip from the broadcast will be carefully selected, edited, and shared on TikTok, Facebook Stories, or Instagram Reels, along with a link to the original video in the description.
4. Creating Awareness
Credit: Adweek
Developing live video content strategies will be an important element of any digital marketing strategy going forward.
Experts predict that more people will see the advantages of live streaming for their businesses and this is great news to those who are looking to join the live streaming industry.
Now that live streaming is becoming more common on various social platforms, more brands will recognise the importance of defining a winning strategy for live streaming. 
5. It's easy – Going Live on Mobile 
Credit: LinkedIn
While we used to live stream from the webcam on our laptop, nowadays doing live streaming on our handphones is as easy as clicking a button. 
Since virtually everyone possesses at least one smartphone, going live with a handphone has become a requirement. With a phone, you can also start, join, and watch broadcasts from anywhere.
Mobile live streaming capabilities have already been used by Facebook, YouTube, and even Instagram. Other third-party applications such as Sugarbook LIVE are also doing the same thing, and with greater personalization options.
6. More Authentic and Engaging 
As more people tune in to watch live stream in 2021, the most successful live streamers should know how to use better subjects and more intimate engagement to attract a bigger audience.
The live streaming trend will be more about being an authentic and relatable voice who is constantly there for their viewers.
Not only that, live streaming makes it easier to gain their viewers' loyalty when they view live streamers as real people who are interacting with them.
7. More Interactive and Personal
The most important live streaming trends to watch in 2021 will be the increased use of virtual technologies to build deeper partnerships for businesses, education, and events.
This may take the shape of platforms offering additional choices for smaller breakout rooms, as well as enhanced engagement beyond screen comments and polls with live streaming results.
8. Targeted Niche Content
Credit: Medium
Live streaming has a mass appeal which is why the live-streaming trend in 2021 will focus more on content that is more specific and targeted towards a certain niche.
It is also a great opportunity for people to showcase things that we would not normally see on TV and create a community for that unique subject. This would definitely attract viewership and place them as a leader in that area.
The video streaming industry is not that saturated yet, so there is still space for live streamers to stand out. (If that's you, you're going to want to read till the end!)
9. Quality Will Separate You From The Rest
Credit: JD Corporate Blog
Remember: great content will always win. 
If you are looking to be a top live streamer in 2021, think of creating timely and engaging content. This will easily pull in the crowd. So do not sacrifice the quality of your live streaming.
On top of that, quality also refers to the live stream itself — with all the bells and whistles such as proper lighting, great sound, good background, etc.
Take a look here for useful tips on how to make engaging content for your live streaming.
10. Live Stream Will Be Mainstream
2021 is a big and exciting year for live streaming. Live streaming is growing in popularity and more and more people see the value in this industry.
The greatest advantage of live streaming is how you can do it anywhere using something as convenient as your handphone. It is easy to start even for beginners.
As long as you have good quality content and you are able to engage with your audience, live streaming is an industry that you will thrive in.
If it is not already mainstream, 2021 will be the year that live streaming becomes the new norm.
It is no surprise that Sugarbook is jumping on the same bandwagon. The advantages are many and with Sugarbook's community of affluent members, live streaming cannot be any more lucrative.
If you are interested to find out more, just hop on over to our website. We would love to have you. 🤗