Congratulations! Your combination of great first date conversations starters, witty conjectures, and just the right amount of eye contact has sailed you smoothly into date number 2. 
Everything went way better than you anticipated for your first date, and in no time, date no. 2 is in the books. 
In a sudden flurry of panic, you realise that you paid so much attention to date no. 1, you hadn't given date no. 2 much of a thought!
First dates are great, but a second date implies that there is a mutual interest and a degree of interpersonal comfort, or just plain chemistry. 
Second dates are for getting down and dirty with the personal questions, to get to know each other even more. It also helps to be a little inventive with your second date idea.
Like always, we got you! 
Here, we have a list of fun, creative second date ideas that you can explore in Singapore once the situation permits. 
Until then, we've also included second date ideas or alternatives that you can do during COVID-19 to stay safe and do your part in curbing the spread of the pandemic so that we all can be out and about again in no time!
Now that's out of the way, grab a pen and scribble down these tips for second date ideas to woo your potential boo!
1) Happy hour drinks/snacks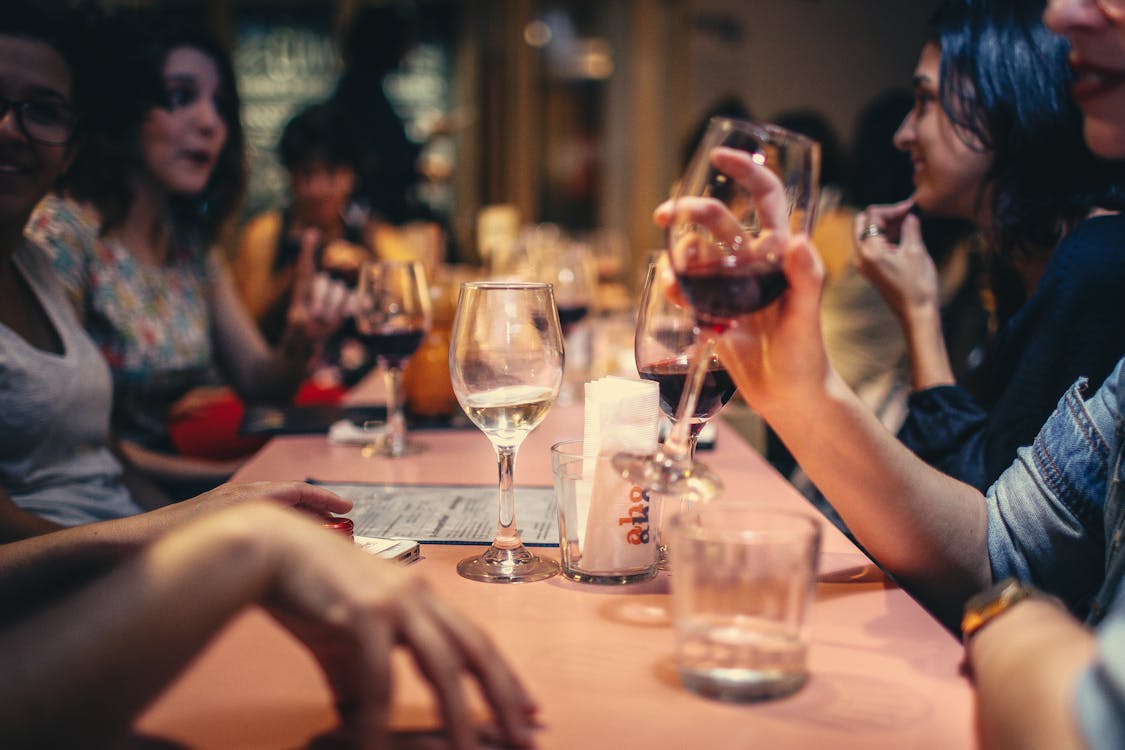 You don't have to go for a full-fledged three course meal for it to be considered as a date.  
Better yet, spontaneously catch up after a long day for happy hour to melt the day's stress away with cheap booze, salty bar snacks, faint pop music playing in the background, and awesome company. 
Whether you both were having a good or bad day, it will bring you closer together by talking about it and everything else. 
Going for a car ride is one of the best second date ideas because not only do you get to witness some breathtaking views, it's also the perfect opportunity to just relax and talk about everything under the sun. 
Singapore offers a lot of options for scenic routes. From driving up to Mount Faber, to taking in the impressive skyline of Bayfront Avenue. 
Plan your car ride around sunset or sunrise for an added boost of atmosphere. The warm, natural colours will be the perfect backdrop for your date!
Curate a killer playlist, bring some car-friendly snacks, and your class A banter. 
3) Go to a comedy show
A comedy or improv show date can help you gauge whether you and your date's sense of humour aligns. 
This is important especially if you enjoy making jokes because you don't want to be with someone who's going to roll your eyes at you every time you mess about. 
Laughing releases happy hormones like endorphins. Furthermore, sharing a laugh can help you feel connected. These are the ideal ingredients for a successful second date!
4) Stargaze
You can also plan your scenic car ride to end at one of Singapore's breathtaking stargazing spots for a romantic time under the stars. 
As the sun sets, the sky slowly lights up with a performance of stars and it's truly tantalising!
There are quite a few options to choose from, some of these spots are pretty secluded too. Perhaps an opportunity to drop some of your romantic moves?
5) Brunch date
Who doesn't love a good brunch? 
Pick a cafe with a cosy and relaxing atmosphere, yummy brunch food, coffee, and maybe some mimosas?
If you plan a brunch date, keep the rest of your day free because if it goes well, you might just be spending the whole day together 😉
6) Be tourists for a day
Have you ever wondered what Singapore looks like in the eyes of tourists?
This second date idea requires a little planning of the major tourist spots you've always wanted to see up close and personal. 
To get you and your date from one place to another in a more fun and romantic fashion, rent a scooter or a vespa!
7) Shoot some pool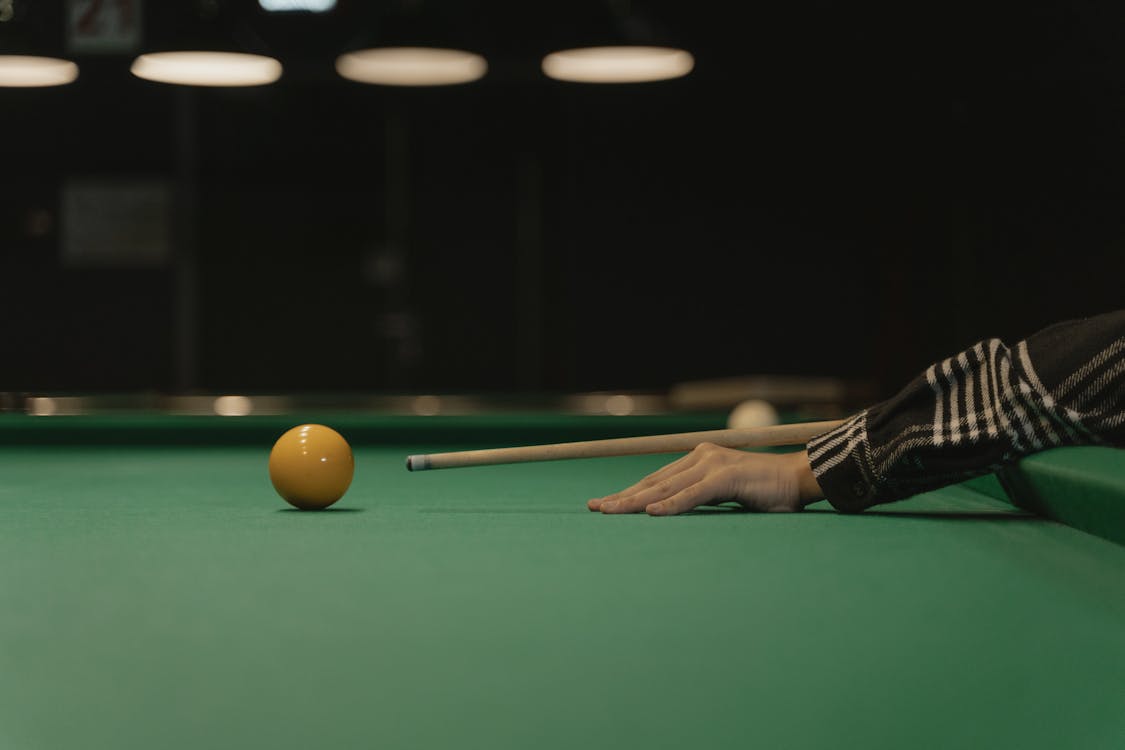 Pool bars are low key and laid back, which makes them the ideal location for second dates.
No idea how to play pool? That's okay! It's more of a distraction anyways. The real matter at hand is building the chemistry you felt on your first date.
Challenge each other to a friendly competition to take the nerves away. Loser plans the next date maybe?
8) Pedal boat date
A fun activity out in the water without getting wet, this second date idea is going to be a splash!
With just the two of you in a pedal boat out in the middle of the water, there won't be anywhere to hide your true feelings for each other.
This date idea will also give you a good workout. Make sure to wear suitable footwear! 
9) Cook up a storm
Going out for a meal may not be a viable option in these pandemic times. 
Why not show off the new cooking skills you learned throughout the whole lockdown period by cooking a meal together at home instead?
Staying at home has the advantage of maximum privacy, and minimal distractions. It's also more intimate, and a great opportunity for you to assess your compatibility while working together. 
Plus, they say the way to a man/woman's heart is through their stomach! This second date idea might just seal the deal for date no. 3.
10) Go dancing
Dancing is fun, even/especially when you don't know what you're doing. 
Head to a salsa club or pump your fists to some entrancing EDM! 
For a COVID-friendly alternative, build your own club at home! The best part is you can play any music you like, and you don't even have to dress up.
Get some fairy lights, some booze, and maybe even a diffuser to give you a smoky (yet therapeutic) effect to create your DIY club atmosphere. 
Dancing at home also gives you the opportunity to learn some new dance moves. Put on a YouTube tutorial, and see who is the better dancer. 
11) Plant shopping at greenhouses, florists and/or nurseries
For a cute and colorful second date idea, visit local nurseries and florists for some plant window shopping!
Pick out a few low maintenance succulents or go big with a healthy monstera plant. Even if you don't end up getting anything, being in the vibrant environment alone is enough to put you both in a good mood. 
End this date on a sweet note with good coffee and deserts at these gorgeously designed floral-themed cafes! Don't forget to snap a picture or two to commemorate the date 🤭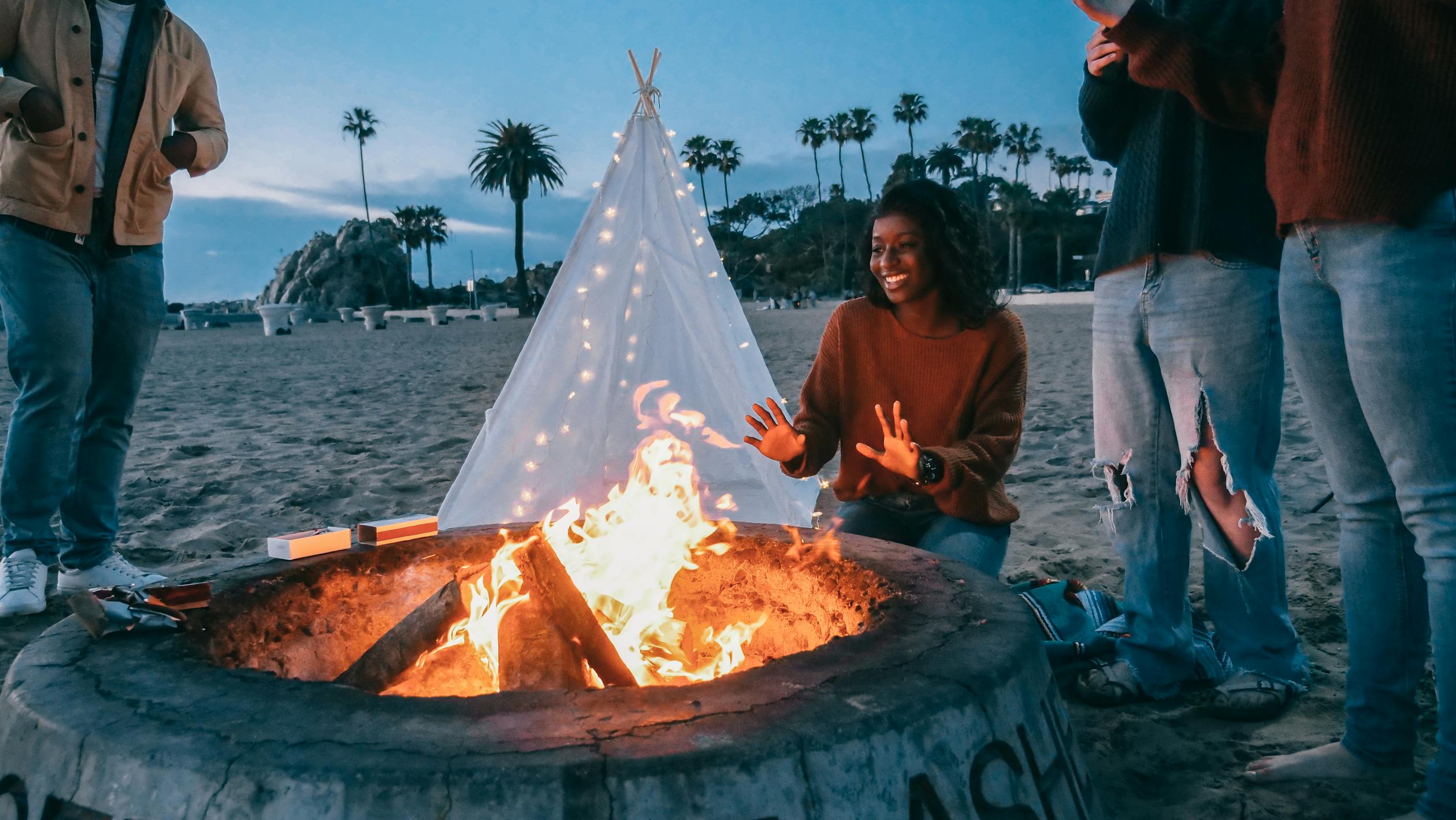 There's something warm and mesmerizing about firelight, especially amongst Singapore's city skyline. 
With the fire crackling, awkward silence wouldn't even stand a chance as you just sit there to take in your surroundings. (and each other of course)
Take this chance to ask each other burning questions and don't be afraid to get deep and personal.
13) Visit an open house/apartment 
We're not implying that you should move in together after the first date, but playing pretend while glancing around a sweet pad together can be exciting!
This date idea is unique, as you will be exploring a location that is not known by many, and the memories of the date will surely stick. 
Tell each other your thoughts on the locations you visit, it will definitely prompt an exciting discussion while you get to know one another's taste.
To stay safe, book appointments for open houses where they adhere to the necessary COVID-19 safety rules and wear a mask at all times!
If your date has an affinity for the dark and spooky, take them on a 3-hour hair-raising adventure around Singapore's haunted and historic sites.
Walk around (yes, on foot!) with candles (yes, at night!) and ghost detecting equipment while exploring like real life ghost hunters.
This date idea is not for the faint of heart, although the surrounding sense of eeriness will naturally cause you and your date to gravitate towards each other. 
15) Scenic walks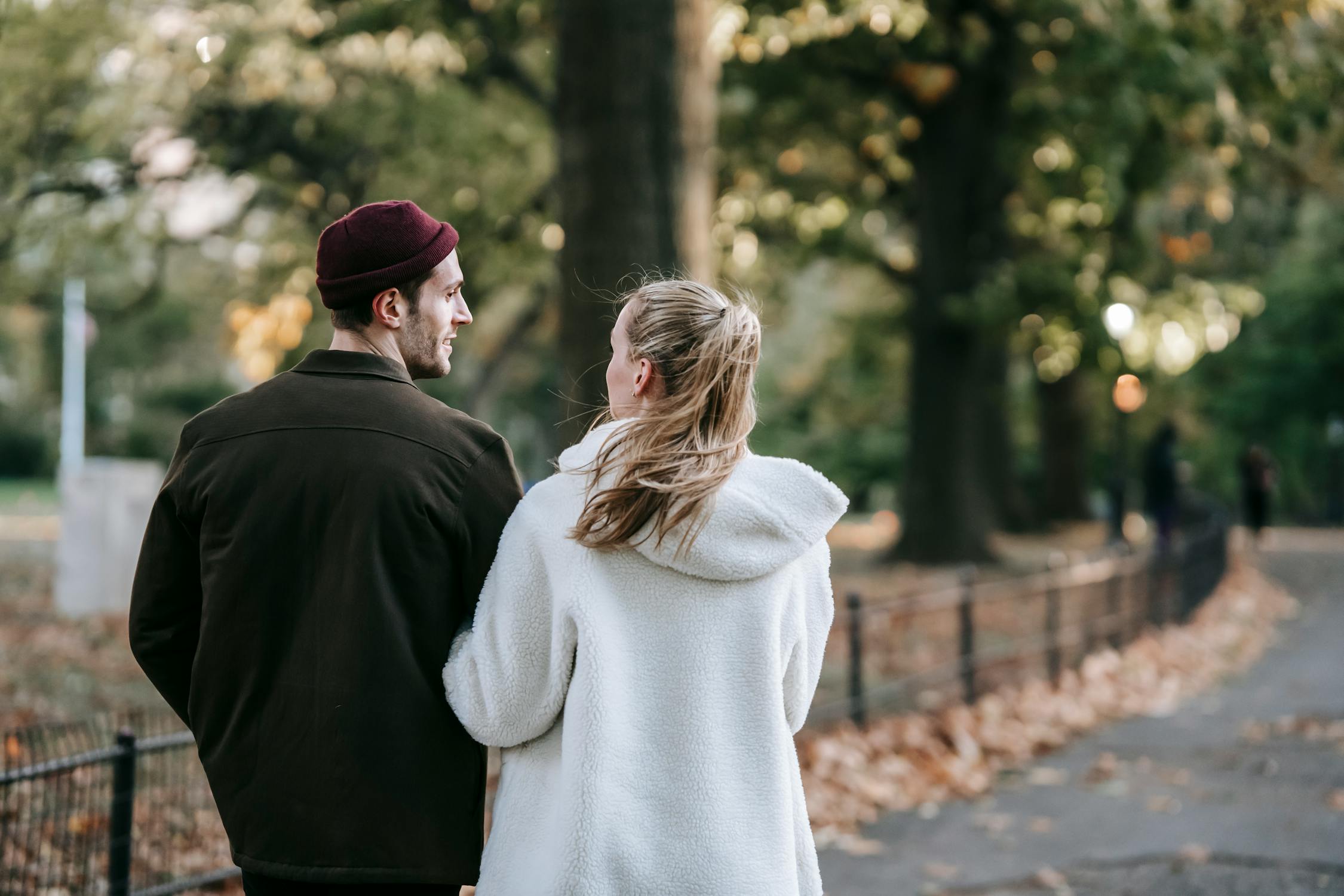 Connect with nature and each other by going for a scenic walk through Singapore's many enchanting nature trails. 
From rocky sea cliffs at the Labrador Nature Reserve to something more industrial at Bishan-Ang Mo Kio Park, you can also map out your own trail if you know any secret spots!
This no-frills date idea doesn't require much prep at all, but the pay-off is immensely rewarding as you become better acquainted with each other, while nature rejuvenates your soul.
16) Tipsy board games
Instead of just making small talk over drinks, break out the Scrabble for some flirty (and boozy) rivalry. 
Not only will you be able to gauge each other's vocabulary, you can also spell out some cheeky words to drop hints on how you feel about them 🙂
Of course, any board game is fine! You'll probably be distracted by each other anyways. 
Do this at a bar that offers a collection of board games for some nostalgic fun. 
For a COVID-safe option, keep the friendly rivalry at home.
Second dates are all about finding something both you and your date would love to do so that you can bond over it and have a memorable time. 
You've probably learned a thing or two about each other on the first date. Plus, all the countless online stalking of their social media and staring at their dating profile will also tell you if they're more of a cafe type of person or a ghost tour type of person.
With these second date ideas that are fun and inventive, you get to show off your creativity and thoughtfulness!
It's time to knock date no. 2 out of the park, and make way for dates three, four, and who knows? Maybe for the rest of your lives?
Also, don't worry if you haven't been able to start planning date no. 2, head to Sugarbook to go on as many first dates as you wish!
Good luck and stay safe!