Good morning texts or good night texts? Which do you prefer?
Personally, we think good night messages are cute AF, because it means that the person is thinking about you during their most comfortable, intimate moments, right before they go to sleep.
Maybe it's a good night text after a date to tell them how much you enjoyed your time and that you miss them already. Or a good night text because you feel an overwhelming feeling about your boo and they need to know about it.  
Especially if you are in a long distance relationship, nighttime is the most difficult as the mind wanders miles away to your long distance lover. You wish you could hug them tightly, but a good night text will just have to do (for now).
No matter which scenario you are in, one thing is for sure. A good night text can make you feel all tingly inside, enriching your feelings for your significant other even more. 
To help you out whenever you run out of texting points especially during your most vulnerable time of the day, we've compiled a list of ideas to give you some inspiration!
Read on for our list of good night texts for him and for her!
Good night texts for him
Send your man to bed with only you in their mind and cartoon hearts bopping around their heads by sending a romantic text that will make them feel giddy inside! Try these sweet good night messages:
Romantic good night texts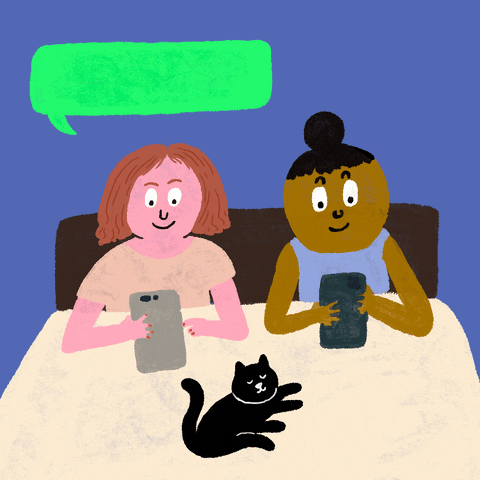 "I wish we could talk all night but sleep is important. Although I don't mind it because it's one sleep closer to seeing you again

😚

"

"Good night! I hope I fall asleep quickly otherwise I'd be up thinking about you again."

"No matter how many times I re-read your texts, it still gives me butterflies (or goosebumps). Going to bed with a big smile on my face! Night night hottie :)"

"Thanks for always making me feel safe in every way, I love you and love having you in my life!"

"Since I dreamt about you a few nights ago, I look forward to falling asleep every night now hehe. Night!"

"It's always freezing here when you're not around. You really should come around more often because you're my personal heating device. But until then, I guess I'll just layer up. Good night!"
For budding relationships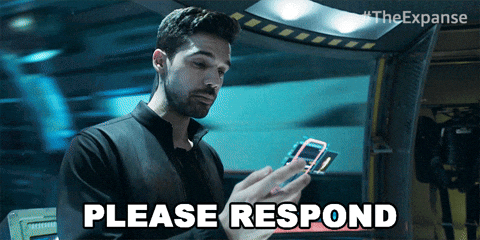 "Thank God texting is free nowadays or I'd have to spend so much money on you! Night night sleepyhead." 

Don't reply to their last message of the night and text them in the morning by beginning with "Omg I fell asleep on you!" and just continue the conversation from the night before. 
Doing this will keep the conversation going the next day without wondering who's going to send the first message of the day.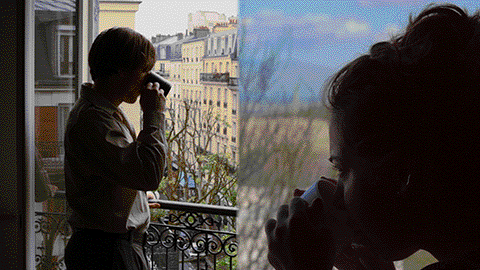 "It sucks that we can't see each other, but luckily you're appearing in my dreams more and more often every night

😍

"

"Night time makes me miss you the most because you're the perfect cuddle pillow. (And for other reasons of course)

🤪

Good night love"
When you're horny
"Wish you were here to help me sleep better. Till then I guess I'll just have to take care of things myself

😈

"

"My favourite bedtime story involves me, you, and no clothes

😏

"
Something visual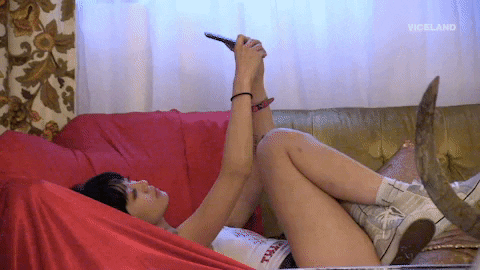 Sometimes, a GIF can help you express exactly how you feel in the cutest way!
Good night texts for her
Tuck your girl into bed at night by making her feel appreciated and warm in all the right places with these sweet good night messages:
Romantic good night texts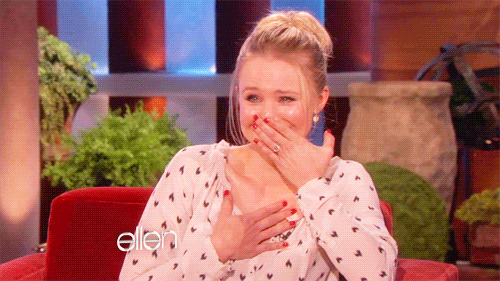 "Good night my stunner! I hope your dreams will be as delicious as you are." 

"Alright, I'll let you sleep for now even though I really wish we could talk longer. Till tomorrow my sweet, good night!"

"I love that you're the last thing I think about before I go to bed. Since I met you, I've only been having the sweetest dreams and I have you to thank for that! Good night lovely"

"Good night, sleep tight, dream of me tonight! (that's an order :p)"

Wishing you a beautiful night's sleep because you deserve all the rest you can get. Tomorrow will be a better day my darling, best believe it! 
For budding relationships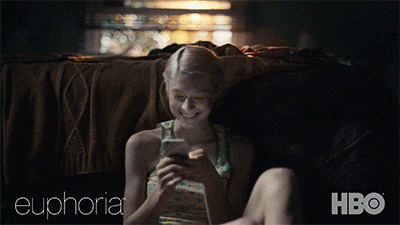 "Hopefully I'm as lucky tomorrow to get so much attention from you like you gave me tonight

😜

Goodnight!"

"What on earth did I ever think about all the time before I met you? Now it's 24/7 all about you and especially during nights like these. Good night

🧀

!"

"You're literally the most adorable person I have ever met. Night cutie!"

Don't reply to their last message so that you can use it as an excuse to ask them out! Example: "Wow I can't believe I fell asleep on you, I feel so bad! Can I make it up with a date?"
For long distance couples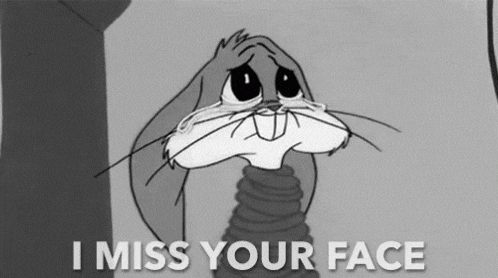 "Nights are always the hardest, but know that you're literally the first thing I think about when I wake up, the last thing I think about before I go to bed, and all the seconds in between. Good night my love

😘

❤️"

"I'm sorry I'm not there to hug you to sleep but rest assured I will give you all the hugs when we meet again! Till then, I'm sending virtual hugs and hopefully you can feel them!

❤️❤️❤️

"
Receiving any of the good night texts we've listed above is sure to put a smile on anyone's face.
Of course, there's no better way to end the night than to be cuddled up next to the person you love in the first place. 
But at times when distance or other commitments get in the way, there's no better alternative than to end the night and to remind your lover how you feel about them with a wholesome good night text!
If you're still in search of that special someone to send a heartfelt good night text, check out Sugarbook! Not sure how to start a conversation online? Here are some tips to help you out!