With everyone being forced to stay at home due to the COVID-19 pandemic, live streaming has become a popular pastime in 2020. 
Not only do users love watching live streams, but with so many free live streaming options available, and the simplicity of setting one up, many people are opting to become live streamers themselves!
Have you been thinking of jumping on the live stream hype and becoming a live streamer yourself?
The first thing you need to do is to find a suitable platform which we'll help you decide with our list of 10 best live streaming platforms below!


Best live streaming platforms for girls


1) Sugarbook Live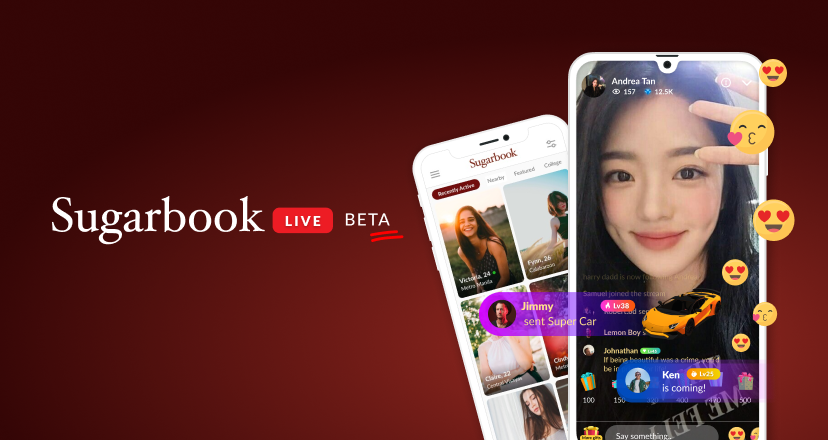 The new live streaming platform on the block that offers more than just live streaming.
Sugarbook live empowers broadcasters with the necessary guidance and ideal platform to grow and monetise your audience! 
You'll have the attention of an international audience, where you have the perfect opportunity to make new friends or even find a partner. They're also no regular people though, as Sugarbook Live patrons are made up of wealthy individuals which means your chances of being rewarded are higher than any other platforms!
It's also the platform where you can have access to sexier, juicier content 💦
If a career as a live streamer is what you are looking for, or you are just looking to earn something extra on the side while showcasing and nurturing your talents to fans all over the world, you need to check this platform out!


2) Tik Tok Live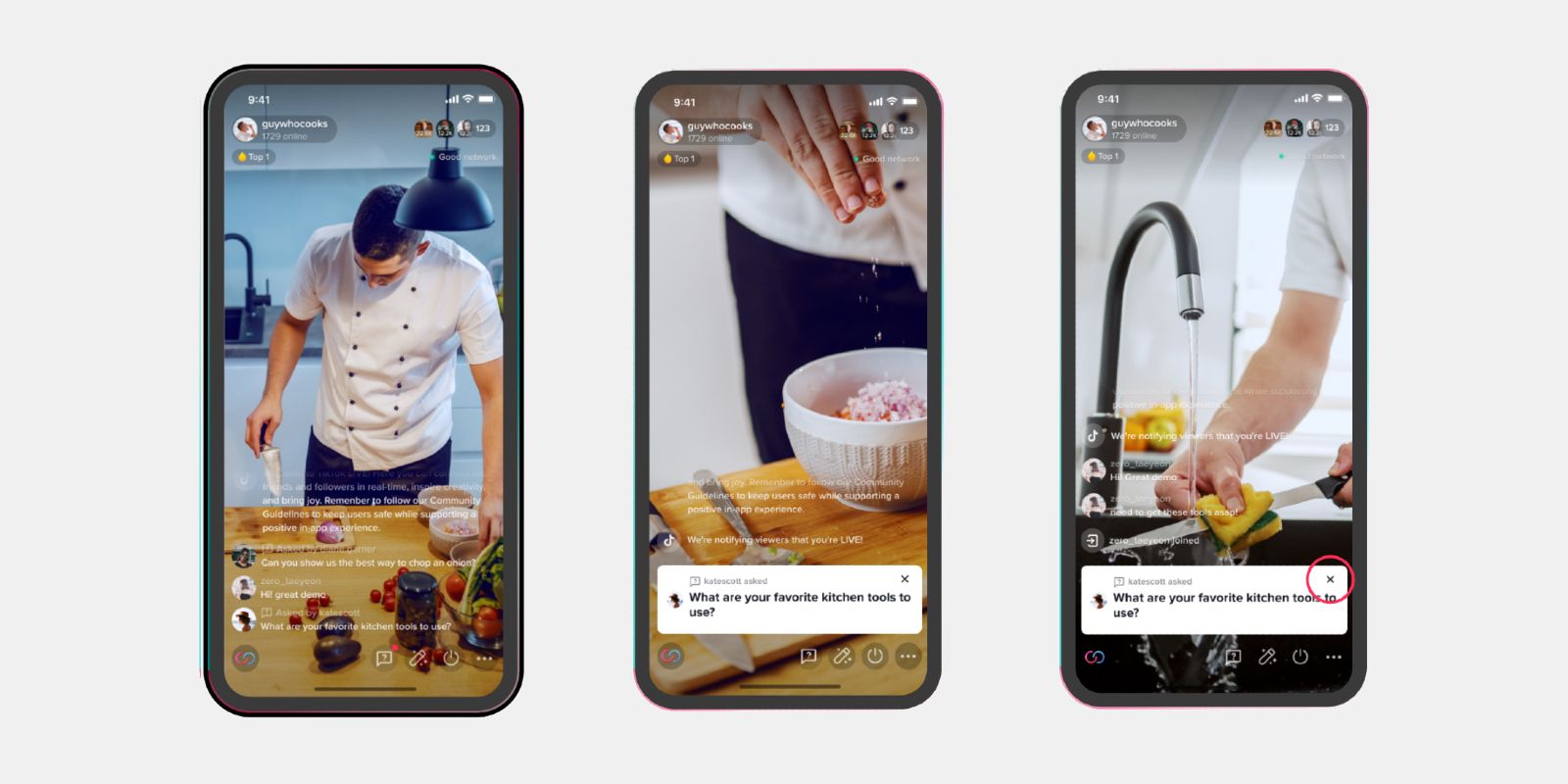 Source: Geeky Craze
We already know how popular TikTok has become over the last couple of years, particularly appealing to the younger crowd. 
There are many benefits of live streaming on Tik Tok, including their massive global audience who enjoys consuming and producing live content. 
The platform enables broadcasters to beautify content by adding filters and other beauty features. You can also accept gifts from viewers and have access to analytical features to amp up your game. 


3) Instagram Live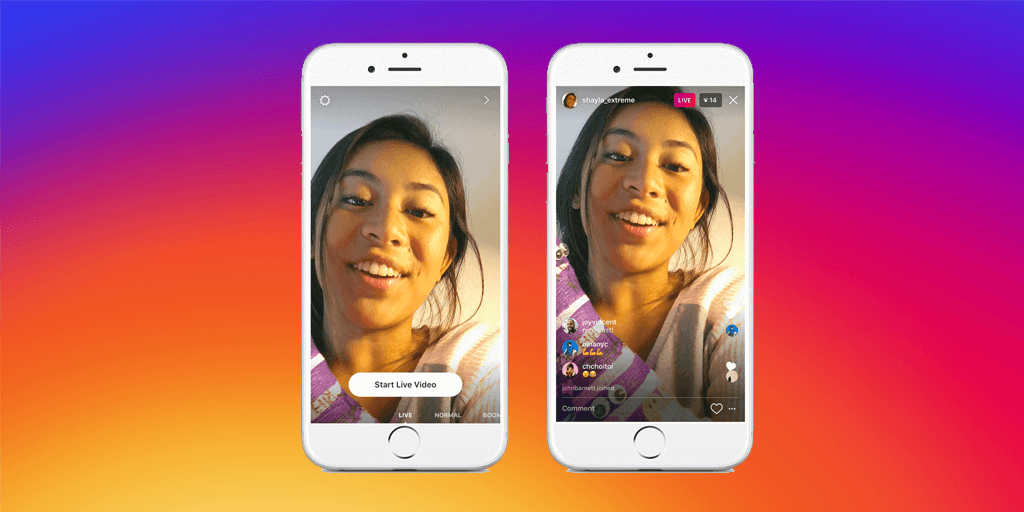 Source: Buffer
Instagram makes it really easy for users to go live, as the feature is embedded right in the app. 
To broadcast, you simply have to swipe right from the main page of the app and tap "Live". The app will let your followers know that you are live by sending them notifications so that they can tune in and interact with you during the broadcast via the comments section.
Other than notifying your followers, your profile will also have a special tag that lets them know that you are in a live session.
Then, you have up to an hour until the broadcast ends and the content becomes unavailable.


4) Twitch
Source: Cambodia Property
Twitch is another popular live-streaming platform that offers interactive features as well as a bunch of other great services. Users can enjoy a free account or pay $4.99 a month to subscribe for ad-free viewing. 
As a subsidiary of Amazon, Twitch has established itself as the #1 of the gaming scene. Currently, it sees about 10 million active users every single day, making it one of the biggest and most influential platforms out there. And while other content is also allowed, most of Twitch is designed and targeted specifically at the gaming community.
Some of the biggest Twitch creators easily earn millions on the platform. A tiered subscription service, as well as many customisable features, allow creators to get paid by their fans and with esports getting bigger and bigger with time, Twitch's potential seems truly limitless.
To encourage gamers to sign up for Twitch Premium, the company actually couples the subscription with an Amazon Prime account, meaning every person that signs up for Twitch Premium will also receive Prime as a gift, an incentive that started once Amazon acquired the platform.


5) Facebook live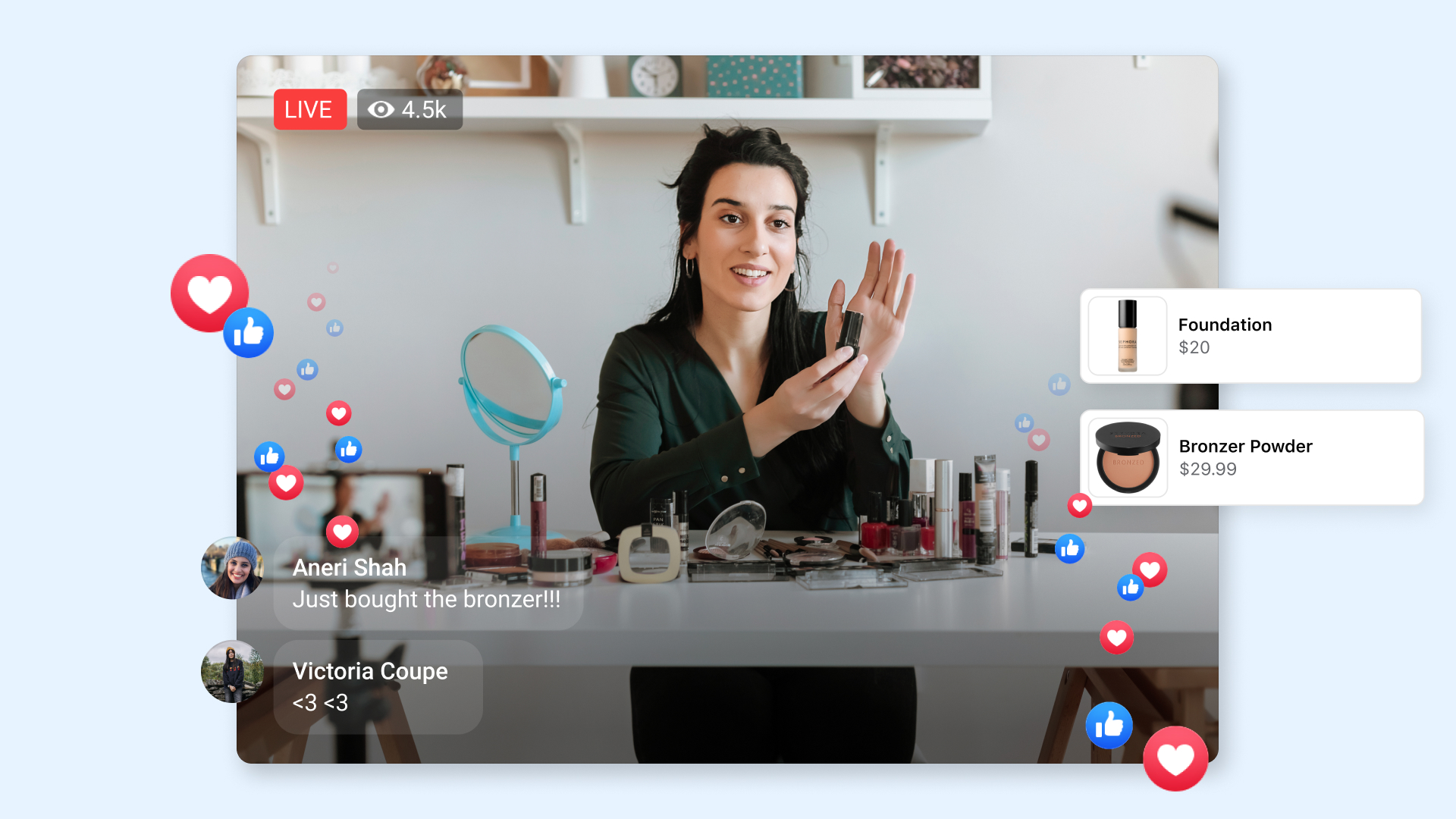 Source: Facebook
In the early days, Facebook Live was only limited to popular celebrities and influencers. Today, every Facebook user has access to live streaming either via the app or a web browser.
It's easy to go live on Facebook. You can choose to have a private session, keep it open to the public, or even restrict it to a select number of people.  
To launch a stream, simply tap on the "Live button" which you can find beside the status update tab. Like most platforms, you can communicate with viewers via the comments section while you are live. 
During your live broadcast, you can easily add filters, text, and colour to the screen to give it an extra boost of personality. Easily toggle between the front and back cameras, plus a button for donations to allow users to engage in a number of ways. 


6) Youtube Live
Source: Pocket-lint
Youtube has over 2 billion users monthly from around the world. Besides famous cat videos, Youtube houses all kinds of video content of every niche you can possibly think of. 
With YouTube live, users have the opportunity of reaching out to a large audience base while monetizing their content. Plus, it also comes with analytical features to help live streamers elevate their game. 
To help broadcasters attract more viewers, the highlights feature gives potential viewers a sneak peek while the actual broadcast is ongoing. Premiers, which is only available on Desktop, is a feature that helps live streamers hype up new content to attract a wider audience. 
Audience engagement is also possible via a chat tool that broadcasters can use to their advantage. 


7) Periscope
Source: The Verge
Millions of users share their thoughts on Twitter every day. With Periscope, Twitter's very own integrated live streaming tool, users can now share live streams too. 
Exciting live streaming features on Periscope include notification updates, video replay settings so that viewers can watch them again even after the live stream has ended for up to 24 hours or choose to delete the content at any time. 
Moderation of live chat is also available and can be delegated to viewers. So that when a negative comment pops up, delegated users are prompted to classify them as Spam, Abuse, Looks OK, or Not Sure. 


8) YouNow
Source: YouNow
YouNow's design is reminiscent of Twitch, but instead of targeting gamers, the platform is geared towards creatives and talented young people. It encourages interaction between people and presents itself as a way to meet new friends.
All YouNow features are available for free and there is no separate premium content to unlock. Besides the web-based interface, YouNow also provides a mobile app for most mobile phones, enabling users to easily chat and promote content to anyone anywhere. 
All in all, there is not too much practical difference from the other platforms highlighted here, but the tight-knit community and focus on social interactions is welcomed by those that feel other platforms are too fast-paced and impersonal.


9) Snapchat Live
Source: Mobile World Live
Just like Youtube, Facebook, and Instagram, Snapchat has embraced the live feature some time ago. While not exclusively limited to the live stream feature, the Snapchat platform has almost 250 million active members every single day, and almost all of them access the service on mobile, meaning they are reachable at almost any point in their lives.
Snapchat is one of the platforms that enjoy high popularity among young girls. Over 60% of Snapchat users are female, which completely shatters the gender ratio of platforms like Twitch, which thanks to their content are mostly male-oriented. 
The great thing about Snapchat Live is that you immediately have a captive audience at your fingertips. Even if you only have a few Snapchat friends, some of them are bound to tune into your show and give you that first social boost! 


10) Brightcove
Source: Business Wire
Probably not something you have come across, Brightcove is a streaming platform specifically geared towards medium to large businesses and enterprises. They have already worked with global brands like the BBC, Adobe, and even assisted the official Oscars live stream.
Brightcove offers an unrivalled hardware infrastructure. There is hardly any streaming service out there that can compete with the company when it comes to technical equipment, guaranteeing peak performance for its corporate customers.
As an enterprise solution, Brightcove does way more than simply broadcast a live feed. For example, you can create entire campaigns and deliver them through various channels using the Brightcove platform exclusively. It also includes Video marketing suites, analytical data, and API integrations.
With our 10 best girl live streaming options above, you are one step closer in becoming a live streamer!
Now, all that's left is for you to choose the most suitable platform for your streams that has the right audience, and attractive, simple ways to earn money while doing something you love.
Want to have a sneak peek into the type of audience you can find on Sugarbook Live? 
Log in to Sugarbook to find out today!