So you've found yourself on this side of the island and hungry for more than just the cuisine. With this hot climate, it only makes sense for things to get steamy over here. Singapore is the land of exotic island beauties ranging in many different local flavours, so you're in luck! 
How To Get Laid In Singapore 
As for how to get into their pants… you're going to have to brush up your flirting skills and bring your A-Game, as Singaporean women are as intelligent as they look. If you think you're the Western casanova that they've been looking for, that's Step 1 complete. Now, let's progress on to the next step!
Figure Out What Kind Of Girls You're Into 
Source: The Straits Times
Finding girls to have sex within Singapore is easy— but the question is: do you know what you're looking for? Are you looking for sexy, mature, milf-like cougars with unhappy marriages— or alternatively, are happily unmarried and available— for a night of wild fun? Or perhaps you like your girls not too far off from your own age, so maybe within their 20s? 
As different demographics of girls have different needs, it becomes a lot easier to select from the sample size once you've narrowed down your target group. It's time for this scientist to get some results if you get what we mean! 
Where To Meet Girls For Sex In The Day In Singapore 
You must be thrown off by that sentence. As shocking as it may sound to you, Singaporean girls are more than happy to have sex with you: if you know how to put in the work. Don't be a creep and start sniffing their hair in public—try being a decent person and treating them right. 
We'd recommend looking for girls in the day as this sends out a sign that you aren't some grimy creep who is just looking to prey on whatever cub that might unluckily fall into your nest. Be the alpha you claim to be and woo them with your natural pheromones; they'll bite if they're interested 😉  
Source: Visit Singapore
Singapore is a dense city; so there's bound to be tons of shopping malls around you. Left and right, they are filled to the brim with bustling customers every single day without fail. 
What makes malls a good place to scout girls for sex is that they often are not expecting to meet someone. After all, you go to the mall with a goal in mind— be it to get some groceries, meet a friend, or grab a quick cup of coffee before your movie with the besties. 
This gives you the element of surprise— the benefit of charming someone when girls least expect it. Who's not to say that this won't end with sex if you play your cards right? 

At The Metro or Train Station
Source: Wikipedia 
When it comes to a fast-paced lifestyle, look no further than Singapore. The MRT trains are the backbone of travel in the country, which makes the stations a staple if you are going just about anywhere. 
So the next time you're catching a ride to your next destination, why not keep an eye out for some cuties during your travel? The MRT station is full of Singaporean girls; surprise them by chatting one up for their number! 
A foolproof method, if you turn up the charm and sparks just keep flying… let's just say we're not one to not cross out a quickie in the restroom.
At Hobby Places During The Weekend 
Source: Meet More Business People Here 
As Singapore is a small island, the locals need to get creative with their time. Only so many times you can walk up and down the same few streets, right? Luckily, it has plenty to offer in terms of activities and past times to invest in. 
If you're looking to have sex with a Singaporean girl, you could start by meeting one at one of these places. Try signing up for a pottery class, jewellery making class, or even an art jam. Not only are these classes typically dominated by girls anyway, but think about what signal you're sending out when you walk through those doors.
Girls are going to see a hot single guy who's in touch with his inner self and wants to explore new hobbies. Now, what if this same sexy guy happened to pair up with them and ask them out after? The idea alone is surely enough to get you laid! 
At Gymnasiums or Sports Classes 
Source: Class Pass
If you're a guy who is into fit and sporty girls, look no further than your local gym. Where else can you scope out girls who are passionate about fitness and keeping their body lines taut other than the gym anyway? 
Best part is that you know these girls take care of themselves, which is an extremely attractive trait. They'll definitely have the stamina when it comes to multiple rounds in the bedroom 😉 
When finding girls for sex, try approaching them at the water cooler during sets. Compliment their workout routine or ask them if they need a partner to spot them. It's all about keeping the conversation alive and them interested enough so that there's room to ask for more after both of you finished burning calories for the day.
In the scenario that you don't have a gym membership, just check out what classes gyms near you offer. Pilates, Zumba… the list just goes on. Besides, you should get used to being sweaty with her if you're trying to get laid. 
Source: University of Reading 
For those who like their girls intellectual and capable of discussing in-depth topics, a great place to look would be on university grounds. While you can't quite loiter without a student ID, a grey area to that would be when there are events on campus. 
Universities host tons of events, especially in Singapore. From cultural ones such as dramas to TED Talks and even art exhibitions; a university campus is a perfect place to find someone to get laid. Chat them up and ask for a tour of the place, maybe they'll even show you their dorm… 
The best part is that most university girls are looking for sex anyway— hook up culture is at its peak when you're in higher education! All that freedom and the satisfaction of finally being of age… oh yeah, you're bound to get laid for sure. 
Where To Meet Girls For Sex At Night in Singapore
Now that the sun's come down, it means that it's time for the bad girls to come out and play. Sometimes you just want to cut to the chase and bring a girl back to your place for sex instead of playing the long game. We get that, which is why we have prepared some options for you sex fiends. 
Hit Up Nightclubs and Bars
Source: Veneurific
A must visit when one is looking for sex, Singaporean girls are often found at the many nightclubs and bars that are scattered all over Clarke Quay. A party district that is always up for a night of fun, it's safe to say that if one is looking to get laid— here's the place to be. 
You can't go wrong with the classic: buy a girl a drink, chat her up, and after a few dances, try and see if she'd be up to go somewhere quieter. It's a tied and tried formula that we swear by when it comes to sex. 
Check Out The Nightlife Scene
Source: Backpacking With Mishi
If the party scene isn't really your jam, fear not. Sex in Singapore is still on the table—if you know where to look. There's plenty more to be offered without an entry fee, especially if you check out Marina Bay Sands. 
The nightlife is filled with swarms of people just taking in the breathtaking views and enjoying their evening. Scope out the area and see if you can spot any lonely girls waiting for someone to change their night.
Hit Up The Red Light Districts 
Source: Sputnik News
We can't talk about sex without mentioning this important factor of it. Prostitution is actually legal in Singapore, which surprisingly means that services aren't something you need to hide, unlike most countries. 
If you've tried all methods (or just want to skip out on the hassle) hit up the red-light districts such as Geylang for the working girls. This is probably the easiest and fastest way to get laid in Singapore, especially if you have time constraints.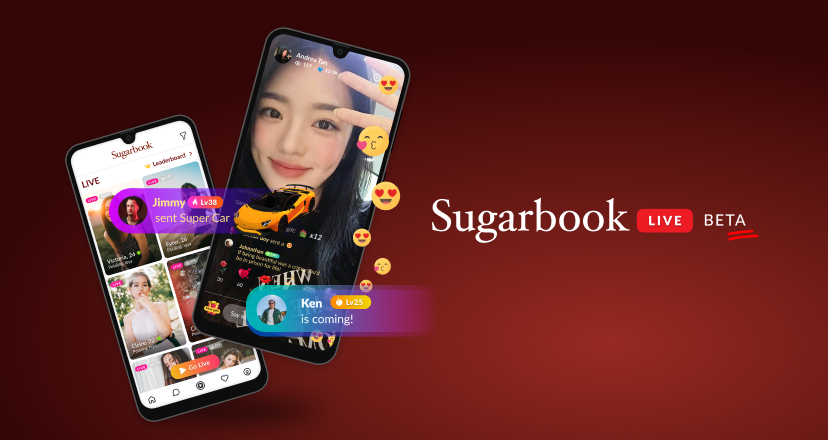 With COVID-19 lurking on us like a bad dream, we can't seem to shake off, perhaps it's best to limit all interactions to one-offs. PS: get vaccinated if you haven't already! 
Dating sites are a great alternative to meeting girls in Singapore without leaving the comfort of your home. The best part is that they're all in one place; you've just got to talk to them! 
We'd recommend the trusty and highly acclaimed (by us, mostly) website like Sugarbook for when you're looking for girls to have sex with. 
And with that, we've wrapped up our guide on how to get laid in Singapore! Out of all the tips we've given, we'd stress on that last one since Sugarbook is the most effortless option to choose from 😉 no bias here y'all, just facts! Don't forget to drop a comment on what you'd like to see next from us and sign in whenever you check out our articles too.