Going on dates can be hard, especially in today's day and age.
Things just aren't as affordable as they used to be. Your expenses are over the roof and it's almost impossible to find an affordable dating spot.
So, here we are sharing some of the best cheap date ideas in Singapore so that you and your date can have a very special day. With our ideas in hand, you can afford to show your date a good time at only a few bucks. 
1. Show her the stars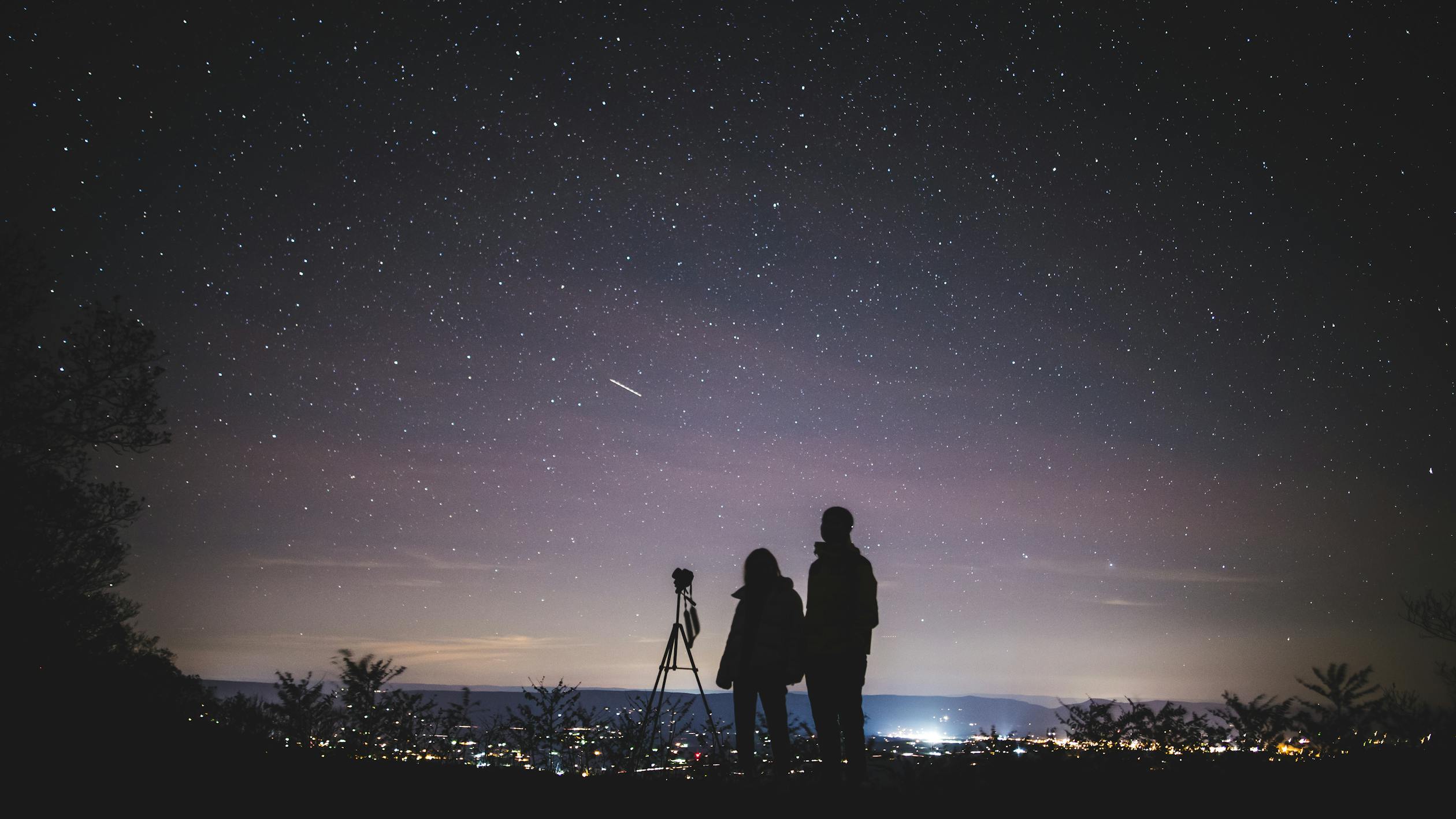 If you can't take your date to the moon, show her the stars, right?
The Science Centre's Observatory is an excellent place for actual stargazing. Go on Fridays between 7.00 pm – 10.00 pm and use their telescope to watch upon the stars. If you have knowledge about the planets, you can identify the four biggest planets of the solar system, Venus, Jupiter, Saturn and Mars.
The stars will change position depending on the time of the year so it might be fun for both of you to just look for the stars. And once you do, you can unleash your knowledge of stars, impressing her with quirky and romantic facts about star signs, planets, etc.
2. Have a goofy fortune-telling adventure
If it's not your first date and your date is up for something spooky and cool, take her for a good ol' fortune reading.
In the streets of Chinatown, you will find fortune tellers. They will tell you your future for just $5, which is the cheapest date idea in Singapore.
Besides, it will show your date that you want to stick around for the long haul and want to plan a future together. When you're both feeling peckish, grab a bite from the many street food options available in Chinatown.
3. Go prawning at Hai Bin
Source: The Smart Local
As Phoebe in Friends once said, if you truly love someone, they're your lobster!
Meaning you are meant to be together. What better way to show it than taking her on a prawning adventure in Punggol? Hai Bin Prawning is easily one of Singapore's popular prawning spot. You can have a cheap date in Singapore for just $20 per hour and a discounted price of $36 for two hours.
At the venue, you will see loads of fresh prawns swimming in the pond to devour your appetite. If you want to make a day out of it, hire the equipment and pit to cook the prawns yourself using barbeque pits, charcoal and satay sticks available.
And while the prawns are cooked to prime, take up two glasses of beer and have a nice conversation near the pond. The red hanging lanterns and plastic chairs give off an eerie romantic setup, and makes for a great cheap idea for dating.
Check out Hai Bin Prawning
4.Go to bowling with your date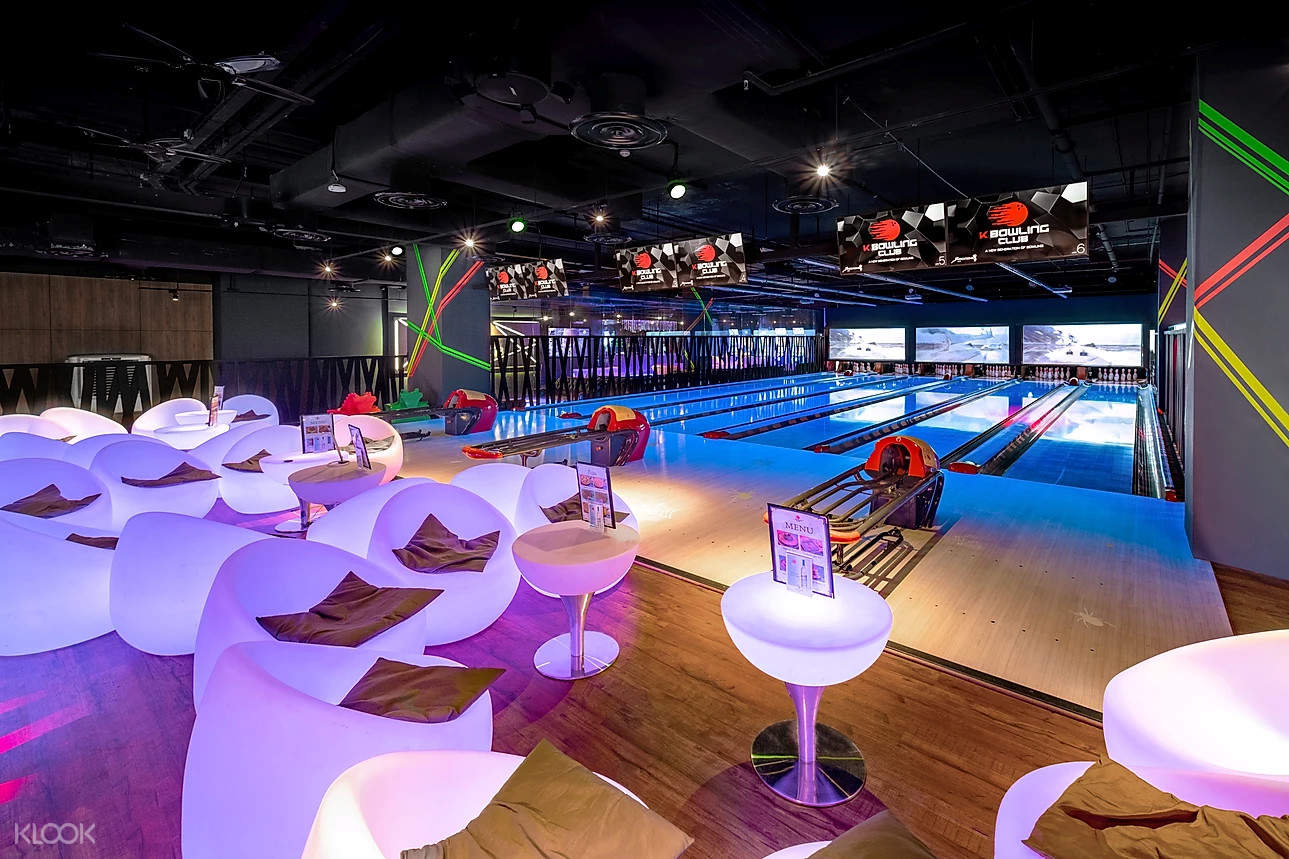 Source: Klook
If your date loves indoor sports, bowling in K Bowling Club is also an excellent cheap date idea in Singapore.
Located in Orchard road, it has a nice glow in the dark setting. You can take your date there to have a nice game of bowling in a romantic setup. This will not only bring out the sporty side of you two but elicit tons of laughter and friendly tug and war.
Besides, the party music can add to the mood of the date. You can dance and play, making the date fun in a most affordable way.
5. Role play speed dating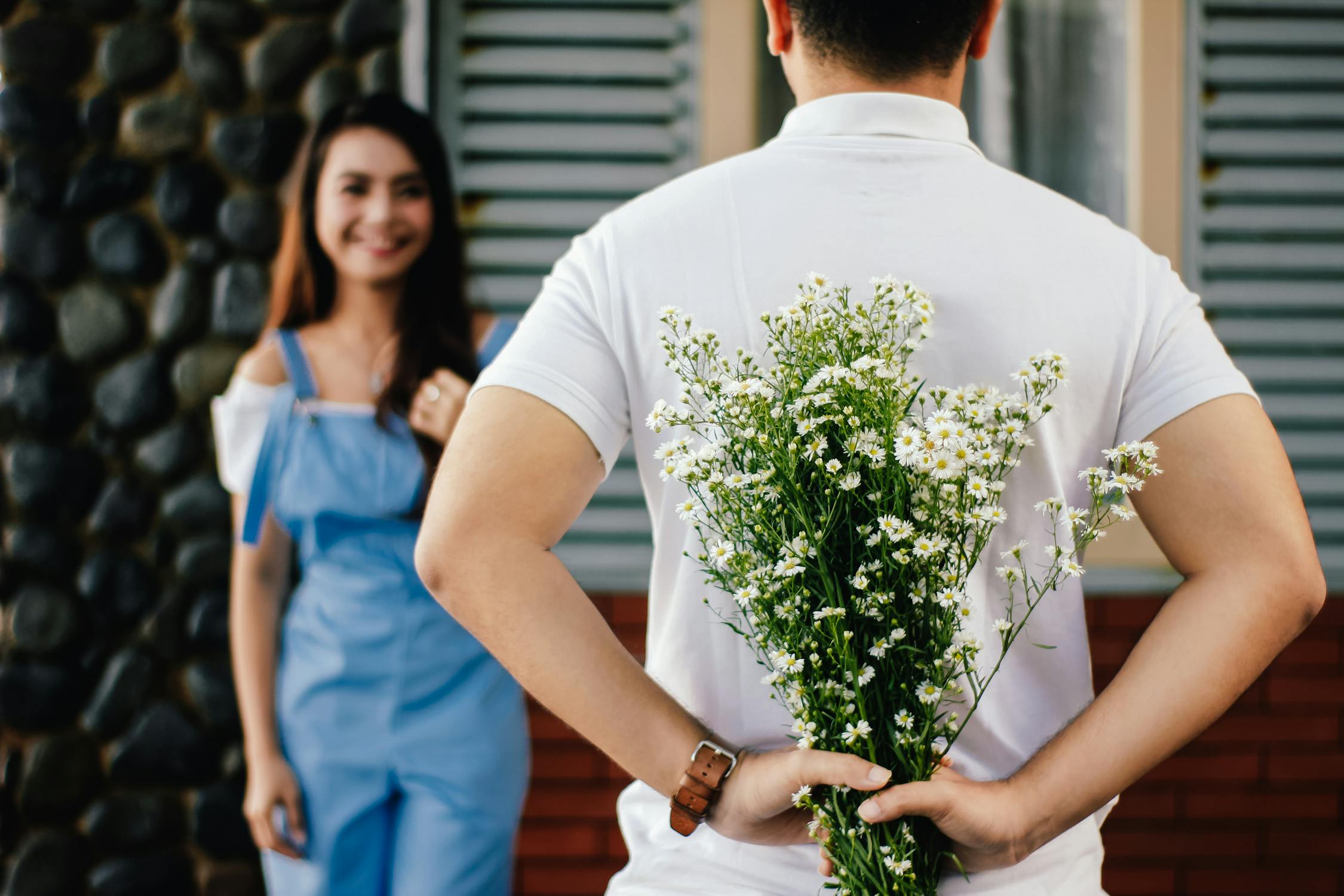 Have you been going out on the same kind of dates? It might be time to spice things up with this cheap date idea.
Pretend you're meeting for the first time and trying to get to know each other. Ask your date all kinds of questions that you usually do in speed dating. And answer your date in a way as if you are trying to impress a hot date.
This will not only rekindle the old flame that brought you two together but also make for a fun cheap date in Singapore. Besides, you will get to know tons about each other without trying to have a hard conversation.
6. Play Jenga Roulette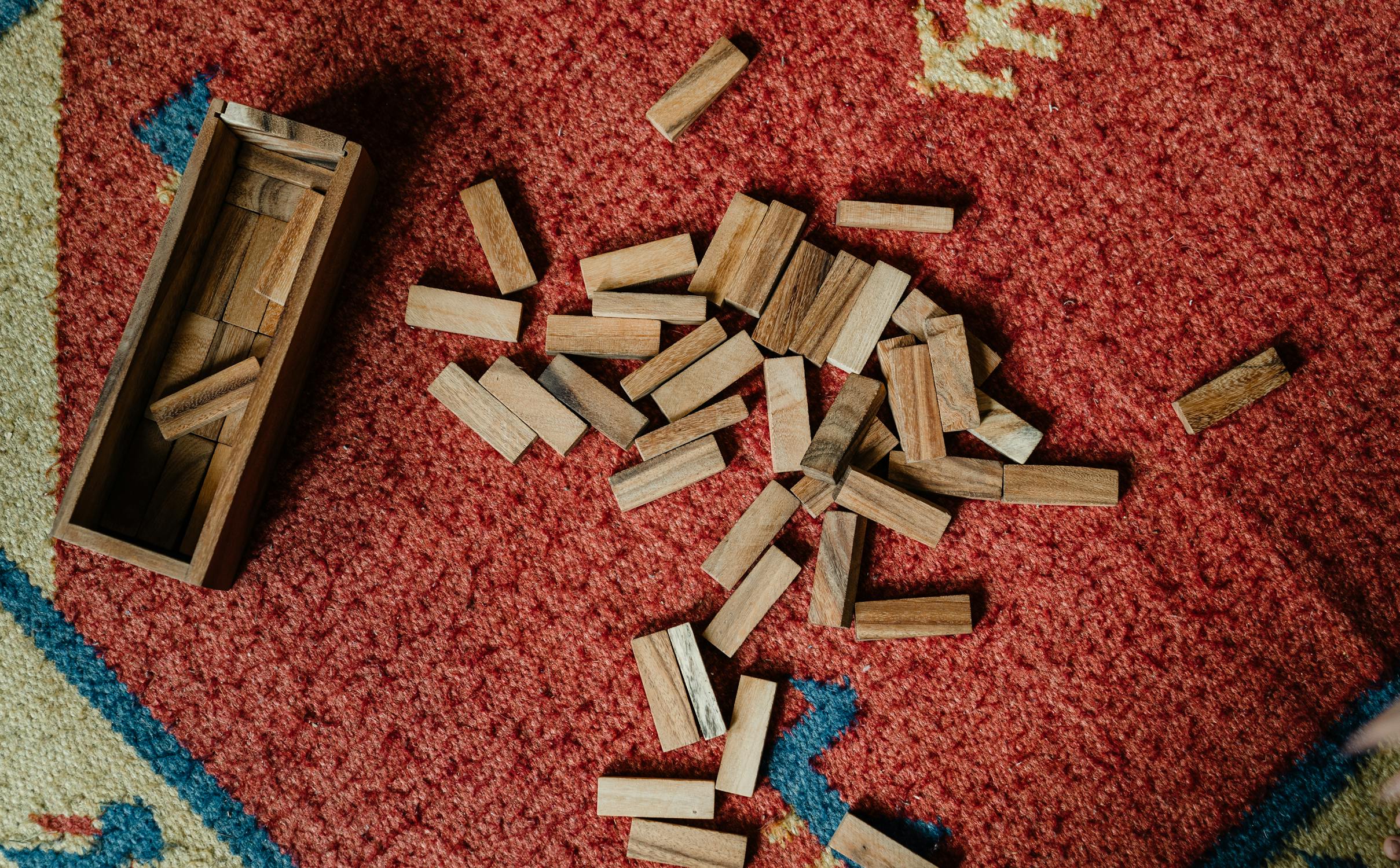 If you are still new to the dating game, you can try the Sugarbook app to find your perfect match.
As a simple and fun way to know each other, play Jenga Roulette. Write interesting questions on each block of Jenga and assemble them as usual. Then answer the questions in turn.
This will not only bring out your fun side but also you will get to know each other well without having any awkward moments. Plus it's a super cheap date idea that you can afford with only a few bucks in your pocket.
7. Take a nature hike in Henderson Waves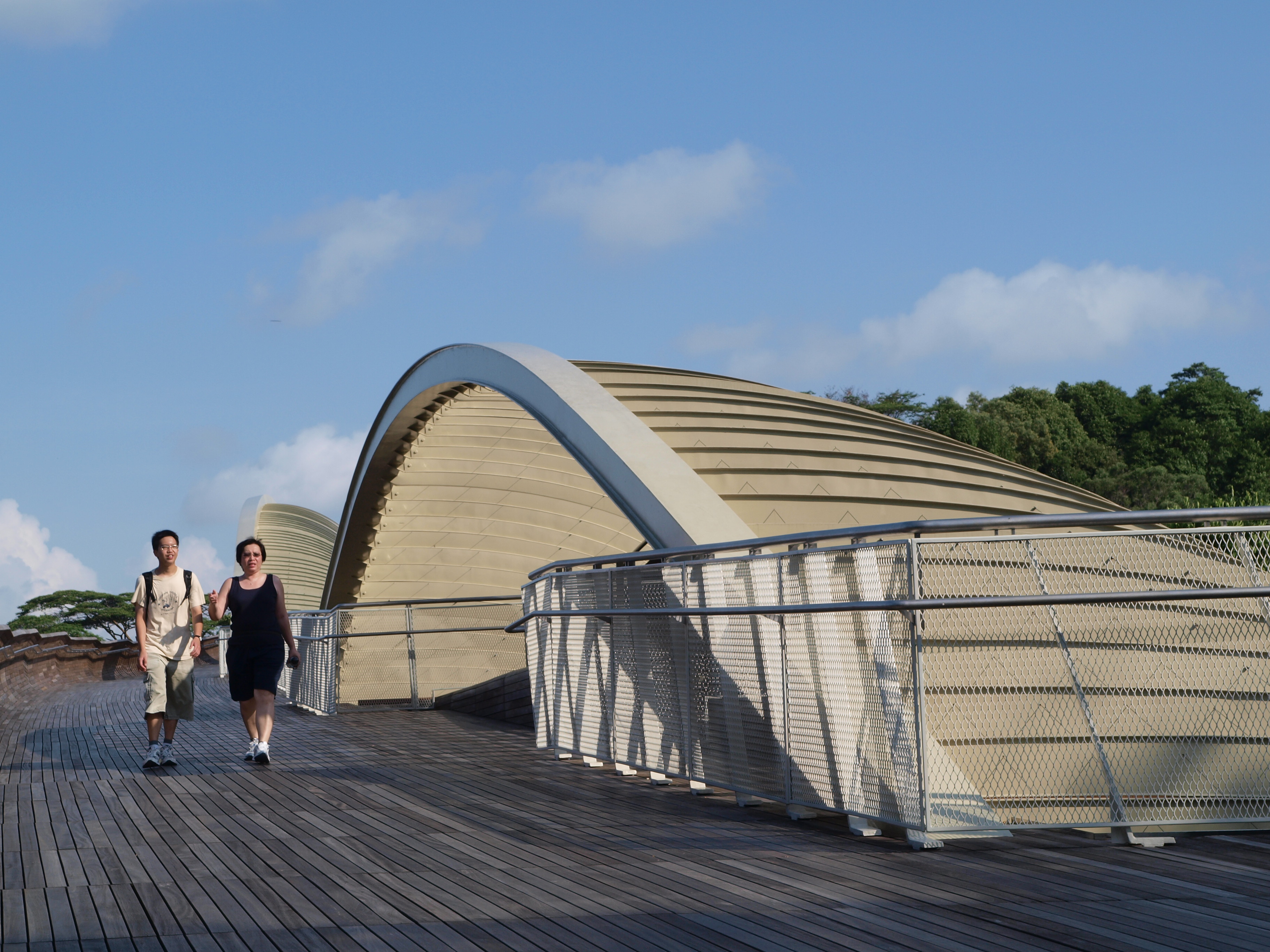 Source: National Parks Board 
If both you and your date like outdoor activities, a romantic hike down Henderson Waves is one of the best cheap dates in Singapore.
You can start at Henderson at early dawn to capture the panorama view of the beautiful forests of Singapore. You can even get a peak of the Singapore Coast at Mount Faber along the end of your hiking trail!
But if you'd prefer a romantic hike at sundown, you can walk in the designer bridges at night. Have a good time talking and laughing with each other in the arms of nature.
Check out the route to Henderson Waves
8. Take a Moonlit Walk to remember
Source: Toshio | Flickr
It's often the simplest of dates that you remember the most. If both you and your date are night owls and like to explore the city while the town is asleep, take your date to East Coast Park. Walk by the rocks on the beach or along the cycling trails and enjoy the moonlit sky above.
9. Be the arcade couple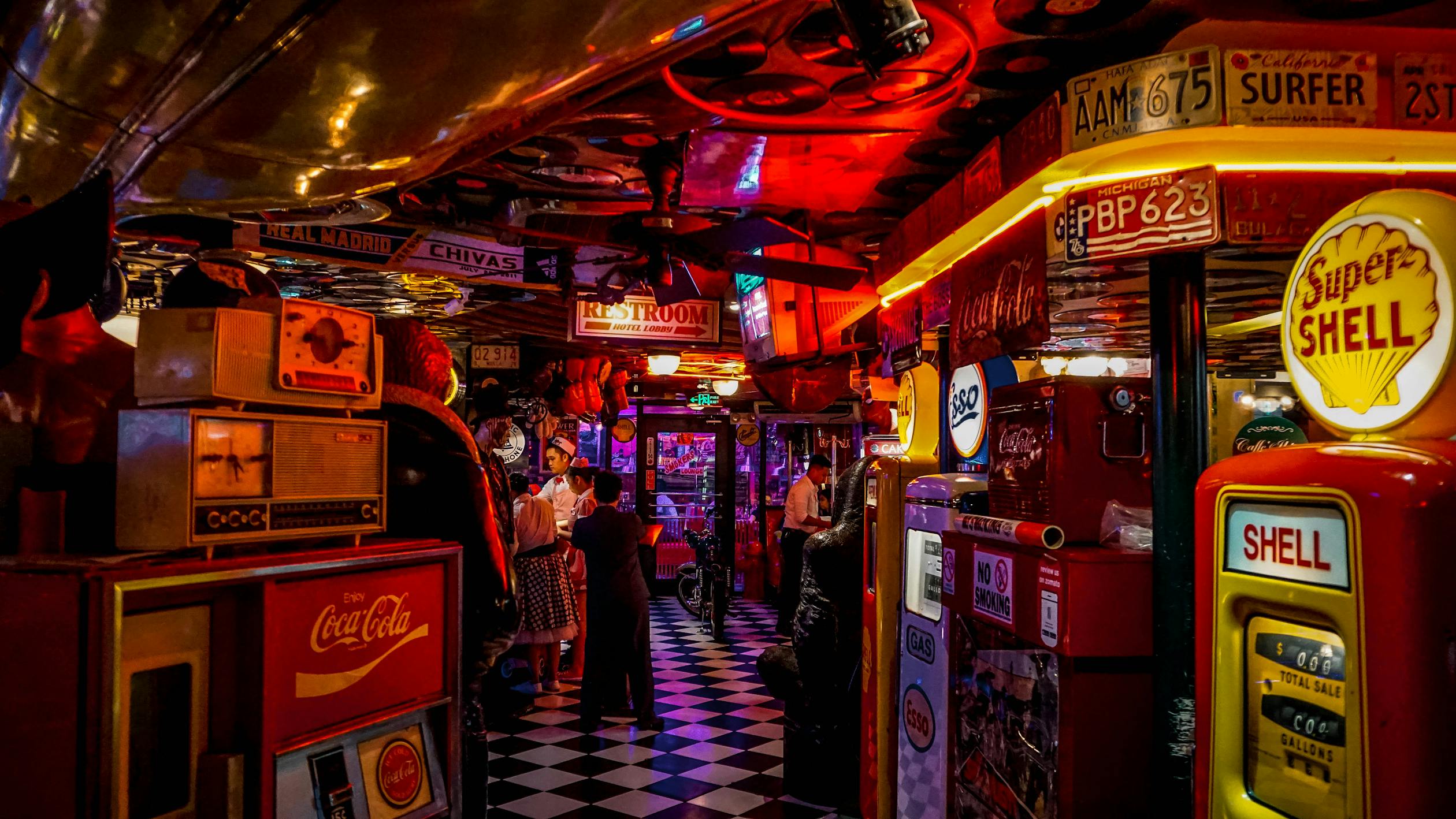 If your date loves arcade games, you can make a date out of it for $20 or less.
The fun arcade games will get you two on your feet for wild new experiences. Arcade games like Dance Dance Revolution can be your bonding queue. And if you are up for the arcade idea and still lack a partner just tap on the Sugarbook app to get your perfect match to have your blasting arcade date going.
10. Take her for a rooftop picnic in the picturesque Marina Bay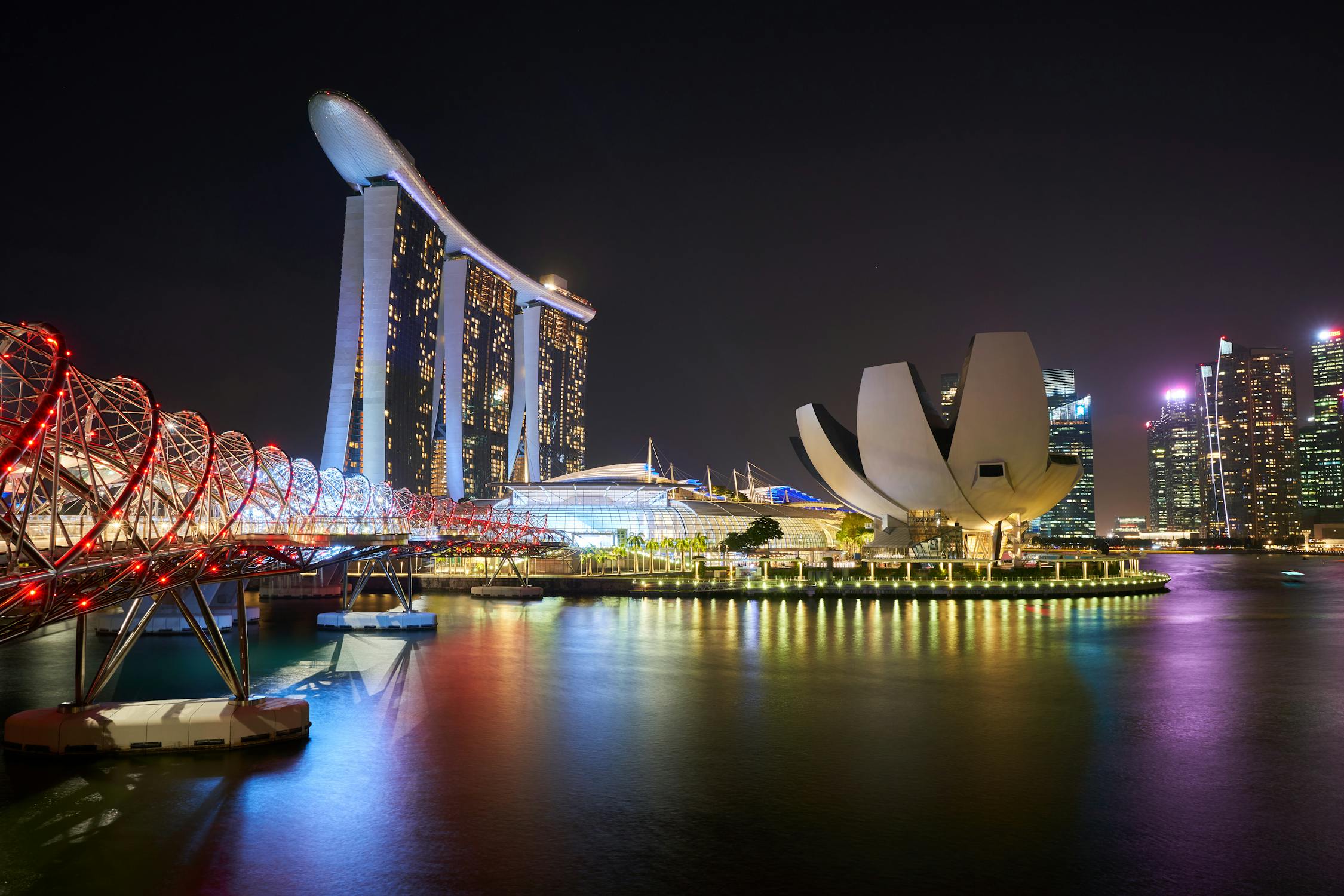 Marina Bay is no doubt the centre of attraction in Singapore.
Take advantage of this beautiful landmark to make your date feel super special. Bring her on the roof of the Esplanade and take out your picnic basket as you gaze upon the glittering city below. The perfect setting, rooftop view and homemade food will make for an affordable cheap date in Singapore without much effort.
11. Do a Hawker Picnic stint
Source: Adventure Faktory
Don't have a budget for a date in an expensive restaurant?
Don't worry! You can still show your date a deliciously good time. You just have to be a bit creative.
Pack up an assortment of delicious hawker dishes like satay, prawn noodles, chicken rice and ice kacang from roadside stalls. Arrange them together in a nice picnic basket. Make sure to pack a beach towel or a straw mat and head to a park to enjoy a picnic under the open sky!
12. Take your date to trampoline hopping
Source: AMPED Singapore
Bring out the child inside you by taking your partner to AMPED Singapore.
With 5,000 square feet of trampolines available with foam pits, you can bounce your worries away all night long at $12 to $18 per hour for each person.
It's a fun but cheap date idea in Singapore to get your date laughing and playing. Sweat out the evening like two children with no care to the world. You can even take the ninja warrior course to make things more fun.
13. Enjoy a romantic garden date
Source: Visit Singapore
You can take your date to the Singapore Botanic Gardens to enjoy the view of the beautiful flowers and natural, green surroundings.
The captivating smell of the exotic flowers and the vibe of the large variety of seasonal plants and trees will make for an excellent romantic setting to get to know each other. Apps like Sugarbook may find you awesome dates but these cute, romantic date ideas are what's gonna make your date wanna stick around for the long haul.
14. Go on a selfie frenzy
Singapore is a beautiful city with lots of attractions packed at every corner of the city.
Whether it's the Merlion statues or Sentosa beach, every bit of the city is Instagram worthy. Take advantage of the ready-made beautiful settings when you take your date on a selfie frenzy date. For the whole date, there will only be one rule: clicking selfies!
Document your adventure in tons of pictures with different backgrounds and landmarks. Tour the city with your loving date, have a bite whilst taking a roadside stroll and keep your camera clicking to have a super fun date.
15. Take your date on a historical ride
Source: William Cho | Flickr
Say you've hooked a date from Sugarbook and found out that your date is kind of a history buff.
The best way to entertain your new partner is to take her to the historically rich Labrador Park. The place is best known for the World War II bunkers.
At dusk, you can take a romantic stroll through the walking trail of the park and enjoy the forest areas nearby. You can also impress your date with interesting historical facts about Singapore so that your date not only is amazed at your historical knowledge but also develops a quick connection with you.
Besides, there are a plethora of things to do with your date in Labrador Park if you go in the day time. You guys can bird watch, have a barbeque or even go fishing!
All of these super cool cheap dates ideas in Singapore is bound to show your partner a good time. They offer excellent opportunities to get to know each other in the most affordable way. But of course, you need a date first to make these dating hacks work. So, use Sugarbook to get yourself a suitable date and try out a few of the cheap date ideas above to see which one you enjoy the best.