New York! New York! It's the Big Apple, the City that Never Sleeps, and a melting pot of cultures from all over the world. Although not often thought of as a romantic place, New York offers some of the best romantic spots you'll ever see.
Just think of Eddie Murphy's Prince Akeem in Coming to America. He lands in NYC and finds the love of his life while working in Queen's. 
The dating scene in New York is no less diverse than its people. One of the types of dating here is definitely sugar dating.


What is Sugar Dating?
Sugar dating is a relationship that involves a more mature person, known as a Sugar Daddy or Sugar Mommy, and their Sugar Babies. Sugar Mommies and Daddies are often older, as well as more financially settled persons who want to pamper and protect their sugar babies.
Sugar babies, on the other hand, love the security and comfort that their sugar daddies provide for them. They also enjoy the extra perks of being with someone who is more financially successful in life.
Contrary to popular belief, sugar dating relationships are genuine and not in any way forced or fake. Sugar partners actually develop a fondness for each other and can click with each other on a deeper level that's not just physical.


Sugar Dating in New York
The New York sugar dating scene is booming, just like any vibrant city in the world. This is because there are so many established and successful individuals looking for relationships and so many young people who are more than willing to indulge them.
New Yorkers who are looking for sugar daddies, sugar mommies, or sugar babies usually congregate at bars and clubs that are known as common gathering spots.
Most of these places are located in Queens, Brooklyn, and West Chester. More specifically, you'll find the sugar dating community most active in Forrest Hills, Elmhurst, and Bronxville.
The Best Sugar Dating Spots in New York
It's important to keep in mind that a good date doesn't have to take place at a bar or club. In fact, we're going to recommend some places which are quieter and more intimate. These places also offer some privacy, if you so choose.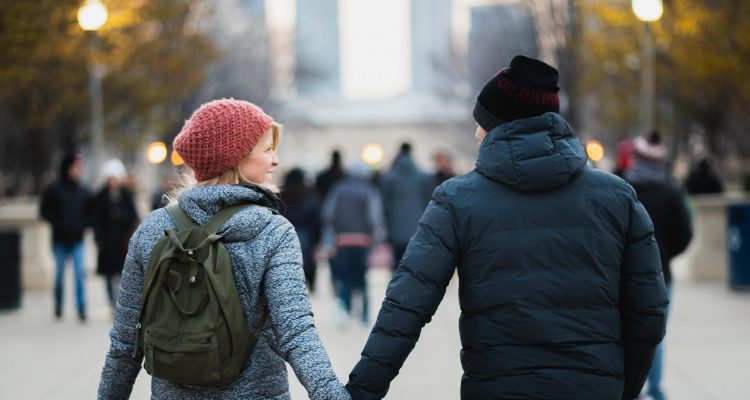 Whether you're meeting a potential date for the first time or having a romantic night out, these are some of the best places to do it in New York with your sugar partner.


1. Have an Omakase at the Tokyo Record Bar 
In Japanese dining culture, Izakayas are small, intimate bars where the barkeep serves light meals paired with your choice of liquors. Patrons sit around the servers who prepare the food and drinks in front of them.
The Tokyo Record Bar seats no more than a dozen people sitting and no more than 2 or 3 sittings per night. Food is served in an Omakase style; in seven courses paired with wine and curated music from a vinyl jukebox.


2. Vintage Vibes at the Night of Joy Bar
You'll find this cozy little corner establishment in Brooklyn, complete with vintage décor reminiscent of a 1920s speakeasy. They feature a full bar, with cocktails that focus on utilizing herbal and natural ingredients.
Entertainment is provided in the form of experimental musicians. If you're lucky, you'll also find a tarot card reader in attendance.


3. Date Night at the Met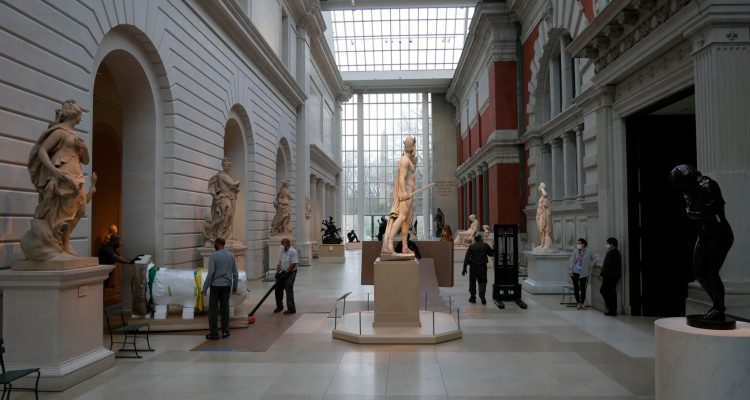 The Metropolitan Museum of Art on Fifth Avenue might seem like the least likely place for a sugar date, but hear us out.
Every Friday and Saturday night is Date Night at the Met, with live music being played at various spots in the museum. In addition to just music, other forms of performing arts are also featured.
Light bites and tasting menus are available at three of the museum's eateries, and all events come free with your entrance ticket, which is a pay-what-you-wish system.


4. Watch a Movie at the Brooklyn Bridge
Walking down the riverside with the Brooklyn Bridge in view is always a great idea, and it's free too. No matter which side you're on, this imposing structure offers a wonderful backdrop for sugar dating couples to make some memories.
Every Summer, the Brooklyn Bridge Park Conservancy organizes a series of events called 'Movies with a View'. On selected Thursdays, members of the public are allowed to spread their picnic mats on the ground and watch a movie, absolutely free.


5. Catch a Laugh at the Comedy Cellar
There's nothing better than some standup comedy to break the ice. If you and your sugar partner are still new and exploring the relationship, why not have a laugh together?
New York is famous for its small and cozy comedy clubs where a series of amateur comedians perform brief acts. Some of them may be good, and some may be better. Chances are you'll definitely find something that will trigger a conversation with your partner.
One of these standup comedy spots is the Comedy Cellar in NYC where everyone is welcome.


6. Take an Ancient Bath at AIRE
Take a relaxing bath at AIRE Ancient Baths New York, where there are several pools with waters of different temperatures. These are designed in the style of ancient Roman and Turkish baths to revive and regenerate you.
Massages are also provided, and all baths are co-ed so you can enjoy their special regenerative treatments together with your sugar baby or Sugar Daddy and Mommy. AIRE offers special packages for couples during events like Valentine's Day too.


7. Pottery Classes at Choplet
Fancy a romantic moment from the movie 'Ghost'? Now you and your sugar partner can take a step closer to that and sign up for some pottery classes at Choplet. 
They offer an 8-week course for adults, and you can sign up for a trial class if you're not sure you want to commit. Their pottery and clay workshops are open all week for students to come in and practice.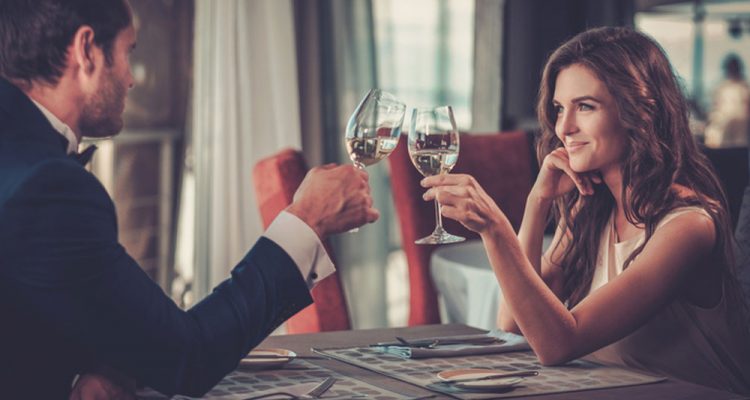 New York Sugar Daddy Dating is Superb
Remember that having a great sugar date involves experiencing things together. Don't forget to take every opportunity to communicate and be as sincere as possible. Lasting sugar relationships are built on trust and mutual respect above all else.
These superb Sugar Daddy dating spots in New York are merely a backdrop for something more to develop.