Sugarbook is Asia's most critically-acclaimed online dating site that helps members establish honest and transparent relationships with affluent members across the world. With over 4,000,000 members, head on over to Sugarbook to arrange your next sugar date and find yourself a sugar partner safely with zero hassle!
Sugar dating has become increasingly popular in recent years, with more and more people turning to sugar baby websites to find honest & beneficial relationships. These websites connect sugar babies (usually young women) with sugar daddies (usually older men) who are willing to provide financial support in exchange for companionship, intimacy, or other favors.
What sugar daddy apps that send money without meeting?
Sugarbook is a new alternative for sugar babies to earn income from their sugar daddies without any kind of physical dating. This is the best sugar daddy site to receive direct payments through the site that we could find.
However, not all sugar baby websites are created equal. Some have a reputation for being more trustworthy and legitimate than others, while others have been known to be scams or to attract unsavory characters. If you're looking for a sugar baby website but are hesitant to meet in person, here are the top 6 websites you should check out:
Sugarbook: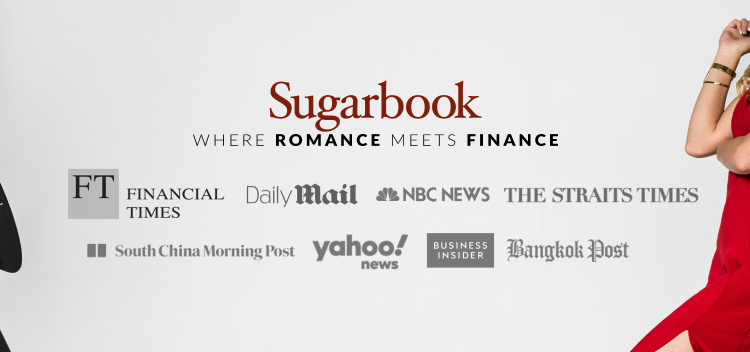 This is a website and a dating app that connects 'Sugar Babies' with 'Sugar Daddies' or 'Sugar Mommies'. The app was launched in 2017 and is marketed as a way for successful, wealthy individuals to connect with attractive, ambitious young people for a beneficial relationship.
The app has three main features; Dating, which allows members to browse each other's profiles, Live Streaming which lets Sugar Baby streamers interact with their followers & Private Room, which connects a Sugar Baby and Sugar Daddy through 1-on-1 Private Video Call.
Recently, Sugarbook has introduced a feature called 'Terms of Relationship' (TOR) which is a set of tags that you can choose to appear on your profile e.g., No Strings Attached, Open Relationship, or Discreet. These tags acknowledge other members what one is looking for without directly asking the person.
These features allow its members to get to know one another on a deeper level before deciding if they want to meet in person.
SeekingArrangement: 
This website is one of the most well-known and popular sugar dating platforms, with over 20 million members worldwide. It's easy to use and has a wide range of options for both sugar daddies and sugar babies, including the ability to search for online-only arrangements.
Just like Sugarbook, the website allows users to engage in online activities such as chatting and even sending virtual gifts to each other, which is particularly beneficial for users who are looking for a casual and less commitment-oriented arrangement.
Ashley Madison: 
This website is known for its discretion and is popular among people in relationships looking for extra-marital affairs. It also has a feature for sugar dating arrangements and offers the ability to keep your profile hidden from people you know.
Ashley Madison's CEO, Rob Segal, explained that the feature was added in response to COVID-19 pandemic and the subsequent increase in people looking for virtual relationships. He added that the feature is a way for users to maintain their privacy and stay safe while being able to connect with others.
SugarDaddyMeet: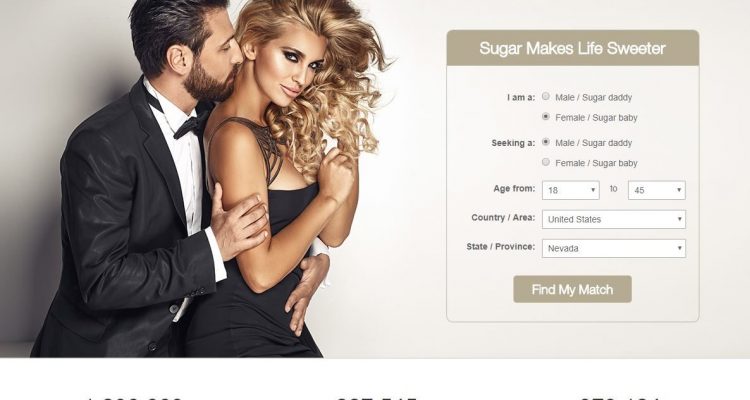 This website is exclusively for male sugar daddies and female sugar babies living in the 20 most developed countries. Despite that, it has a large user base and offers a variety of features, including the ability to verify income and background checks to ensure safety and authenticity.
The websites also accept those who are seeking different types of sugar relationships, including virtual relationships. Just like other sites on the list, it includes features such as search, private and public albums, and allows users to comment on each other's photos.
SugarDaddy.com: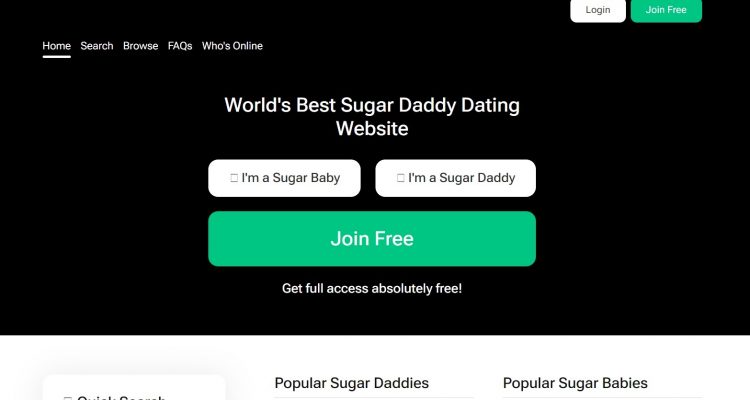 This website is among the top sugar dating sites to get money from Sugar Daddies with a variety of free and paid features. It is a website that Sugar Daddies and Sugar Babies can only join if they agree to provide their actual photos, and members can verify their profiles to attract more potential Sugar Babies and Sugar Daddies.
The chance of finding an online Sugar Daddy is pretty good through this Sugar Baby website, with the best features like advanced search and messaging offered to its members.
SugarDaddyForMe: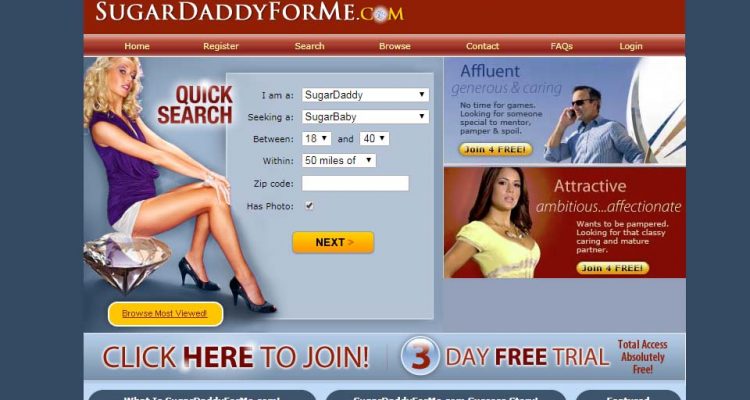 This website has a large user base and offers a variety of features, including the ability to search for online-only arrangements. It also offers a free trial for new members. The online-only feature allows users to establish a relationship and communicate solely through the website's messaging system, which is particularly useful for those who can't meet in person due to distance or other constraints.
Users who choose the online-only options can still build meaningful connections with their matches. They can exchange messages, share photos, and video chat through its platform, allowing them to establish a connection before deciding to meet.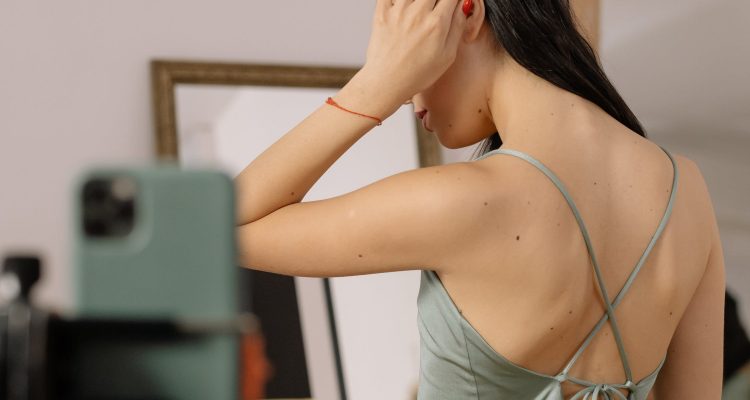 When choosing a sugar baby website, it's important to keep in mind that not all websites are created equal. Be sure to do your research and choose a website that has a good reputation, a strict verification process, and a variety of features that will help you find the right match. Remember to be safe and always be careful when sharing personal information online.
Communication and trust are key. Before entering into an online arrangement, it's important to set clear boundaries and expectations and to keep an open line of communication throughout the relationship. It's also important to be cautious and to protect your personal information, especially when meeting people online.
To sum up, sugar dating websites offer a convenient and discreet way for sugar daddies and sugar babies to connect and establish an online arrangement. Whether you're looking for a sugar daddy to support you financially or a sugar baby to provide you with companionship and intimacy, these websites can help you find the right match. Just remember to set clear boundaries and communicate openly, and you'll be sure to have a successful sugar dating experience.
Excited to explore more? Check out Sugarbook to get more insights into the sugar dating world!
Take a look at our other cool stories! 
Top Sugar Baby Influencers You Would Want To Know