In our previous post "
What Are Sugar Babies Looking For?"
, we let you in on some really interesting facts about our Sugar Babies. We sent out a similar survey to our Sugar Daddies and got
over 1,500 responses
to discover exactly what Sugar Daddies want.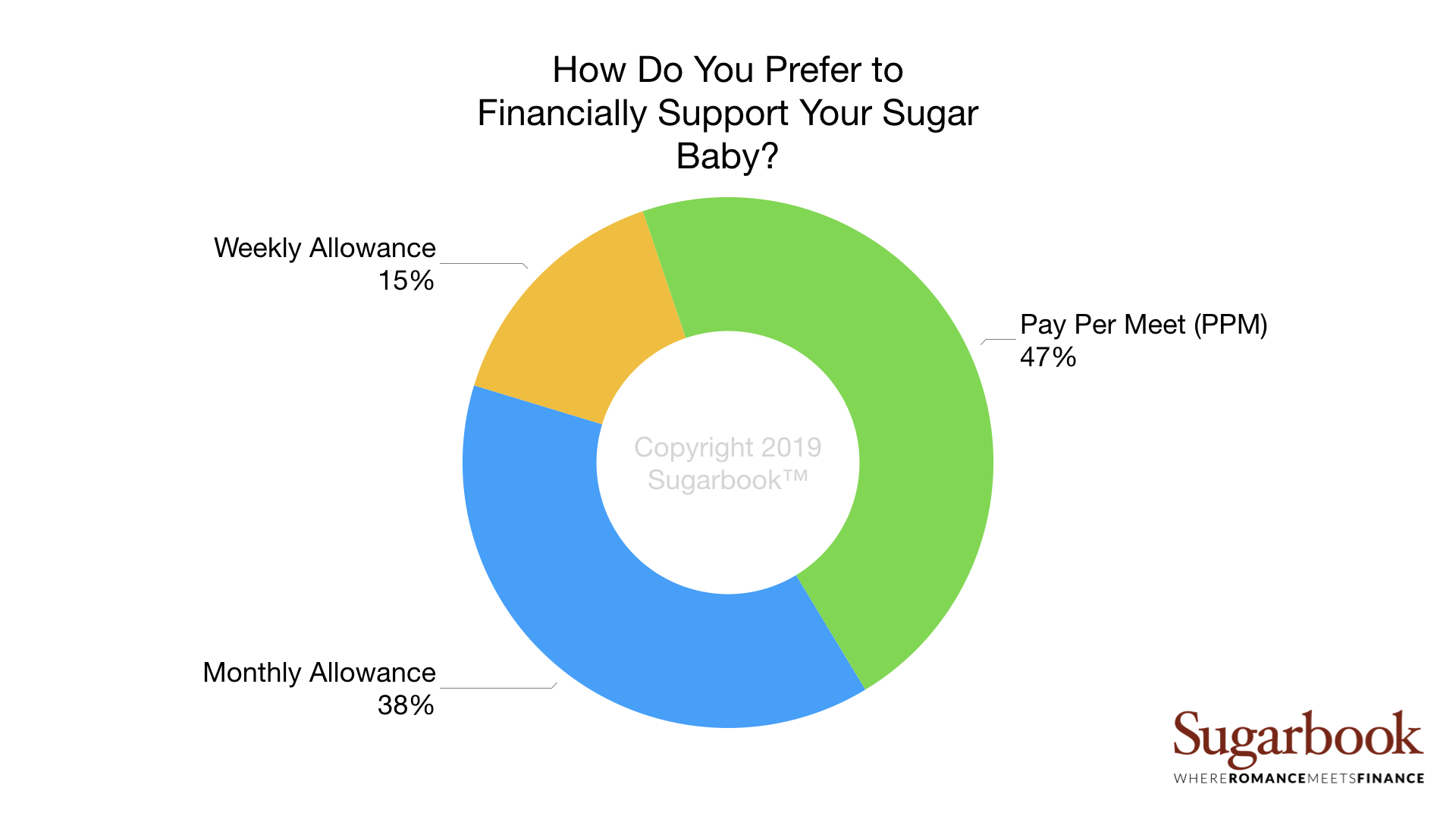 We started with the most important question of all, financial support. Almost half our Sugar Daddies indicated that they prefer a Pay Per Meet (PPM) arrangement, while weekly allowances were the least popular of the three.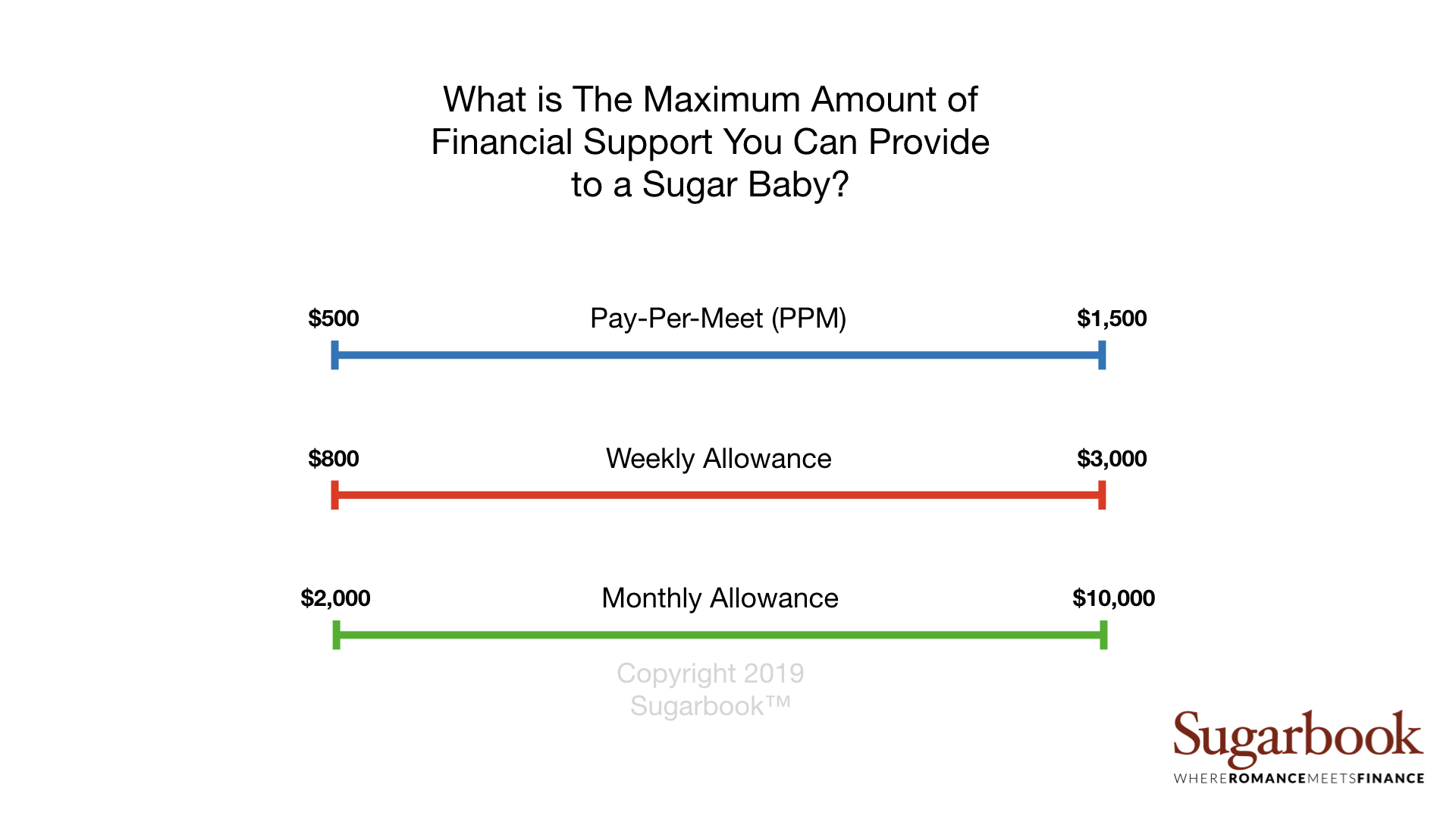 For those who chose Pay Per Meet, they were willing to commit between $500 to $1,500 for each PPM with a Sugar Baby. This, of course, depended on the number of hours and the details of the meet.
Those who chose weekly allowance stated that they can contribute between $800 to $3,000 per week. However, there were not many who wanted a weekly arrangement. On the flip side, our Sugar Daddies indicated that they would commit between $2,000 to $10,000 for a more permanent monthly arrangement.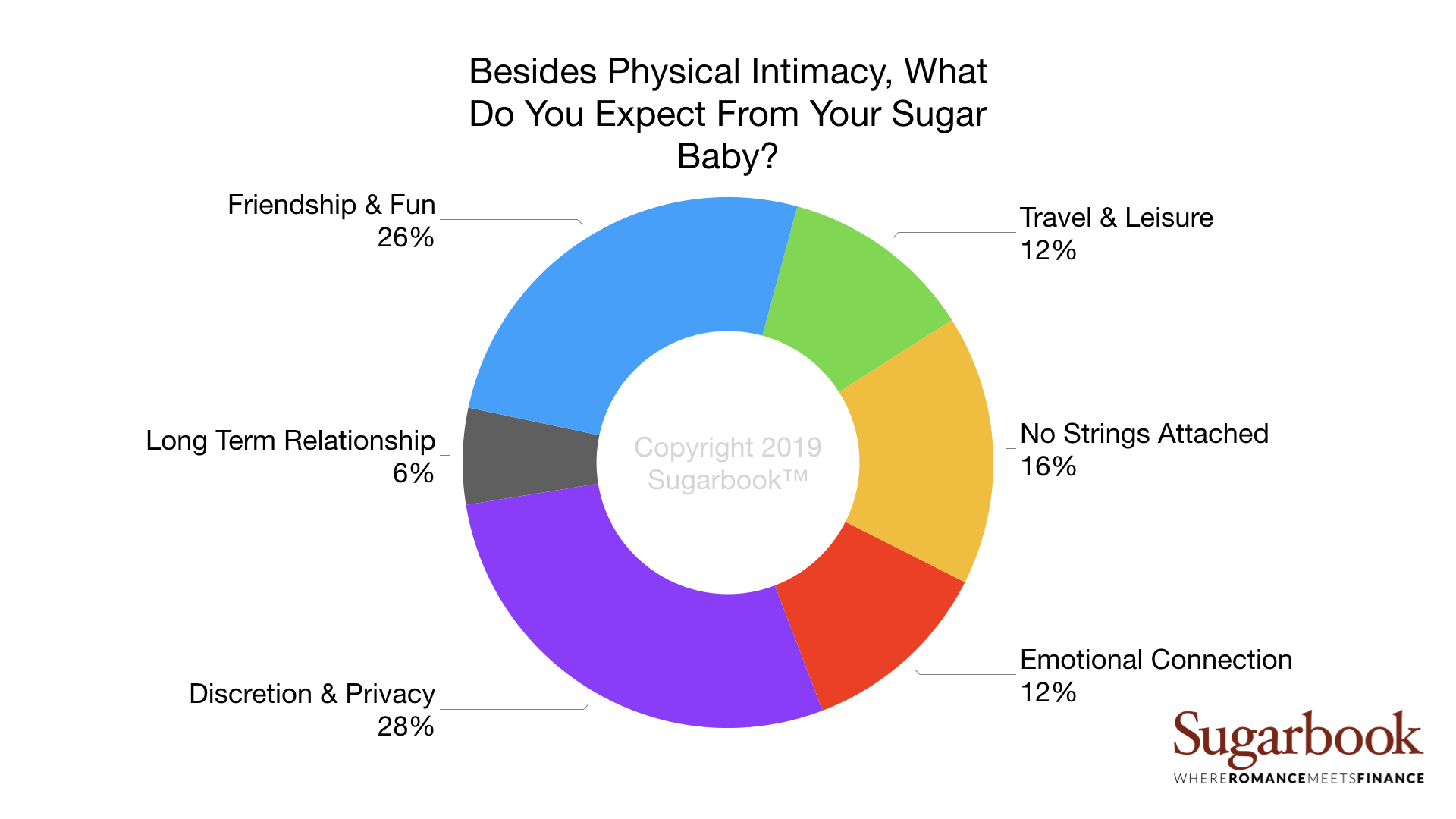 Typically, a physical relationship is important for a Sugar Daddy. But what else do they expect?
Our Sugar Daddies want discretion, friendship, fun and no strings attached. In other words, they expect a Sugar Baby to make their lives more interesting and colorful while not tying them down like a typical relationship often does.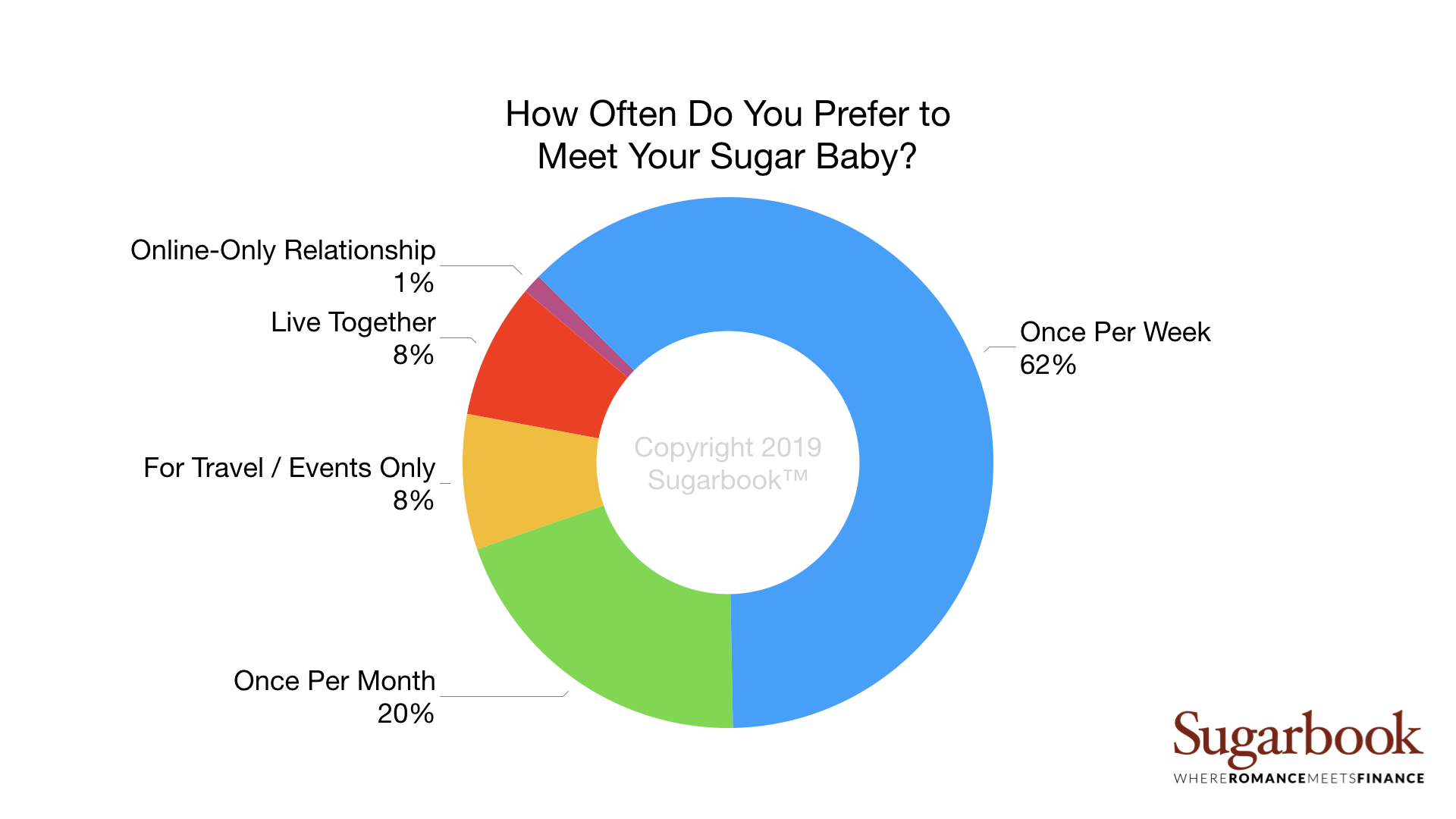 The majority of our daddies want to meet their Sugar Babies about once per week. Just like the Sugar Baby survey, monthly meets were #2 on the preference list. However, a higher percentage of daddies want a live-in arrangement, while almost no one wanted an online-only relationship.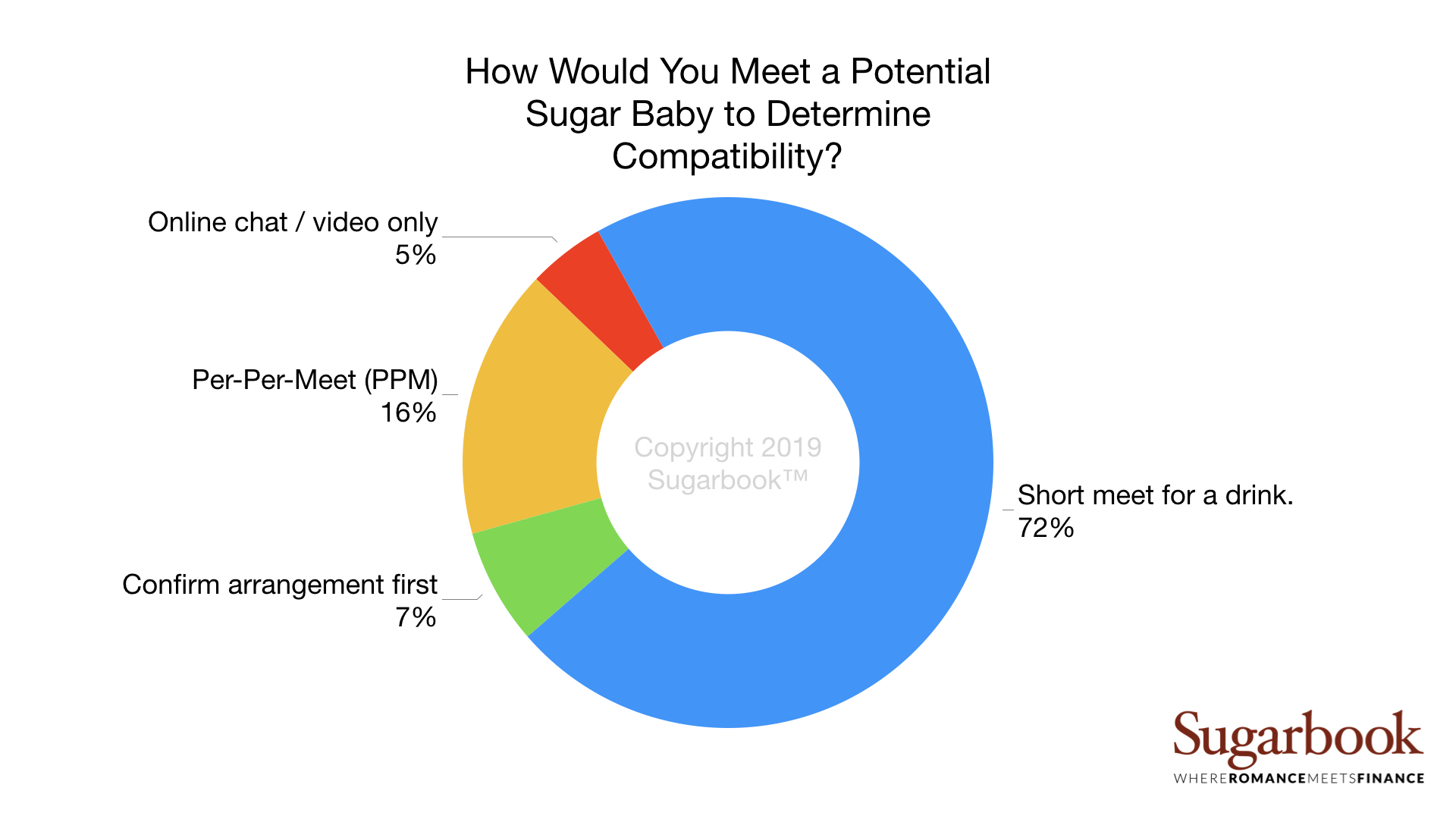 In terms of checking for compatibility, our Sugar Daddies' responses lined up perfectly with the responses by our Sugar Babies. However, the percentage of Sugar Daddies who are willing to confirm an arrangement before even meeting their potential Sugar Daddy was lower than what the Babies expected.
Only 7% of Sugar Daddies were willing to confirm any kind of arrangement before meeting up in person.
Meeting a potential Sugar Baby over messenger or video was also not popular. I guess nothing can replace meeting someone in the real world, can it?
What are your thoughts on our Sugar Daddy survey? How do you feel about what Sugar Daddies want?
As a Sugar Daddy, one way to impress Sugar Babies is to be a Premium Member. Benefits of a Premium Membership include:
Instantly Approved Profiles – Skip the queue for all profile approvals, and start chatting with others even while your profile is being moderated.
Unlimited Messages – Chat freely and keep conversations going for as long as you want. Get an unfair advantage over free members and increase your chances of matching with your ideal Sugar Baby.
More Privacy Options – Hide your Online status even while you're actively using Sugarbook.
Read Receipts – See a blue tick in chat when someone reads your messages.
Higher Prestige – Convince your potential Sugar Baby how serious you are with a Premium badge next to your profile picture.
Get Featured – Increase profile views and get your profile Featured on Sugarbook, which can instantly turn you into the object of every Sugar Baby's desire.
If you're not a Premium Member yet, you're missing out! Login to Sugarbook now to upgrade. If you're on Android, don't forget to download the Android app from the play store.
If you're not a part of Sugarbook yet, what are you waiting for? Create a free account now and start creating your profile. Your ideal relationship is only a message away.