Hoe hoe hoe! It's that time of the year for Santa's helpers to show daddy exactly how grateful they are for his money…and his company of course 😉 Put Santa daddy in his place with some diiirty pick-up lines that'll make sure he'll be red, hot and throbbing for you this Christmas! 
10. I'm not a gift, I'm the whole package.
9. I'm making sure some jingle bells are rocking tonight. 
8. Is that a candy cane in your pants? Because I'd sure like to lick it.
7. Santa's lap isn't the only place wishes come true.
6. I'm slidin' down that chimney tonight.
5. We don't need a sleigh, I can ride you instead.
4. I'm going to jingle your bells.
3. Show me who the elf-a male is tonight.
2. I'm not a snowman but you just made me wet.
1. If your legs are Christmas and New Year's, can I visit you in between the holidays?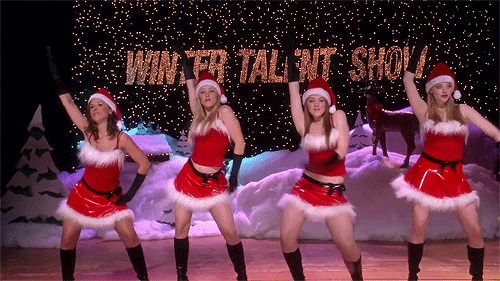 Christmas truly is the most wonderful time of the year, and we hope you're snuggling up to a warm body by the fireplace. From all of us at Sugarbook, we wish you a Merry Christmas! #merrysugar